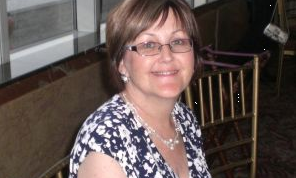 Stepping into the Role of Holistic OT
By Kiki Peppard, COTA/L
I recently had an article published in the on-line edition of Advanceweb for Occupational Therapy Practitioners called "Treating Outside the Box" which contained information on how I have been able to incorporate Reiki and waking hypnosis when I was an occupational therapy assistant student while treating my patients with wonderful results. Having lived in the "holistic closet" as an energy worker for a very long time, openly sharing this information was quite challenging and intimidating for me. I was inspired to share my story and successes utilizing these holistic treatment modalities after reading the article "Holistic Occupational Therapy" by Mandy Lubas, OTR/L, and Emmy Vadnais, OTR/L. Reading this article and subsequently finding their incredible website HolisticOT.org literally opened the door to the holistic closet for me and I imagine for many others as well. This was made more evident to me as I received numerous e-mails from OTRs and COTAs around the country and Canada who shared information about their uses of complementary and alternative (CAM) treatments in their occupational therapy practices. More importantly, they asked where they can go to find more like-minded individuals using CAM treatments and find more ideas and to share their own experiences.
After publication of this article, a good friend whom I greatly admire, Jeri Mills, MD, author of Tapestry of Healing and Healing is Believing wrote to me and said, "Sometimes stepping out of the closet is even more difficult than thinking outside the box, but you did it!" Dr. Mills knows firsthand the challenges within the medical profession in incorporating holistic treatments with traditional treatments much less openly writing about it. As a physician, veterinarian, and Certified Reiki Master, she states in Tapestry, "I believe that the integration of Eastern medicine with energy medicine helps us achieve a level of health and healing that is infinitely greater than either school can achieve on its own."
This is so true also with our wonderful practice of occupational therapy. In assisting patients to live their lives as independently as possible given the limitations experienced by either physical, mental, spiritual or emotional levels, we are so truly blessed to have a limitless supply of ideas, techniques, modifications, and adaptations at our disposal to provide to them to help them meet their goals. In occupational therapy, we too can help our patients achieve their goals and level of independence by the integration of classroom training and our own life experiences, inclusive of training in holistic modalities – Holistic Occupational Therapy.
Once I opened up and came out of the holistic closet door, I also expanded my Reiki classes to include teaching Reiki Level I to Occupational Therapy Practitioners. Most of my students have come to me by way of word of mouth from previous attendees. I especially enjoy the feedback I receive from them with regard to how they have begun to utilize Reiki out in the field. One student reported treating a patient with a diagnosis of Parkinson 's disease. It was actually the family members who pointed out to her that they noticed whenever their loved one was being treated by this COTA, his tremors and shaking ceased.  After she completed the treatment, the tremors resumed. I found this information incredibly fascinating.
Recently I listened to and learned a great deal from the monthly Holistic OT Conversation Call by Emmy Vadnais, OTR/L on Reflexology and its benefits in occupational therapy. I am also a reflexologist and currently have a patient who has severe arthritis in both shoulders which severely limits her ROM and causes her a good deal of pain. The arthritis in her hands also compromises her ability to perform many tasks. The first time I performed reflexology on her hands I noticed she had tremors in both arms and would suddenly jerk her arms during treatment. Reflecting on the Conversation Call and my student's experience with tremors, I wondered if incorporating Reiki with the reflexology might have an impact on her tremors and jerky movements. As I tried this combination, I began to notice that these shaking movements diminished with each session. After three sessions there was a measurable difference as she only had one tremor during the treatment as opposed to the dozen or so she had when we started working together. It was she who commented that she's been noticing that even after treatments throughout the day she has seen a significant reduction with these uncontrollable movements.
Gratefully, after listening to incorporating reflexology into occupational therapy ideas from Emmy combined with my student's experiences with tremor reduction with Reiki, I have been able to utilize these two techniques to benefit a very grateful patient who is now able to enjoy more freedom of controlled movement.
Are we ahead of our times? No, we are right where we should be. We have had to wait a long time for others to catch up to us but they are here and now we can all breathe, get out of the closet, and spread our holistic wings using our time, gifts, and talents to help our patients achieve their highest level of independence.
References:
Lubas,OTR/L Mandy &  Vadnais, OTR/L Emmy. (2012) Holistic Occupational Therapy. Retrieved March 23, 2014 from https://occupational-therapy.advanceweb.com/Archives/Article-Archives /Holistic-Occupational-Therapy.aspx
Mills, MD, Jeri. (2001) Tapestry of Healing. Green Valley, AZ: White Sage Press.
Peppard, Christina (Kiki) COTA/L, RMT. (2013) Treating Outside the Box.  Retrieved March 23, 2014 from https://www .google .com /#q =treating +outside+the+box.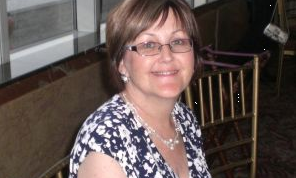 Kiki Peppard is a Certified Occupational Therapy Assistant, Reiki Master Teacher and Reflexologist. She is one of the first Reiki volunteers for PMC hospital's CAM program. She teaches Reiki Level I for Occupational Therapy Practitioners in Northeast Pennsylvania.  She can be reached at [email protected].