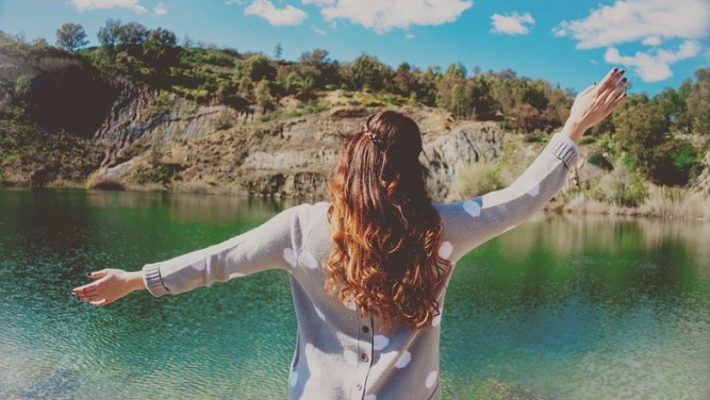 EFT – Emotional Freedom Technique Intro Class
Webinar Recording – 3 CEU's
Instructor: Emmy Vadnais, OTR/L
You will Learn in the EFT Intro Class:
Two EFT recipes
EFT History
The Human Energy System
How it Correlates with Acupressure
EFT Researched Benefits for Mind, Body, Spirit Health and Wellness
$75 for Full Holistic OT Members
$99 for Non-members
Emotional Freedom Technique (EFT) combines energy psychology and acupressure to alleviate physical, mental, emotional, and spiritual symptoms and reach positive goals. EFT is an efficacy-based practice according to the American Psychological Association. Several studies have shown statistical significance with lowering stress, physical and emotional pain, anxiety, depression, and post-traumatic stress syndrome. More research is underway as case studies show additional benefits.
According to the Association of Comprehensive Energy Psychology, energy psychology combines cognitive interventions (including focused awareness and mindfulness, imagined exposure to traumatic memories, positive outcomes, and cognitive reframing) simultaneously with the stimulation of one or more of the human bio-energy systems such as meridians, chakras, and biofields.
Read the article in ADVANCE Magazine by Emmy Vadnais, OTR/L "What is Emotional Freedom Technique?"
EFT is a relatively simple technique that can be taught to children and adults. The practitioner guides a client to focus on words, thoughts, and emotional or physical feelings in the body and energy system related to their problem or challenge, while applying acupressure in the form of gentle touch or pressure, tapping on, or imagining touching on 14 major energy pathway points — the same found in acupuncture.
This is an Introductory Level Class that is available to Health Care Professionals and  anyone who wants to learn these techniques for their own self-care and personal development or to help others. These courses will enhance any Health Care Professionals skills who would like to bring a Mind-Body-Spirit, Prevention, and Wellness approach to Healing. Excellent for Occupational Therapists, Physical Therapists, Speech Therapists, Nurses, Physicians, Mental Health Practitioners, Massage Therapists, Yoga Practitioners, and any one caring for others.
Testimonials
"This class was superb! Such a simple technique with profound results. I have been tapping most every day since taking the course and I am eager to use this technique with clients as part of a comprehensive treatment plan!" Jahara Sara Seitz, OTR/L, E-RYT
"I thought this course was nicely laid out. I was able to learn about how the Emotional Freedom Technique works and practice along with the video in simple and easy to follow steps. I can't wait to start implementing this into some of my OT sessions with my students. Thank you." Kelly Maher OTR/L
"I knew a little bit about tapping meditation before taking this class. I have had a lot of success with tapping for my own anxiety. This class helped me understand the science and theory behind why it works, which has only further sparked my interest and motivation for using it with others." Megan Carroll, MOT, OTR/L
"The EFT Intro course was excellent. Information provided in a helpful way – PDF/visual and video format with good information to help me gain knowledge of the technique and the background along with the science backed evidence for this technique. Thank you, Emmy, for offering these courses for holistic practitioners! I've already seen positivity using it in myself, and I will continue to incorporate this with clients!" Maria Serbus, OT/L
"Emmy, thank you for this comprehensive course on Emotional Freedom Technique.  I was somewhat familiar with the technique and had used it a few times in practice, but having the explanation, uses, history and ability to watch it in action with phrases really put it all together.  I feel like I can walk away and confidently implement the EFT and add it to my OT toolbox." Lisa Kern, MS OTR/L, CBIS
"I truly loved taking this course and learning about Emotional Freedom Technique (EFT). Prior to this course, I had very minimal, basic knowledge of EFT but an interest in learning more. Emmy's explanations, dynamic interaction with her student, and facilitation of EFT technique practice greatly expanded my knowledge. Additionally, while practicing these techniques along with the class recording, I experienced the powerful benefits of EFT.  I would certainly recommend this class." Ellen Schaefer, M.S. OTR/L RYT200
"I took Emmy's Intro to EFT Course and I've found the practice to be very helpful, personally, to release physical pain (in my lower back) and professionally, with both my private clients and with my Group Mindfulness & Yoga Classes. I felt well prepared to practice and use this technique following my training, as Emmy explains the material in a clear and organized way. It was a pleasure meeting Emmy (virtually) and learning this valuable technique. I highly recommend it to others who are interested in adding to their holistic therapy tool kit or to incorporate into a personal self-care routine. I look forward to taking more courses from Emmy Vadnais. I am an Occupational Therapist (OTR), Yoga Instructor (RYT), and a Mindfulness Teacher. EFT training compliments all these fields of practice." Maria F. Usewick, OTR, RYT
"This class was incredible! I cannot wait to start using this in my daily life and with every single one of my patients. I think this could help everybody in all parts of our life! How incredible to now have this as part of my tool belt in the OT world." Magan Gramling, OT and CLT (Certified Lymphedema Therapist)
"As I am just beginning to learn about energy therapies, Emmy's EFT course fascinated me in how such a simple technique can be so powerful and effective. I can say this because I practiced it along with Emmy and her student and I experienced the effects right then and there! Emmy's balanced class is composed of the history of EFT, what types of problems or concerns it can help with, along with how to practice the technique. Emmy's skillful way of teaching the student how to guide an EFT session by having the student actually guide Emmy through a real concern, was a valuable experience for me as a learner as I had some of the same questions that the student did along the way, which Emmy answered for the both of us. From this engaging 3-hour class, I gained the ability to: use this practice myself, guide a client (or loved one) through this technique, and teach this practice to another for them to use in their own self-care.  Thank you Emmy!" Cathy George, MSOT, RYT
"Thank you, Emmy, this class was really helpful! I bought an EFT book a couple of years ago without really knowing what it was and never felt motivated to learn via the book. This class helped to give me a great visual and the necessary introductory information for the book to be more useful for me." Kirsten Protos, MS, OTR/L
"Emmy is an excellent teacher. She taught the Emotional Freedom Technique (EFT) Intro class in a manner that was easy to follow, learn, and apply. I experienced benefits by tapping along as she explained the technique. Her clear examples and methodology demonstrated how EFT can be helpful to many different therapy situations." Joyce Troyer, MS, OTR
"I am investigating alternative healing methods and recently took Emmy's EFT Intro Class. I found the technique to be very intriguing and understand how the method will be very helpful. The class not only included clear and organized "lecture material" from Emmy but also a student that Emmy guided through several EFT rounds. The student asked questions and even guided Emmy through a session which assisted me to understand the technique. Emmy's always positive encouragement facilitated her student's increased confidence in utilizing EFT. I love that EFT is a valuable technique a client can take home and practice for themselves, kind of like a Home Exercise Program! It is helpful there is an objective form of measure so both the practitioner and the client can clearly measure progress made with EFT. I am looking forward to using EFT on not only myself but others.Thank you so much Emmy!" Dianna Shoemaker, COTA/L
Certificate of Completion
This course meets the NBCOT requirement as a Professional Development Activity PDU ID #14. Health Care Professionals will receive a Certificate of Completion that may be submitted to your professional board for professional development credits. A completed course evaluation is required within 30 days of taking the class to receive a Certificate of Completion. 
Distant Learning
Distant Learning will meet via the internet or teleconference. You must have a working computer, high speed internet, web cam, microphone, and speakers. Once you have registered you will be instructed on how to connect. It really is easy!
Class Policy
Payment is due in full one week before the start of class. Refunds will not be given after the first class. You must attend each class to receive a Certificate of Completion. If you miss one class you will need to make it up with Emmy based on an hourly rate. If you miss more than one class in a series you will need to retake the entire level. Full refunds will be given if the entire class is cancelled by the instructor. Complaints can be handled with Emmy Vadnais, OTR/L.