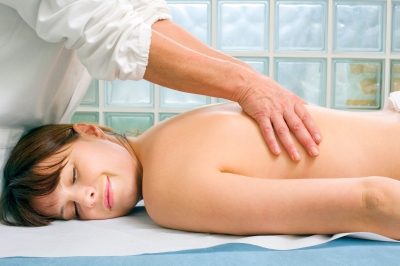 Massage Therapy Intro Class
Would you like to learn how to give a relaxing back and hand massage? Learn basic skills that you can incorporate in to your health care practice or provide to loved ones in this 3 hour class.
Course Description:
Massage Therapy can easily be incorporated into any health care setting to alleviate pain, stress, anxiety, depression, boost mood, increase joy, a sense of well-being, prevention, and enhance participation in Activities of Daily Living. Learn basic skills that you can incorporate in to your health care practice.
Course Objectives:
History of Massage Therapy
Demonstrate 5 back Massage Therapy techniques
Demonstrate 5 hand Massage Therapy techniques
Demonstrate proper draping for client's comfort and privacy in Massage Therapy
Demonstrate proper use of oils, lotions, and creams for Massage Therapy
Testimonial
"I enjoyed this class immensely. Emmy has such a wonderful ability to teach and is very knowledgeable about the subject material. She made me feel very comfortable from the instant I met her. She is a very kind, caring individual which I think is very important in teaching this type of class well. I feel she presented this VERY well. I really enjoyed the class and couldn't imagine a better instructor/experience. This was definitely one of the most helpful classes I have taken in my 16+ years as an Occupational Therapist!" Jessica Dehn, OTR/L
Instructor: Emmy Vadnais, OTR/L
Emmy Vadnais has an extensive background in massage, reflexology, and bodywork. She received her National Therapeutic Massage and Bodywork Certification in 2000 and American Reflexology Board Certification in 2001. She has assisted thousands of people to relax, de-stress, lower muscular tension, relieve pain, anxiety, depression, and assist with healing and recovery in a variety of settings including skilled nursing facility, all units of the hospital, physical medicine and rehab, health and wellness outpatient clinic, and private practice. She has been teaching massage therapy and reflexology since 2001.
Continuing Education
Health Care Professionals will receive a Certificate of Completion that may be submitted to your professional board for professional development credits. A completed course evaluation is required within 30 days of taking the class to receive a Certificate of Completion.
This course meets the NBCOT requirement as a Professional Development Activity PDU ID #14.
Distant Learning
Distant Learning will meet via the internet or teleconference. You must have a working computer, high speed internet, web cam, microphone, and speakers. Once you have registered you will be instructed on how to connect. It really is easy!
Class Policy
Payment is due in full one week before the start of class. Refunds will not be given after the first class. You must attend each class to receive a Certificate of Completion. If you miss one class you will need to make it up with Emmy based on an hourly rate. If you miss more than one class in a series you will need to retake the entire level. Full refunds will be given if the entire class is cancelled by the instructor. Complaints can be handled with Emmy Vadnais, OTR/L.