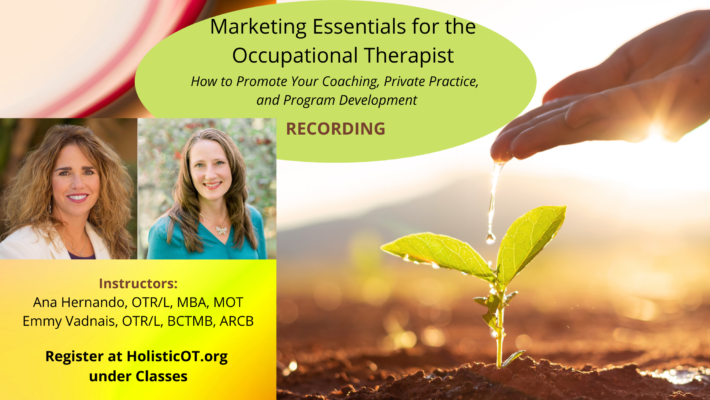 Marketing Essentials for the Occupational Therapist: How to Promote Your Coaching, Private Practice, and Program Development – Class Recording
Instructors: Ana Hernando, OTR, MOT, MBA and Emmy Vadnais, OTR/L, BCTMB
Location: Zoom Live Video
Class Hours: 6 CEUs REGISTER HERE
Regular Price: $249, $199 Holistic OT Members, become a member here
Class Recorded February 20, 2021.
No refunds due to the class being a recording. Class must be completed within one month of registration. 
6 CEUs: Participants will receive a certificate of completion that may be submitted to their professional board for professional development credits. A completed course evaluation is required within one week of taking the class to receive a certificate of completion. This course meets the NBCOT requirement as a Professional Development Activity.
Course Description: The Marketing Essentials for the Occupational Therapist class will give the occupational therapist tools to promote your coaching, private practice, or program development business and practice. The OT will understand how to define, enhance, and market your OT practice to reach the clients you're meant to serve to improve your return on investments in your clients' health and wellness. The OT will gain confidence for a successful, satisfying, and long-lasting business and practice.
Learning Objectives:
Define your area of expertise. 

Define and identify your ideal clients and how to reach them. 

Understand and develop core values and mission statement. 

Gain insights on the components to build and market your practice or program. 

Understand the customer journey and the sales funnel. 

Gain insights and confidence in speaking with prospective clients.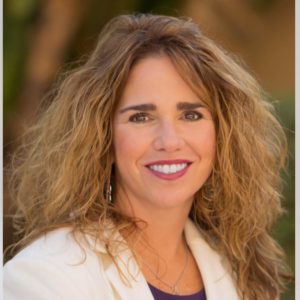 Ana Hernando, OTR, MOT, MBA is passionate about complementary and integrative health. She holds several certifications including Sensory Specialist, Level III Reiki provider, Self Talk Speaker and Trainer, Life Coach and Chair Yoga for Seniors provider.  Ana focuses on empowering people to reclaim their health from the inside out. She is the creator of  the 12wks2wellness program. She holds a Bachelor's Degree in Kinesiology, a Master's Degree in Occupational Therapy and a Master's of Business Administration. She has conducted continuing education seminars for several years and has been a guest speaker for America Airline Professional Women in Aviation, Texas Autism Conference, MOPS International, Mothers of Multiples, and The Lions Club International. Ana lives in a suburb of Dallas and currently consults for The Center for Cardiovascular Health as well as owns and operates her private practice, Holistic Solutions focusing on wellness and health promotion. Visit DoctorAna.net.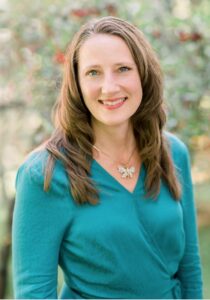 Emmy Vadnais, OTR/L, BCTMB is a Holistic Occupational Therapist, Intuitive Healer, and Health Coach who is Board Certified in Therapeutic Massage and Bodywork and specializes in integrative health, wellness, and prevention. She is author of "Intuitive Development: How to Trust Your Inner Knowing for Guidance with Relationships, Health, and Spirituality." She graduated with her B.S. in occupational therapy and psychology from St. Catherine University in 1996. She is the founder and director of the Holistic OT Community that supports OTs interested in or practicing integrative health, wellness and prevention. She has a deep understanding of the mind-body-spirit connection having provided care as an OT and integrative health practitioner in the hospital setting, nursing homes, clinics, and private practice. She is trained in medical qigong energy healing, meditation, mindfulness, relaxation techniques, intuitive development and healing, guided imagery, massage therapy, acupressure, reflexology, aromatherapy, myofascial release, craniosacral therapy, emotional freedom technique (EFT), and yoga. She has been studying and practicing holistic and integrative health for over 20 years. She teaches continuing education and provides consultation and coaching to health care professionals about how to incorporate holistic and integrative health approaches into their practice and for self-care. She is in private practice serving children and adults in St. Paul, MN. Visit EmmyVadnais.com and HolisticOT.org.
Testimonials
"Lots of solid and highly useful information on how to begin a private practice business – from the inception/creation of your business and mission to the logistics of marketing. Thank you!" Valerie Estioko, OTR/L
"As I am in the beginning stages of starting my business, this class was very helpful! I took the OT & Coaching class first, so this was a great supplemental course." Erica Pueblos, OTR/L
"The Marketing Essentials class was extremely beneficial for my development as an independent contractor. I felt that the instructors were very well educated and had the knowledge to articulate what a good mission statement/value statement/goals and marketing strategies were to help set up the fundamentals of a successful platform." Isabel Bochenski, OTR/L
"Marketing Essentials for the Occupational Therapist was one of the most helpful courses I have taken in years to further my growth as a clinician. After taking this course, not only am I super excited to begin this new chapter in my career, but I feel way more prepared and confident knowing the steps I need to take to make my dreams come true as I transition from the standard medical model of practice, to now a more holistic integrative practice. Thank you, Emmy and Anna, for sharing your wealth of knowledge and for inspiring me to dream big. So grateful to you both for putting together this amazing class." Heather Fox OTR/L
"Really enjoyed this class! I have been wanting to branch out on my own for quite some time, but it has been on the backburner with the busy demands of life. This was the perfect reset to get me back on track and motivated for the next steps. I always enjoy Emmy's classes and having Ana was a nice addition!" Lindsey Kelly OTR/L
"I took this class as a supplemental resource for the OT and Coaching class offered by Emmy and Ana. Initially, I considered not taking this class because I have some background in marketing. However, I'm glad I did because it helped me brainstorm how to create a foundation for starting my own Coaching practice. One of the components of the class that I really enjoyed was identifying and ironing out my core values. I feel this is an important component to have before launching a business because it is a great reminder of why you started down this journey and will aid you in moving forward when times become difficult. I'm extremely grateful to Emmy and Ana for creating this class and it could not have been more well organized and created for OTs like myself." Clydon Vista, OTD, OTR/L
"Thank you so much for putting together this wonderful course! Emmy and Ana are extremely knowledgeable, and I really value their insights on their own journeys to OT entrepreneurship! It felt really great to be in the presence of like-minded holistic OT's and I feel ready to get my name and business out there. Thank you!" Michelle Lillicrap, OTR/L
"Having a marketing class for OTs provided by OTs who have been doing this work was invaluable for me. After attending this class, I had the structure, resources and the inspiration I needed to create my marketing plan." Rachel Pollard, OTR/L
"This class was a fabulous overview on marketing that could be used for a new practitioner as well as seasoned therapist. I have run my own business for 10 years and am still able to edit my mission and vision statements and other approaches with the information Ana and Emmy present." Kristen Oliver, MOT OTR/L
"I found this training to be a really great jumping-off point to help me conceptualize and get clear about how to start my own holistic OT offerings. The workbook has allowed me to really dive deeply into what lights me up and how I can serve the needs of others using the skills I am meant to share. Doing the recorded version has allowed me to meditate and marinate on each of the self-reflective exercises to build clarity and intention on my vision. The wisdom provided is helping me have more confidence to take the next steps needed to build a business that is authentic-to-me and brings holistic OT services to 'my people'." Meaghan Smeraglia, OTR/L
"GREAT CLASS! I felt I could relate to both of you and the class participants on a variety of questions/comments made. Thank you for making this a recorded option; this helps with work/life balance. I like the way the materials are organized and concise. Great examples were provided." Sherri Madsen, OTR
"I enjoyed learning the unique perspective of this course as I continue to work on developing a private practice and online presence. The presenters did a great job of relaying the information to real life scenarios and how to manage the many obstacles of building a practice. I feel more inspired to follow my dreams and how to develop a plan that has more clarity! It is challenging to find the courage to start, and this course is a wonderful stepping-stone in my journey! Thank you!" Melissa Mortensen, MOT OTR/L 
"This class was very effective in helping me with fine tuning my focus and plan. The projects were helpful to finalize my plan." Jen Vogtmann, OTD
"Such relevant and practical information as I prepare to launch my private practice. Real-life stories and examples were helpful." Cally Stewart, OTD, MS, OTR/L
"I thoroughly enjoyed the content shared during this class and the labs were so beneficial. I have already placed the course content into a binder so I can refer back to it as I am developing the different aspects of my private practice. Ana and Emmy were wonderful presenters, knowledgeable about many aspects of running a private practice, and took the time to answer questions during the class. I would highly recommend this class to others." Kay Dohm, OTR/L
"This one-day class was what I needed to help me to gain some clarity towards the direction I would like to go as an OT Health Coach. This class also reminded me to dream BIG and imagine all of the possibilities available to us within our wonderful profession! Both Emmy and Ana's expertise and heartfelt teaching styles allowed me to understand the basics of marketing and business, education I did not receive in OT school. I am excited to share what I've learned with other OTs who may be interested in health coaching and to use what I learned in this class in my current OT role in the hospital setting. Thank you, Emmy and Ana!" Kathleen McFeeters OTR/L, CHC