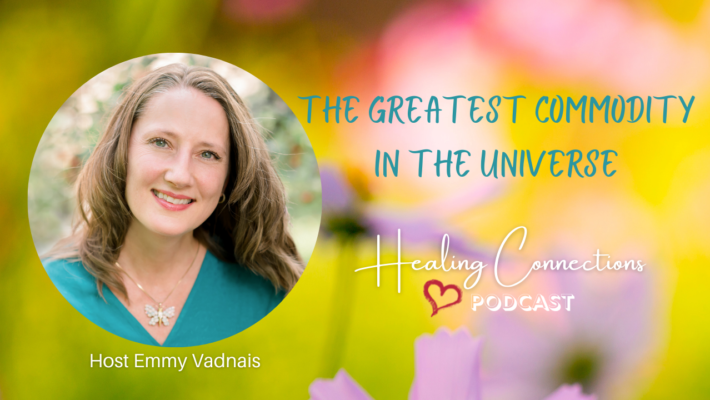 The Greatest Commodity in the Universe
Emmy Vadnais, OTR/L shares "The Greatest Commodity in the Universe" on the Healing Connections Podcast episode 41.
Emmy shares, what she believes, is the greatest commodity in the universe. She describes how love is the highest vibration of the universe that binds us all together and can help us heal. The energy we emit can be modified by how much love is flowing through us and can impact our relationships. When connected to love we are more aligned with intuition that can increase creativity, decision-making, and joy. Challenging experiences can teach us how to love better and ultimately enhance all of our lives.
Emmy is the author of "Intuitive Development: How to Trust Your Inner Knowing for Guidance with Relationships, Health, and Spirituality." You can purchase her book directly from her or through Amazon or IngramSpark.