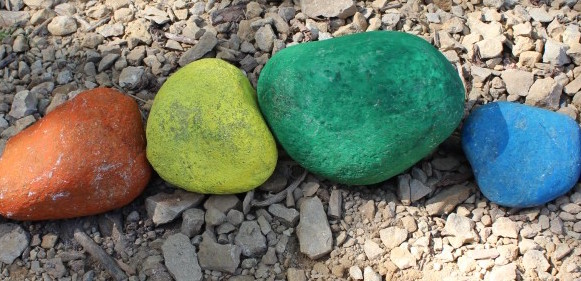 Meet a HOT Practitioner: Lisa Haverly
HolisticOT.org has a growing online community comprised of highly skilled holistic practitioners who integrate mind, body, spirit medicine, prevention, and wellness into their practice.
Join us as we learn more about a holistic occupational therapist in our practitioner directory. We feature our members so folks can become better acquainted with what Holistic OT is all about and how it can be helpful for health and healing.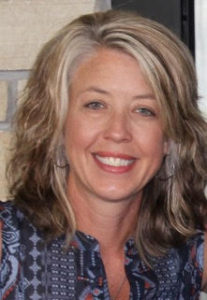 Meet Lisa Haverly, OTR/L
Lisa Haverly has worked as an occupational therapist in a school setting since 1998, and her passion for working with children and supporting their development shows in her work today. Inspired to be an OT when she watched a cousin benefit from therapy, Lisa now works with a wide range of disabilities but specializes in supporting children who have self regulation concerns related to sensory processing and mental health.
Lisa started her own company, Rainbow Tree Therapies, a therapeutic enriched camp for children that includes meditation, mindfulness activities, visual imagery, nature exploration, aromatherapy, and yoga. In her own words, Rainbow Tree Therapies was developed "to honor the unique spirit of each child's development using the outdoors and nature as the natural premise for growth and development. This holistic approach supports the child's mind, body and spirit using an experiential and developmental learning model including a multi-sensory approach to learning and growing."
We hope you enjoy learning more about Lisa's practice as we enjoy having her in the Holistic OT community!
How long you have been an OT?
I have been an OT since 1998. I graduated from The College of St. Catherine with my masters degree in OT and graduated from Augustana College in Sioux Falls, SD in 1995 with BA in Psychology. I knew from the very beginning of my career that I wanted to work with children.
At what point did you incorporate holistic healing into your practice?
I didn't recognize it right away but looking back even early in my career, I used intuition to guide my treatment with children. I could easily tune into what I referred to back then as "energy and emotional levels" and would choose activities based on that informal and in the moment assessment. I could sense if a child needed grounding and would then choose a sensory activity to provide that input. I could sense if a child just needed an outlet for self expression or a hug to feel cared about. I acknowledge now that I was using intuition. I had always used yoga as way to address motor coordination and over time began to incorporate more breath work. Additionally, over time, and with increased knowledge of holistic modalities much through coursework with Emmy Vadnais, OTR/L, I began to with greater intention and confidence use holistic modalities with children.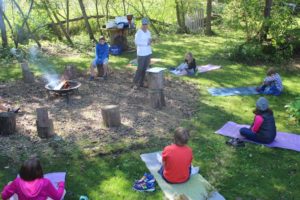 What kind of holistic modalities do you utilize?
I primarily use aromatherapy, guided imagery, meditation, mindfulness techniques, breath work, craniosacral, yoga, progressive muscle relaxation, nature, drumming, and most recently exploring the use of energy work.
How do these modalities uniquely benefit your patients?
The pace of the world today has become less conducive to the natural progression of child development. We are expecting children to perform at higher levels and for some well before their brains and bodies are developmentally ready. The pace can interfere with children connecting with the world around them and even connecting with their own bodies.
Children need time for experiential play to develop important foundational skills of motor coordination and emotional self regulation skills. Holistic modalities can support in creating that space and that time that children require to manage their bodies and emotions successfully. I find holistic modalities to be particularly useful for children with anxiety related to sensory processing and children with overall self regulation challenges related to focus and attention. I hold true that nature in and of itself is a holistic modality. Nature provides the just right pace that invites curiosity, motivates children to move their bodies, and immerses the nervous system with a glorious amount of sensory input.
In the public school setting, OT has a unique niche to support children from a sensory processing perspective. The sensory diets that I develop include activities like deep breathing, play with play-do infused with lavender essential oil, yoga exercises, and even visual imagery experiences. I also co-teach with a Special Educator using the Mind-Up Mindfulness Curriculum. All the modalities implemented support children in learning how to cope with their emotions and manage their energy levels to reach that ready state for optimal learning.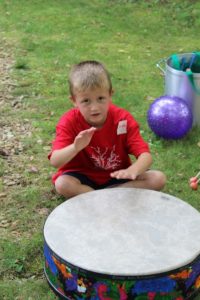 What settings to you like working in?
I work in the public school setting in Somerset, WI and I am the owner of Rainbow Tree Therapies, LLC out of Hudson, WI. Primarily, my business provides therapeutic camps for children with a focus on connecting children to nature, tapping into the healing energies of the earth, exploring nature while simultaneously building sensory motor skills and self regulation skills through hands-on meaningful activities. The camps incorporate meditation, mindfulness activities, visual imagery, nature exploration, aromatherapy, drumming, and yoga.
What advice can you offer to OTs interested in holistic healing methods?
My advice is to find a mentor who can support you as you explore the use of holistic modalities and how it fits within the scope of OT practice. I would also suggest establishing your own spiritual practice to explore the different modalities for your own personal journey.
Please describe a time or "a-ha" moment that affirmed your decision to become a Holistic OT.
My "a-ha" moments are when the children I serve ask if we can do more of the guided imagery because of how it helps them feel calm, happy, and focused. I know in those moments that what I provide is working for those children and that I am making a difference.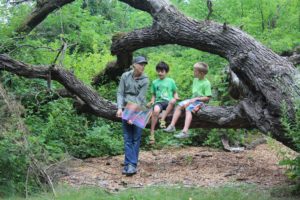 What direction do you see Holistic OT taking in the future?
I do see Holistic OT becoming more and more interwoven into mainstream traditional practice. I think more OT's will claim the use of the modalities with confidence while identifying those tools as effective ways to support others in becoming healthier and more productive in their day to day living.
Do you have a favorite inspirational quote?
Man, through the use of his hands, as they are energized by mind and will, can influence the state of his own health.
— Mary Reily, OTR, EdD
---
To learn more about Lisa Haverly's services, please visit her website. To view her contact information, please visit our holistic services directory.