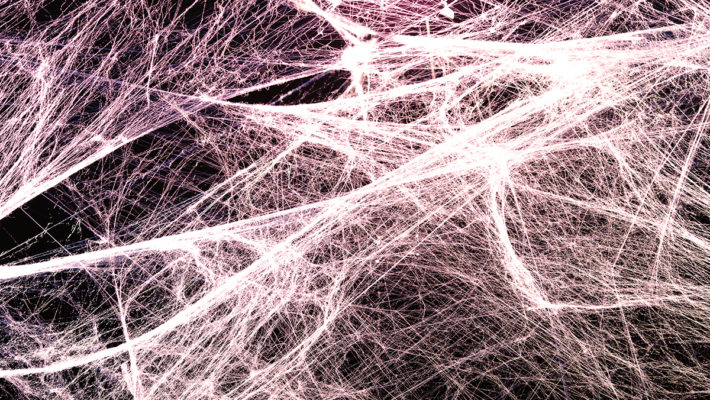 Fascial Journal Club
You're Invited to Dive Deep Into Fascia
When Kelly Clancy, OTR/L began looking for answers that would explain why her clients weren't improving with the techniques she already knew, she learned more techniques–structural medicine, Bowenwork, craniosacral therapy, and energy medicine—trying to find the missing piece that would bring her clients the healing they needed.
After years of reading, going to conferences alongside researchers, and learning new bodywork methods, she landed upon the word that would change her practice. Here is what she says about fascia:
Fascia is something I learned about in my OT program as the white gunk that's in the way during dissection. I never learned that fascia is more than a layer under the skin—because the research on fascia hadn't been done yet.

Now, I read everything I can about fascia, and the text most directly helpful to my OT practice is Tom Myers' Anatomy Trains. Tom is a manual therapist, by way of structural integration and Rolfing, and his writing on the ways fascia operates in our bodies immediately changed the way I treated my clients.
Interested in learning more about fascia? Join Holistic OT Kelly Clancy in an 8-month long Fascia Journal Club, and answer questions like:
What is fascia? Why should fascia matter to us?
Why do holistic manual and movement therapies work?
When our methods aren't working, what can we do about it?
2016-2017 Curriculum and Dates:
We will meet one Thursday per month 6:00 p.m.—7:30 p.m. PST.
September 22, 2016: The World According to Fascia: Chapter 1
October 20, 2016: The Rules of the Game and the Superficial Back Line: Chapters 2 and 3
November 10, 2016: The Superficial Front Line: Chapter 4
December 22, 2016: The Lateral Line: Chapter 5 **note date change**
January 19, 2017: The Spiral Line: Chapter 6
February 16, 2017: The Arm Lines: Chapter 7
March 16, 2017: The Functional Lines: Chapter 8 and The Deep Front Line: Chapter 9
April 27, 2017: Anatomy Trains in Motion and Structural Analysis: Chapter 10 and 11

1 1/2 hours of required Independent study over the course of the series
For $225, you receive:
12 hours of live teleconference seminars with Kelly Clancy, OTR/L
Recordings of all classes, to listen to at your own pace, accessible through May, 2017
Year-long access to our community of curious, passionate manual therapists
The support you need to bring what you've learned into your manual therapy practice
Practical ways to combine the manual therapies you know with new insights from the scientific fascial community
Additional details
CE Hours: 13.5
Description: 8 live teleconference seminars, each 1.5 hours, led by Kelly Clancy with discussion and Q&A; 1.5 hours of independent study; access to private discussion group.
Required course material: Anatomy Trains, any edition