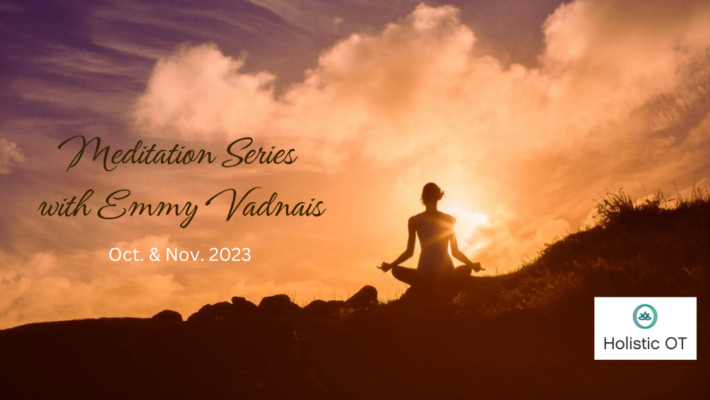 New Meditation Series with Emmy Vadnais
New Meditation Series with Emmy Vadnais
Class 1: October 3 – 24, Four Tuesdays for one hour at 6 p.m. Central Time via Zoom, Register Here
Class 2: November 7 – 28, Four Tuesdays for one hour at 6 p.m.Central Time via Zoom, Register Here
(Health Care Professionals – if you would like CEUs for this course, check that option when registering. Discount for Holistic OT members)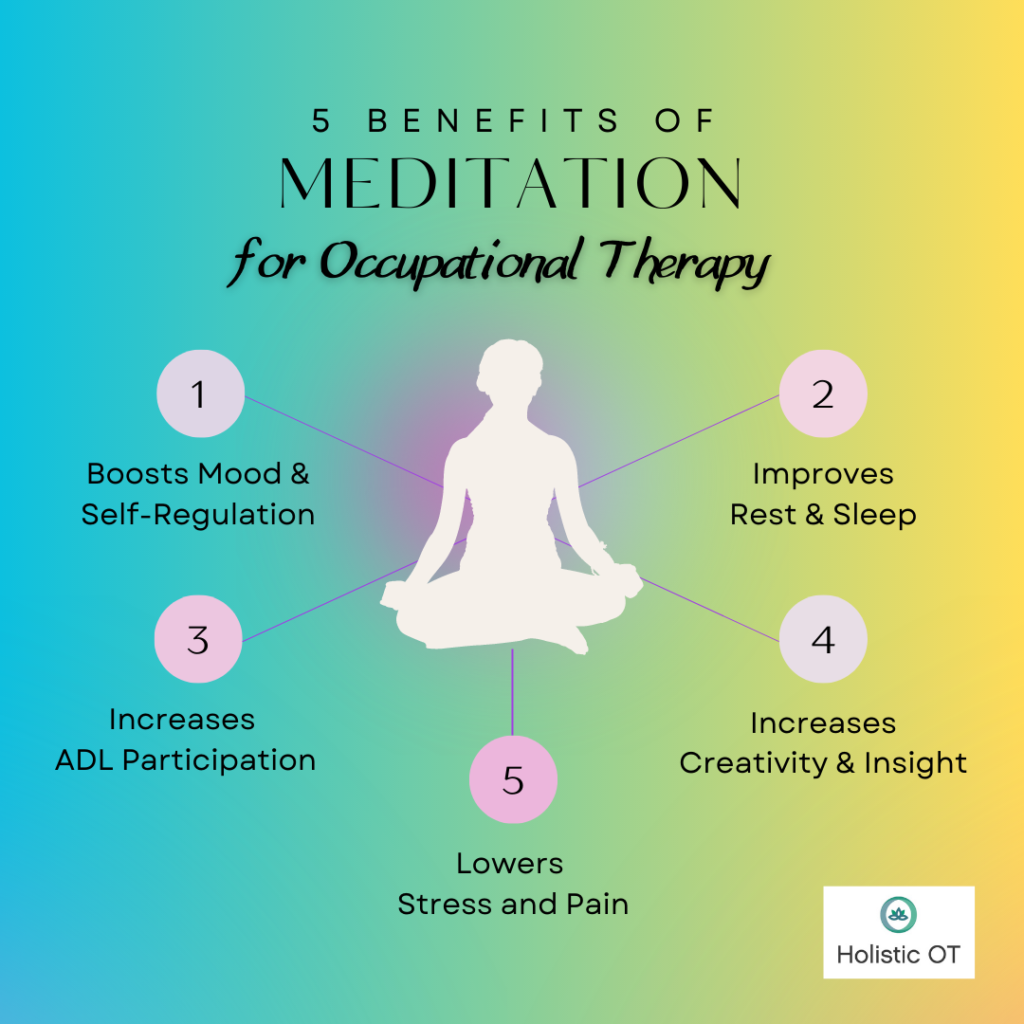 Meditation for Health
Meditation has many positive health benefits. It may improve your self-care and the clients you help, in the following ways:
Calm the mind and body
Lower physical and emotional pain, stress, and tension
Regulate emotions and energy
Assist to quiet your mental chatter
Create space between your thoughts, judgments, or worrying mind
Help return your body back toward homeostatic balance
Ease depression and insomnia
Create clearer awareness and insight
Improve compassion
Improve of well-being
Prevent disease
Improve quality of life and more
Meditation Practice
Have you ever tried to develop your own regular meditation practice? I have heard many people say, "I am not a good meditator" or "I tried meditation and it wasn't for me." All of the people who have told me this did not have any formal instruction or a meditation teacher or guide to help them have a more successful experience. Most of us were not taught how to feel safe with being quiet within ourselves and our consciousness.
Meditation is focused attention. In many cultures the goal of meditation is to get into a state of awareness of the realization that the personal self and the Universal Self are one. There are many types of meditation. I will help you find the style that works best for you. My intention is to support you to have a positive experience with meditation so that you find it pleasurable and look forward to your meditation time. Then, you'll be more likely to want to meditate and have a consistent practice that you will enjoy. Then, you can share your skills with your clients to improve their lives with rehab, prevention of disease, and wellness.
Meditation is one of the best ways to connect with your intuition and develop it. The more you meditate, the more easily you will likely be able to connect with your intuition. Intuition can help you to connect more deeply with yourself, trust yourself, and make good choices. This can enhance your relationships, health, and spirituality. It can bring your greater joy, love, and peace.
Watch or Listen to this Grounding and Relaxing Meditation by Emmy Vadnais.