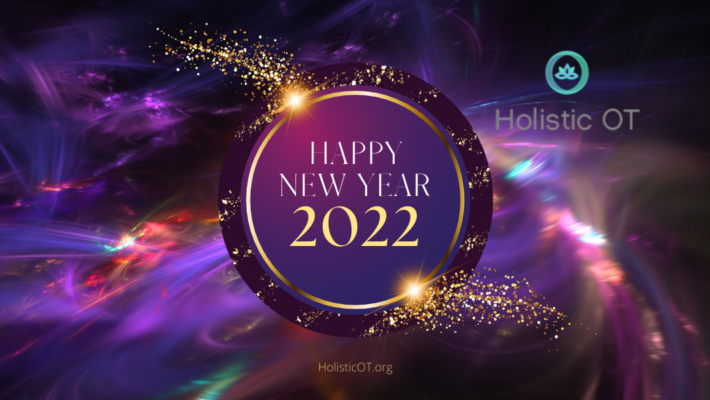 Happy New Year 2022
We wish you a very Happy New Year 2022!
What are your intentions for 2022? Name them aloud! Focus on them. Watch them manifest.
One thing we've learned at Holistic OT is that our minds are very powerful. We have also learned that we can create a lot of goodness in the world with pure intentions.
One of our intentions at the Holistic OT Community is to relieve suffering and optimize people's lives with holistic and integrative health, wellness, prevention, and education.
The occupational therapists who have taken our classes bring this knowledge to their clients, clinics, communities, and fellow employees to strengthen the ability for all of us to feel more peace, joy, and help people to function at their highest level possible.
Looking back at 2021, we have created many cool classes that help educate occupational therapists with a true holistic lens. We created four new classes this year, that are available as recordings.
In 2022, we are offering Gifts of Intuition for Self-Care and OT Practice. The founder of Holistic OT, Emmy Vadnais, OTR/L, created this platform from following her intuition. She wants to share with you how it can help your life and achieve your goals.
Stay tuned for more good things coming in 2022 from the Holistic OT Community.
Have a blessed year and be safe!
Do you want to receive exclusive access to the Holistic OT Community with tips and benefits about OT and integrative health, wellness, and prevention? Join as a full member here.