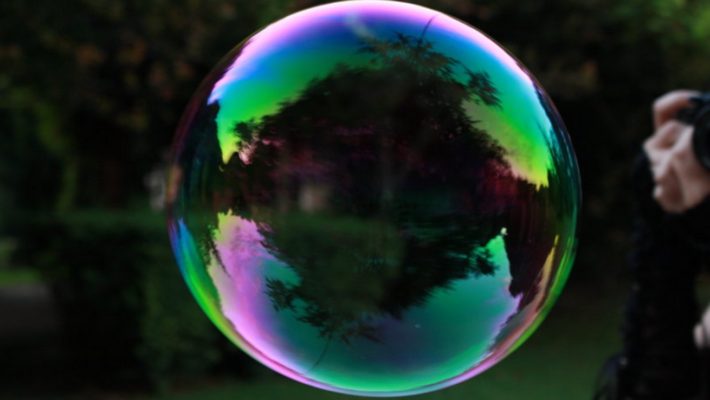 Foundations in Integrative Health Class this October
The Power of the Mind in Healing: Foundations in Integrative Health Class October 6, 13 & 17, 2018
Register Here
Do you want to learn foundational Integrative Health skills for your health care practice and for your own self care?
The Power of the Mind in Healing class will give you foundational Integrative Health approaches to use for your own self care and in your practice. This course will enhance health care professionals' skills who would like to bring a mind-body-spirit, prevention, and wellness approach to healing.
The mind has an incredible power to heal the mind, the body, and the spirit. Research shows that meditation, relaxation, intuition, and spirituality have abilities to alter mood, emotions, behavior and physiology in positive ways all the way to the genetic level. You will learn these skills for working with clients and for your own personal self care.
This is an Introductory Level Class that is available to Health Care Professionals and anyone who wants to learn these techniques for their own self-care and personal development or to help others. Excellent for occupational therapists, physical therapists, speech therapists, nurses, physicians, mental health practitioners, massage therapists, yoga practitioners, and any one caring for others.
This is the first course in the Holistic Healing Certificate Program. You can take this course and continue on to the next class or take only this class.
60 to 90 percent of visits to doctors are in the mind-body, stress-related realm poorly treated by any drugs or surgery.

—Herb Benson, MD, who coined the term the 'relaxation response.'
Read The Power of the Mind in Healing by Emmy Vadnais, OTR/L, an article interviewing Herb Benson, MD for ADVANCE Magazine.
You will Learn:
Foundational Integrative Health techniques for self care and clients for children and adults
Emotional Regulation: How to manage stress, pain, anxiety, and depression with meditation and relaxation techniques
Holistic techniques for self care and working with clients to manage and lower stress, anxiety, trauma, depression, and pain
Holistic research supporting mind, body, spirit medicine, prevention and wellness in health care
Experience meditations that can boost mood, self-esteem, compassion, assist with prevention, wellness and expedite recovery
How meditation, relaxation, spirituality, and intuition can improve confidence and improve overall mood and well being
How meditation and relaxation techniques can assist with countering negative thoughts, emotional regulation, improve attention, and assist with organizing thoughts to carry out activities of daily living
Deep understanding of the relaxation response and its role in healing, health, recovery, and prevention and how it can heal all the way to the genetic level
Mindfulness to transform limiting and negative beliefs to positive, peaceful and joyful beliefs
How you and your clients can use all of your five senses to connect to and trust your intuition to assist with meaning, purpose, and decision-making and assist you in areas of your life: personal insight & transformation, relationships, career, health, & spirituality
How art therapy and the symbolic language of intuition can create the relaxation response to lower stress, anxiety, depression, and pain
Prevention techniques to maintain health and wellness
Testimonials
"The Power of the Mind in Healing class with Emmy should be required in all OT schools! This class addresses what I believe should be the foundation for all OT sessions and will help me provide a whole new level of healing for my clients. In addition, it provided me with new tools that I will be able to use in my daily life for balance, enhanced spirituality, and stress reduction. I loved it!!" Kari Schmitz, CHHC, OTR/L
"The Power of the Mind in Healing class provides foundational information related to relaxation, meditation, intuition, and spirituality. Mind-Body connection is so important to our well being! Thank you, Emmy, for sharing all of your knowledge and experience!" Amanda Block, OTR/L
"After having taken this course, I feel much more prepared and very excited to use the strategies and tools Emmy presented. It was very interesting and informative. I not only learned invaluable ways to help my clients, but also developed more of an insight into my own life. Thank you Emmy for an amazing course!"  Cynthia A., MOTR/L
"I had the pleasure of attending a class provided by Emmy Vadnais, OTR on the Power of Mind in Healing. Emmy has a vast knowledge base of practice experience and research. She is compassionate of her treatment and implementation in OT practice. She is intuitive and has great focus and understanding with needs of others. I look forward to additional classes and training Emmy may provide myself and others in the holistic community." Michelle Samuelson MOTR/L, BCIM/Fellow
"After taking this course I've learned more self awareness and the importance of self care in my life for overall health and wellness! I can't say enough kind things about Emmy and her ability to share knowledge and also engage you into the teachings! I felt at ease with her, she is flexible through "life" happenings, and cares about the topics and us as practitioners! It was a great experience and I'm so happy to have met her, she helped reignite my excitement for what we can do as OT's!" Melissa Mortenson, OTR/L
"Through the course, "The Power of the Mind in Healing" I was able to get a good grasp on various types of meditations and relaxation tools that I can apply to my daily life as well as to the lives of my patients. I also learned to trust my intuition which is an area in which I hoped to gain confidence. I learned different areas of Holistic OT that I did not even know existed. I believe that Emmy is a great pioneer in this realm of Occupational therapy and am glad to have been taught by her." Debbie Stengl, OTR/L
Continuing Education – 18 CEUs
Health Care Professionals will receive a Certificate of Completion that may be submitted to your professional board for professional development credits. A completed course evaluation is required within 30 days of taking the class to receive a Certificate of Completion.
This course meets the NBCOT requirement as a Professional Development Activity PDU ID #14.
Distant Learning
Distant Learning will meet via the internet or teleconference. You must have a working computer, high speed internet, web cam, microphone, and speakers. Once you have registered you will be instructed on how to connect. It really is easy!
Class Policy
Payment is due in full one week before the start of class. Refunds will not be given after the first class. You must attend each class to receive a Certificate of Completion. If you miss one class you will need to make it up with Emmy based on an hourly rate. If you miss more than one class in a series you will need to retake the entire level. Full refunds will be given if the entire class is cancelled by the instructor. Complaints can be handled with Emmy Vadnais, OTR/L.