We are here to help you live your life to the fullest.
We are occupational therapists that utilize complementary and integrative health and wellness to assist you in all aspects of your life—mental, emotional, physical, and spiritual. View our map and directory listing to find a practitioner.
Want to list yourself in the Holistic OT directory? Go here to get started!
H
Certified Occupational Therapy Assistant
Biographical Info
Barbara has worked in health care as a Certified Occupational Therapy Assistant since 1996 and has been practicing Energy Work since 2003. In addition to working as an Energy Practitioner and a COTA, she studies and practices energy techniques to improve and balance the health and well-being of body, mind, and spirit.  As a Reiki Master Teacher, an Advanced Attunement Practitioner, and level II CranioSacral Therapist, she teaches Reiki and Attunement classes and sees private clients in her Kalispell office. Barbara enjoys hiking, gardening, swimming, skiing, sailing, and marveling  the wonders of nature.
Occupational Therapist, Family & Systemic Constellation Facilitator, Compassionate Communication Facilitator, Certified Zen Thai Shiatsu & Oriental Medicine Practitioner, Spiritual Director
Life with Aubri
Biographical Info
Originally trained in the United States, Aubri has over 16 years of clinical training and experience working with families from birth through death. She has been educated in many cutting-edge strategies in Occupational Therapy and mind body intervention for children and adults.
She now lives in the beautiful Sunshine Coast, Australia where she has primarily been practicing as a Mental Health OT,  as well as well as offering  trainings in Applied Empathy, Brave Parenting, and other Wellness topics  and facilitating regular Family Constellation Workshops and Spiritual Direction groups. She is qualified Internationally and has extensive knowledge and experience using effective holistic and evidence based therapies.
Aubri offers support and direction that is rooted in the wisdom of her lived experience, powerful intuition, deep compassion and years of clinical experience. She hopes to be an agent of positive change and empowerment in people's lives.
Biographical Info
Lisa has worked as an Occupational Therapist in the school setting since 1998.  She has a Master's Degree in OT from the College of St. Catherine, St. Paul, MN and a Bachelor of Arts Degree in Psychology from Augustana College in Sioux Falls, SD.  Lisa's passion is working with children and supporting them in their development.  Lisa was inspired to be an OT when she watched a cousin benefit from therapy.  Lisa has experience working with a wide range of disabilities with a specific interest in supporting children who have self regulation concerns related to sensory processing and mental health.  Lisa has extensive knowledge in motor development and how to best support those underlying motor skills that are required for more complex skill development such as handwriting.   Lisa worked for CESA #11 in Wisconsin for several years working in various school districts.  Currently, Lisa works in the Somerset School District in Somerset, WI.  Lisa has training in Kids Yoga/Yoga Calm Wellness I, Kawar Protocol, Therapeutic Listening, Reflex Integration, Mindfulness, Meditation, Progressive Muscle Relaxation along with an interest in looking at alternative ways to support kids such as diet changes and creating a healthy space in which to live and play. Lisa's passion for kids has evolved into exploring new and creative ways to support kids at a holistic level.  Nature is the perfect stress-free environment where kids can be encouraged to not only discover the wonder of nature but develop lifelong skills.  Lisa is grateful for the children she continues to learn from.  She is honored to support them in their development and recognize them as a gift to the world.
Occupational Therapist, Life Coach
Biographical Info
Patty is a Registered and Licensed Occupational Therapist, earning her BS in Occupational Therapy from Western Michigan University, she has worked at an Advocate Hospital for 27 years in Behavioral Health with patients dealing with emotional and mental health issues. Patty also is a Certified Life Coach by iPEC the Institute for Professional Excellence in Coaching since 2012. I specialize in the mind-body approach using Holistic OT and Wellness life coaching to get to the root of your emotional and physical pain by removing any blocks that are keeping you stuck from moving forward in your life.
Biographical Info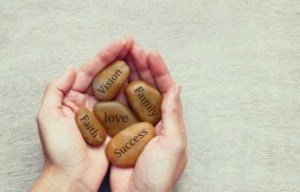 Called to be a healer at a very young age, Ana discovered  occupational therapy while working for a physical therapist and thinking to herself "there has got to be more than just exercises".  At that time, OT's studied values, beliefs and culture roles in healing. OT's were taught to use therapeutic use of self along with guiding purposeful activity to empower clients and patients to discover their healing within. Over the course of the years and the change in healthcare, Ana made the decision to fully embrace her intuitive gifts and incorporate them with her formal training. She sought out more intuitive and alternative trainings, broadening her perspective, skills and abilities.   
Ana helps her clients learn to communicate with their bodies.  She shows them how to change their limiting mindset.  She shares nutritional information so they become conscious consumers.  Ana empowers her clients to reclaim their health and lives from the inside out. 
Ana has been a continuing education instructor for over 10 years, sharing with her colleagues evidence based holistic techniques. She has presented for the Texas Conference on Autism and, twice, presented at the Rehab Summit in Las Vegas. Ana is also a highly sought after guest speaker for community and corporate events where she shares Self Talk for Success.  Her audiences include Lions Club International. Mother's of Multiples, Mother's of Preschoolers, Women of Visionary Influence, and America Airlines Professional Women Association.  
Ana provides Zoom webinars, in house seminars, direct treatment sessions and distant treatment sessions. She is not in network with any insurance companies. 
Ana's credentials include a Bachelor's of Science Kinesiology from University of North Texas 1994, Master's of Occupational Therapy from Texas Woman's University 1997, Master's of Business Administration from our Lady of the Lake University 2002.  Certified Sensory Specialist from The Sensory Institute, Reiki Level III certified, BARS Access Consciousness Certified practitioner, PSYCH-K Certified practitioner, Certified Life Coach from Dr. Shad Helmstetter and the Life Coach Institute, Certified Self Talk Trainer and Speaker for Dr. Shad Helmstetter and the Self Talk Institute, Certified Personal Trainer from Cooper's Clinic.