We are here to help you live your life to the fullest.
We are occupational therapists that utilize complementary and integrative health and wellness to assist you in all aspects of your life—mental, emotional, physical, and spiritual. View our map and directory listing to find a practitioner.
Want to list yourself in the Holistic OT directory? Go here to get started!
Pro Tips for searching! Consider searching for location (city, state, zip) and/or name.

Ana

Hernando

OTR, MOT, MBA
Home
Hickory Creek
Texas
home
Work Phone
:
214-762-6989
work
Personal Email
:
[email protected]
INTERNET
Biography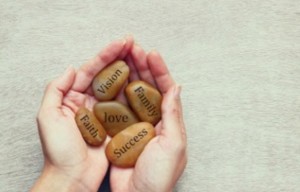 Called to be a healer at a very young age, Ana discovered  occupational therapy while working for a physical therapist and thinking to herself "there has got to be more than just exercises".  At that time, OT's studied values, beliefs and culture roles in healing. OT's were taught to use therapeutic use of self along with guiding purposeful activity to empower clients and patients to discover their healing within. Over the course of the years and the change in healthcare, Ana made the decision to fully embrace her intuitive gifts and incorporate them with her formal training. She sought out more intuitive and alternative trainings, broadening her perspective, skills and abilities.   
Ana helps her clients learn to communicate with their bodies.  She shows them how to change their limiting mindset.  She shares nutritional information so they become conscious consumers.  Ana empowers her clients to reclaim their health and lives from the inside out. 
Ana has been a continuing education instructor for over 10 years, sharing with her colleagues evidence based holistic techniques. She has presented for the Texas Conference on Autism and, twice, presented at the Rehab Summit in Las Vegas. Ana is also a highly sought after guest speaker for community and corporate events where she shares Self Talk for Success.  Her audiences include Lions Club International. Mother's of Multiples, Mother's of Preschoolers, Women of Visionary Influence, and America Airlines Professional Women Association.  
Ana provides Zoom webinars, in house seminars, direct treatment sessions and distant treatment sessions. She is not in network with any insurance companies. 
Ana's credentials include a Bachelor's of Science Kinesiology from University of North Texas 1994, Master's of Occupational Therapy from Texas Woman's University 1997, Master's of Business Administration from our Lady of the Lake University 2002.  Certified Sensory Specialist from The Sensory Institute, Reiki Level III certified, BARS Access Consciousness Certified practitioner, PSYCH-K Certified practitioner, Certified Life Coach from Dr. Shad Helmstetter and the Life Coach Institute, Certified Self Talk Trainer and Speaker for Dr. Shad Helmstetter and the Self Talk Institute, Certified Personal Trainer from Cooper's Clinic.