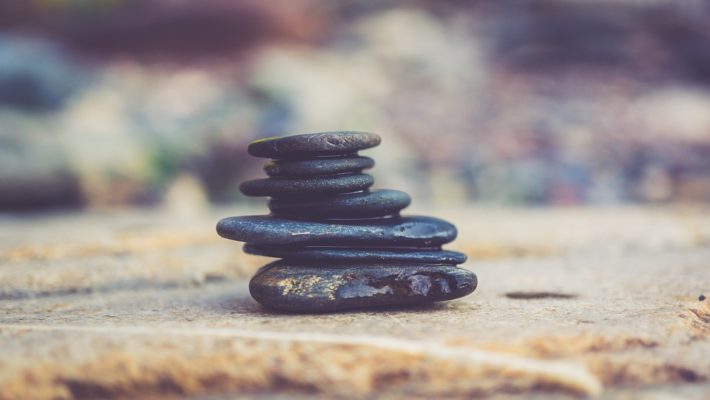 Yoga for Fall Prevention
By Tauni Malmren, OT/S, Mandy Lubas, OTR/L, C-IAYT, AWP and Emmy Vadnais, OTR/L
Falls are an important consideration when treating the older adult population because they are the leading cause of injury and death among older adults aged 65+ in the United States. In 2014 alone, there were 29 million falls where 37.5% of those falls required medical treatment or restricted activity for a day or longer. In 2015, there were an estimated 33,000 fall-related deaths.¹ As occupational therapists address this challenge, we look to evidence based practice to best inform our work. Yoga is an increasingly popular physical activity that has revealed a potential to prevent falls through increased balance and mobility.²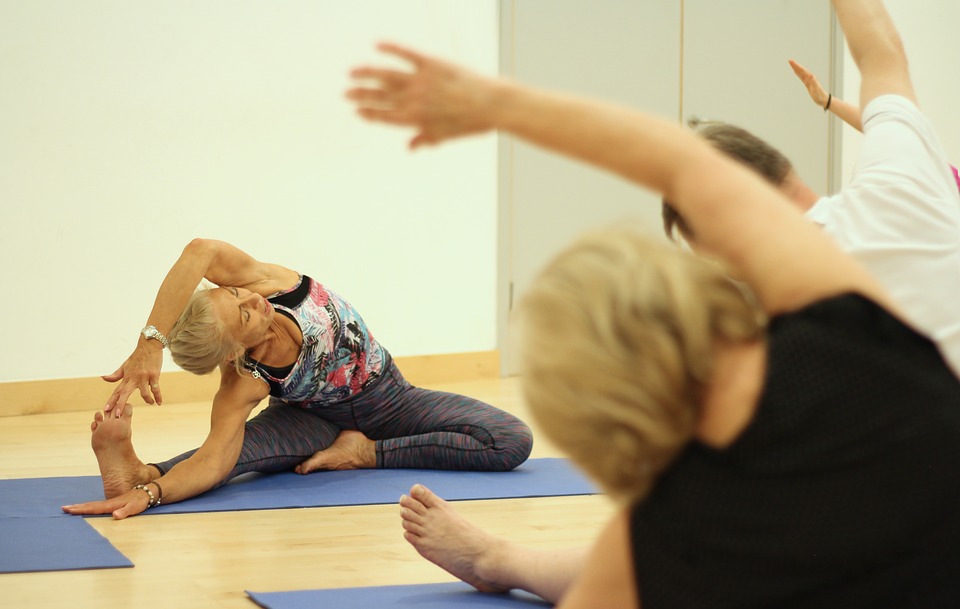 Yoga's Roots
The word yoga is derived from the Sanskrit word yuj that can be translated to many words that describe the act of directing attention to the mind and the body: bind, join, attach, yoke, union, and communion.³ Sri Krishnamacharya is thought to be the father of modern yoga.⁴ He taught three students—B. K. S. Iyengar, Pattabhi Jois, and T. K. V. Desikachar—who became leaders of their own versions of yoga. B. K. S. Iyengar is one of the first yoga teachers to introduce yoga to the West with his popular book Light on Yoga.⁵ According to B. K. S. Iyengar, yoga "is the true union of our will with the will of God."³ Rooted in Indian philosophy, yoga is the practice of becoming aware of where our bodies are in space as well as our thoughts. The Yoga Sutra of Patanjali is an authoritative sacred text that seeks to explain yoga's essence through short spiritual phrases like "the seer dwells in his own nature." Behind yoga exercises is the belief that everything is permeated by Paramātmā, the Supreme Universal Spirit, or God. Jīvātmā, or the human spirit, is a part of Paramātmā, and yoga seeks to connect the two.³

Yoga in OT practice
As we have said before, "yoga is moving beyond the mat and into health care settings" where "occupational therapists (OTs) are joining other health care providers in incorporating yoga into their treatment offerings. OTs bring a unique perspective to yoga and can guide you deeper into your practice for personal health, well-being, and prevention of disease."⁶ OTs understand the many aspects of the human being including the mind, body, and spirit. We can utilize this ancient healing modality to help clients in a variety of ways, including fall prevention in the older adult population.
How to Strengthen Balance and Mobility with Yoga
Mandy Lubas, who is an Occupational Therapist, Ayurvedic Wellness Counselor and certified through the International Association of Yoga Therapists, guides you in three yoga poses to improve standing balance and strength.
There are eight limbs to yoga with three of them being asana (postures), pranayama (breath work), and dhyana (meditation). According to Holistic OT Mandy Lubas, these three limbs can assist in reducing the mind chatter. Quieting the mind allows a person to gain focus and clarity in order to prevent a fall during functional mobility and reaching tasks.
Moreover, she says that using these three limbs reduces anxiety therefore enhancing confidence through the sensory receptors involved in proprioception. Lastly, yoga asana can assist in changing brain wave functioning to theta waves for a more peaceful mind state.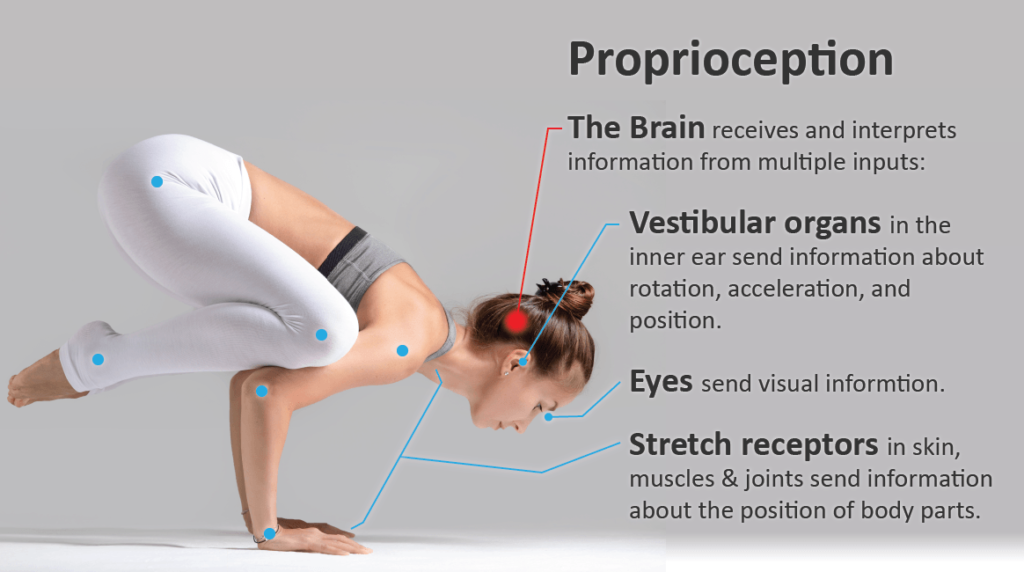 Summary of Research
The research about yoga's efficacy as a useful tool is gaining traction. One study found promise that yoga is an effective fall prevention intervention for older people, as it increased balance and mobility. Moreover, yoga was found to have high intervention adherence and enjoyment levels of the people that were in the study, making yoga a particularly attractive treatment option to occupational therapists as it could be a meaningful activity for clients.² Another study purports that yoga "increases proprioception and improves balance."⁷ Yet another study found that balance, balance confidence, and fall risk factor management improved after a yoga and occupational therapy intervention. While these studies show positive results, they all agree that there is an opportunity for additional research.²⁷⁸
Other Complementary and Integrative Health Techniques Can Help with Fall Prevention
Interested in other complementary and integrative health techniques that can address fall prevention? Check out our blog post about Tai Chi for fall prevention featuring Holistic OT Michael Gagliano. Research also suggests that certain forms of meditation can be an effective fall prevention strategy. Have complementary and integrative health techniques helped you reduce falls in the lives of your clients? If so, we would love to hear from you in the comments!
References
Guirguis-Blake, J. M., Michael, Y. L., Perdue, L. A., Coppola, E. L., & Beil, T. L. (2018). Interventions to prevent falls in older adults updated evidence report and systematic review for the US Preventive Services Task Force. JAMA, 319(16): 1705-1716. doi: 10.1001/jama.2017.21962.
Tiedemann, A., O'Rourke, S., Sesto, R., & Sherrington, C. (2013). A 12-week Iyengar yoga program improved balance and mobility in older community-dwelling people: a pilot randomized controlled trial. The Journals of Gerontology: Series A, 68(9): 1068-1075. doi: 10.1093/gerona/glt087
Iyengar, B. K. S. (1995). Light on Yoga: The Bible of Modern Yoga. New York City: Schocken.
Tirumalai Krishnamacharya. (2018, September 30). Retrieved from https://en.wikipedia.org/wiki/Tirumalai_Krishnamacharya
Lineage. (n.d.). Retrieved from http://www.carrieowerko.com/about-carrie-2-1/
How Occupational Therapists Can Improve Your Life with Yoga. (2017, April 24). Retrieved from http://holisticot.org/how-occupational-therapists-can-improve-your-life-with-yoga/
Woodyard, C. (2011). Exploring the therapeutic effects of yoga and its ability to increase quality of life. International Journal of Yoga, 4(2): 49-54. doi: 10.4103/0973-6131.85485.
Schmid, A. A., Van Puymbroeck, M., Portz, J. D., Atler, K. E., & Fruhauf, C. A. (2016). Merging yoga and occupational therapy (MY-OT): a feasibility and pilot study. Complementary Therapies in Medicine, 28: 44-49.