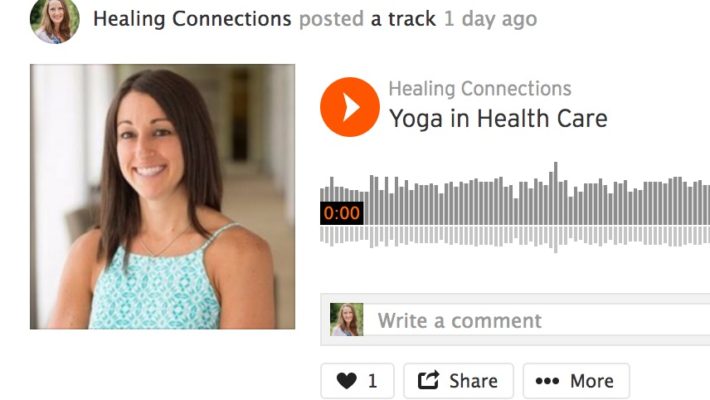 New Yoga in Health Care Podcast
Emmy Vadnais, OTR/L interviews Mandy Lubas, OTR/L, Yoga Therapist and Ayurvedic Wellness Counselor about her experiences bringing yoga into health care and how it has helped her personally. 
Learn about the full yoga philosophy that includes the 8 limbs, beyond only asana (yoga postures). Be inspired about how you can bring yoga into your life, or if you are a health care practitioner, to the clients you serve.
Click on the arrow below to play. Thanks for listening!
Emmy and Mandy will co-host the "Holistic OT Yoga & Meditation Retreat: Restoring Mind, Body & Soul for You and Your Clients" on September 29 & 30 in St. Paul, MN and live online video.
Go here to learn more and register.