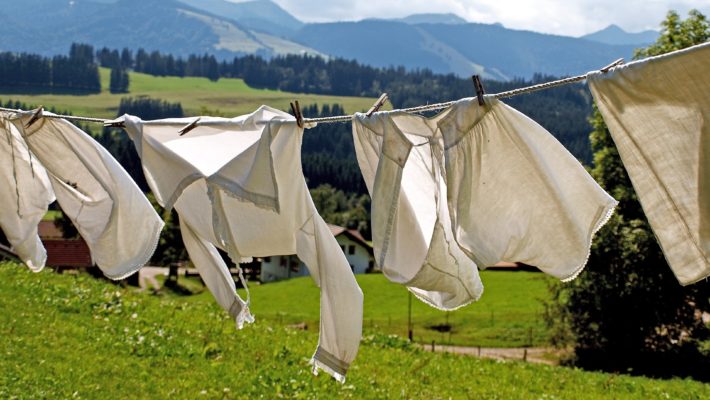 Meet a HOT Community Practitioner: Barbara Hall
HolisticOT.org is a community of occupational therapists that incorporate complementary and integrative healthcare into their practice. In our Meet a HOT (Holistic OT) Community Practitioner series, we learn about how our full members integrate mind, body, spirit medicine, prevention, and wellness into their practice. Join us as we learn more about this month's featured practitioner.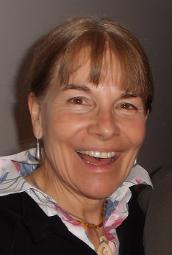 Meet Barbara Hall, COTA/L, RMT
In addition to being a licensed COTA, Barbara studies and practices energy techniques to improve and balance the health and well-being of body, mind, and spirit. She is a Reiki Master Teacher in the traditional Usui method, an Advanced Attunement Practitioner, and level II CranioSacral Therapist. She teaches Reiki and energy attunement classes and sees private clients in Kalispell, Montana.
Barbara works in a geriatric rehabilitation setting and focuses on percussion drumming with the elderly as well as laundry reminiscence activity. In her extensive experience with the elderly, she has discovered that drumming provides a sense of peace and tranquility for all cognitive levels. She also engages the residents in order to do laundry using traditional objects like old irons, ironing boards, clothespins, linens, sewing machines, and more. She finds that this allows residents to remember periods of productivity and communicate these memories in social interactions. In addition to her geriatric experience and energy work, Barbara enjoys hiking, gardening, swimming, skiing, sailing, and marveling the wonders of nature. We are so happy to count Barbara as a member of the Holistic OT community—let's get to know her!
How long have you been practicing occupational therapy?
I have worked in health care as a Certified Occupational Therapy Assistant since 1996 and have practiced energy healing since 2003.
What type of setting do you work in?
A personal office setting in Kalispell, Montana as well as a per diem COTA in a geriatric rehabilitation setting.
What is your specialty?
My specialty is Reiki, attunement, and cranialsacral therapy.
At what point did you join complementary and integrative health into your OT practice?
I began practicing Reiki in 2003, in the geriatric setting. I began to get a nudge from a PT saying, "you would be great at Reiki!" I also saw advertisements for Reiki training and felt a calling to pursue it.
How do complementary and integrative health approaches uniquely benefit your clients?
I create ease and peace in my patients body and mind, calm their nervous system, and allow for release of emotions that no longer serve them, while enhancing homeostasis.
What advice can you offer to occupational therapists looking to join complementary and integrative health care into their practice?
Very simple; become educated and use them! In regards to studying Reiki, there is a fine line because anyone can find everything online. When searching for teachings online or in person, you want to make sure that it is a genuine experience. You have to intuitively decide what feels right for you.
Please describe a moment or situation that affirmed your decision to practice OT with complementary and integrative health.
A gentleman was brought to rehabilitation for humoral fractures in his bilateral upper extremities after being ejected from his mechanical lift. He was in two slings with non-weight bearing restrictions and no rotation of motion in both arms. Therefore, he could not eat, go to bathroom, talk on phone, etc. He became depressed and would not work with PT. He would cry out in pain with barely any touch to his body. I talked to the director of rehabilitation and discussed Reiki as a treatment option. I talked to the client about Reiki, and he was open to the idea as he was willing to try anything. I was not touching him at first and stood behind him, talking to him about the process as it was happening to calm him for he anticipated pain. By the end of the session, I was able to lightly touch his shoulders. After this session, I continued Reiki with him and enabled enough calmness and openness in this client to have him participate with PT. I eventually found out he was a concert pianist. I suggested we go see a piano that was in the facility. Even though he continued to require slings, he was able to use his hands in front of him and play 8 notes. After months of therapy, he eventually played a musical concert for the facility during Christmas. I believe Reiki opened the gate to facilitate the rest of rehabilitation necessary for this client; after he was able to participate in a valued, meaningful occupation (piano), he had the drive and openness to continue therapy and meaningful occupational pursuits.  
What do you see in the future for OT with complementary and integrative health and the Holistic OT community?
Reiki is making gains: within the last 6 weeks or so, a student submitted continuing education credits to a health board, and they approved! I see Reiki being fully accepted by AOTA, NBCOT, and the allopathic medical community (Western medicine) as well as becoming a regularly referred part of therapy by doctors.
What is your favorite thing about being a full member of the Holistic OT Community?
That holistic treatment, in general, is becoming more and more accepted every day; as this happens, the health and vitality of us all will greatly improve.
Do you have a favorite quote that inspires you or story you would like to share?
Everything is energy and that's all there is to it. Match the frequency of the reality you want and you cannot help but get that reality. It can be no other way. This is not philosophy. This is physics.
—Unknown
---
To learn more about Barbara Hall's services, please visit her website. To view her contact information, please visit our holistic services directory.