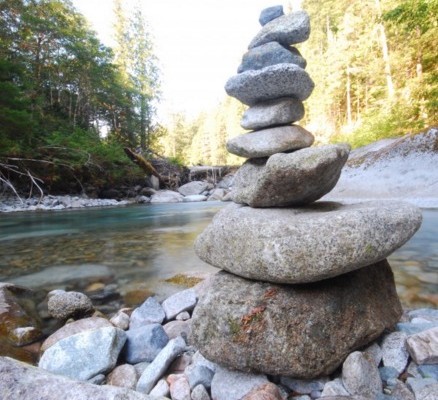 Incorporating Mind-Body Concepts into Clinical OT Practice Webinar Series
Incorporating Mind-Body Concepts into Clinical OT Practice
A Three-Part Webinar Series
This 3 part live webinar series will consist of practical skills and training related to cutting edge, evidenced-based practices in the field of mind/body medicine.  Each 1 1/2 hour on line webinar will be offered as a participatory class where students can learn new and emerging concepts related to incorporating higher level ADL's and mind/body practices into their clinical practice.  Discussion will also consist of establishment of self care practices for the OT in ways to enrich stress hardiness, avoid burnout, and how to teach others how to have a greater awareness of these lifestyle concepts. 5 CEs will be awarded for the full webinar series, with completion of a short quiz. Webinars can be taken individually or as a series. Students will receive a link to a recording of each webinar.
Webinar #1:  Self–care strategies for the Occupational Therapist  //  April 21, 2016
Webinar #2:  How to bring higher level lifestyle management training and wellness concepts into clinical practice  //  April 28, 2016
Webinar #3:  New and emerging concepts related to holistic practice  //  May 12, 2016

Price:
$50.00 per webinar/$150 for the series
**Washington Occupational Therapy Association members:
First webinar FREE, each subsequent webinar is $45.00
Use the discount codes provided by WOTA at checkout
Date and Time:
4/21, 4/28 & 5/12
7pm-8:30pm PST
Continuing Ed:
5 hours
Location:
online
Requirements:
High-speed internet
Registration:
Register online at http://www.northwestschoolofstructuraltherapy.com/product/incorporating-mind-body-concepts/
Instructors:
Kelly Clancy, OTR/L, CHT, LMP
Jean Lehman, OTR/L, Reiki Master
Aubri Hendrick, OT
Heather Scott, OT
Kelly Clancy is the founder and owner of the Seattle Center for Structural Medicine, an integrative wellness center housing like-minded holistic heath care professionals. She is also the founder and owner of the Northwest School of Structural Therapy, a continuing education school for whole-body practitioners.
As an Occupational Therapist, Certified Hand therapist, Structural Medicine Specialist, and Bowenwork Practitioner, Kelly uses her skills as a manual therapist and ergonomist to address the postural components that can contribute to pain and dysfunction. Along with treating the structural issues that may be present, Kelly also assesses ergonomics, stress and nutritional factors, and their impact on the body's regulatory systems.
Kelly graduated from Colorado State University's school of Occupational Therapy in 1987.  She completed her sub-specialty training in Hand Therapy and became certified in 1994.  In 2006, Kelly received her Bowenwork training from the Bowen Academy of Australia, where she went on to complete her Instructor training in 2010. In 2011, she completed her three-year Structural Medicine degree through the Institute of Structural Medicine.  She is a board certified structural integrator and holds a certificate in holistic health counseling from the Institute for Integrative Nutrition.  She is also on clinical faculty with the University of Washington's rehabilitation department. For more information, visit her website at http://www.KellyClancy.com.