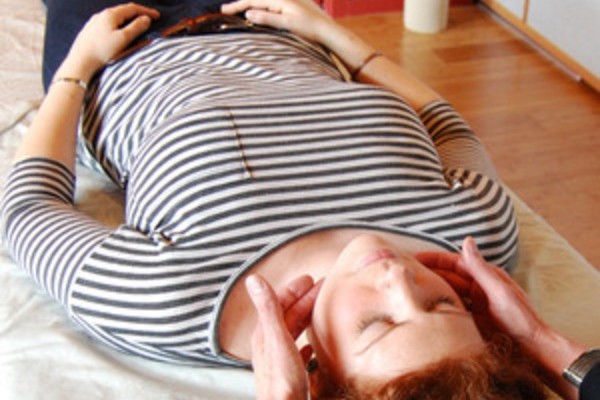 Bowenwork Module 1 Workshop
Bowenwork Module 1
Instructor:
Kelly Clancy, OTR/L, CHT, LMP
Date/Time:
April 23-24, 2016
9am-6pm
Description:
You are invited to a series of workshops to learn the innovative system of muscle and connective tissue therapy developed by the late Tom Bowen, in Australia.
Through a series of gentle and non-invasive soft tissue moves, Bowenwork® facilitates healing on physical, chemical, emotional, mental and energetic levels, and can relieve discomfort, realign postural imbalances and promote wellbeing in your clients. And best of all, it's easy on you!
Of all bodywork modalities, Bowenwork® is perhaps one of the gentlest on the practitioner as well as one of the most effective. With its minimalist application of gentle/subtle moves, professional Bowenwork practitioners can be more effective, with more clients, and even see multiple clients at once, without getting injured or burned out. Casual Bowenworkers can bring deep relief to friends and family through minimal touch.
Venue:
The Structural Medicine Studio
2821 NW Market St. Suite H
Seattle, WA 98107
Cost:
$395 if paid in full by April 1; $425 if paid in full on April 2 or after.
$75 ABA Registration Fee due on or before the first day of class.
Continuing Ed:
Bowenwork Module 1 is approved for 16 CE hours by the AOTA (#7074) and NCBTMB (#393313-00)
Registration: 
http://www.northwestschoolofstructuraltherapy.com/course/bowenwork-module-1-2/
Instructor Bio:
Kelly Clancy is the founder and owner of the Seattle Center for Structural Medicine, an integrative wellness center housing like-minded holistic heath care professionals. She is also the founder and owner of the Northwest School of Structural Therapy, a continuing education school for whole-body practitioners.
As an Occupational Therapist, Certified Hand therapist, Structural Medicine Specialist, and Bowenwork Practitioner, Kelly uses her skills as a manual therapist and ergonomist to address the postural components that can contribute to pain and dysfunction. Along with treating the structural issues that may be present, Kelly also assesses ergonomics, stress and nutritional factors, and their impact on the body's regulatory systems.
Kelly graduated from Colorado State University's school of Occupational Therapy in 1987.  She completed her sub-specialty training in Hand Therapy and became certified in 1994.  In 2006, Kelly received her Bowenwork training from the Bowen Academy of Australia, where she went on to complete her Instructor training in 2010. In 2011, she completed her three-year Structural Medicine degree through the Institute of Structural Medicine.  She is a board certified structural integrator and holds a certificate in holistic health counseling from the Institute for Integrative Nutrition.  She is also on clinical faculty with the University of Washington's rehabilitation department. For more information, visit her website at http://www.KellyClancy.com.