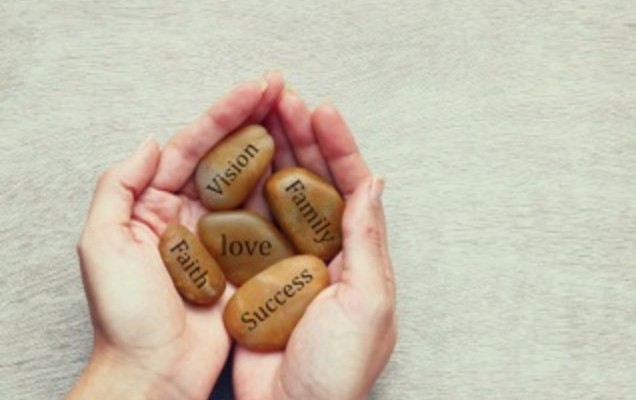 Meet a HOT Practitioner: Ana Hernando
HolisticOT.org has a growing online community comprised of highly skilled holistic practitioners who integrate mind, body, spirit medicine, prevention, and wellness into their holistic OT practice.
Join us as we celebrate and feature a holistic occupational therapist in our directory so folks can become better acquainted with what Holistic OT is all about and how it can be helpful for health and healing.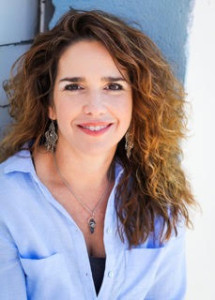 Meet Ana Hernando, OTR, MOT, MBA
Ana Hernando is a Registered Holistic Occupational Therapist who was, in her own words, "called to be a healer at a very young age." Believing that there is much more to OT than "just exercises," her holistic practice goes above and beyond to bring the highest healing to her clients. Her credentials truly speak for themselves!
Ana holds a Bachelor's of Science Kinesiology from University of North Texas 1994, Master's of Occupational Therapy from Texas Woman's University 1997, Master's of Business Administration from Our Lady of the Lake University 2002. Certified Sensory Specialist from The Sensory Institute, Reiki Level III certified, BARS Access Consciousness Certified practitioner, PSYCH-K Certified practitioner, Certified Life Coach from Dr. Shad Helmstetter and the Life Coach Institute, Certified Self Talk Trainer and Speaker for Dr. Shad Helmstetter and the Self Talk Institute, Certified Personal Trainer from Cooper's Clinic. 
Let's take a deeper look into Ana's philosophy about what it means to be a Holistic OT!
What path led you to become a Holistic OT?
I have always felt I have been a Holistic OT. I always had challenges fitting into the "box."
What type of setting do you currently work in?
I am in private practice. I offer consulting, wellness coaching, and educational seminars.
What holistic healing modalities do you incorporate into your practice?
I use Reiki, Self-Talk, BARS Access Consciousness, Applied Kinesiology, Sensory Awareness, Emotion Code, and Nutritional Detoxing.
How do holistic practices uniquely benefit your patients?
My clients become aware of their control and role of creation they play in their lives. They are shown how to tap into their bodies for awareness as to what they need to heal. They are empowered to trust their knowing and how to ask questions to create more awareness. They gain understanding of their mind-body-spirit connection and how they can shift every aspect of their lives to be in commUNION so they can live.
Where do you see yourself in ten years?
I see myself speaking to medical practitioners across the globe, sharing with them how to use mind-body-spirit work for the true healing their patients are seeking.
What is your favorite thing about being an occupational therapist?
I love the history of OT and how we came to be a profession, I feel we need to get back to more of that… purpose driven, true purpose driven.
What advice would you give to OTs looking to bring holistic healing into their own practice?
Holistic healing modalities are tools for us to use, just like an arm bike or theraband. Not all tools work with all patients. Documentation is focused on the goal, the obstacles and the progress made as a result of your intervention. Personal daily work is imperative to keep yourself from taking on the patient's issues. We are there to be an invitation to possibilities, to open a door to healing, show a path, give the directions, and say, "I can guide you," however, the patients must make the choice to walk through the door. Not everyone is ready nor wiling to walk through the door, you must be okay with this! You can not heal anyone, they must be empowered to heal themselves.
What advice would you give to patients looking for holistic OT services?
Take a deep breath, get quiet in your mind and then ask the following questions without thinking or looking for an answer, and be aware of the first thought or feeling that comes into your mind to guid you. Ask, "Will working with this OT be to my best and highest healing?"
What was an event or "a-ha" moment that affirmed your decision to become a holistic OT?
It is why I became an OT instead of a PT. There was not just one event or one moment, rather a collection of events and moments that reassured me of my choice.
Favorite inspirational quote?
"Everything that made that giant tree is already contained inside this tiny little seed. All it needs is some time, a little bit of sunshine and rain, and voile!"
—Flik, A Bugs Life
---
To learn more about Ana Hernando's services, please visit our holistic services directory.