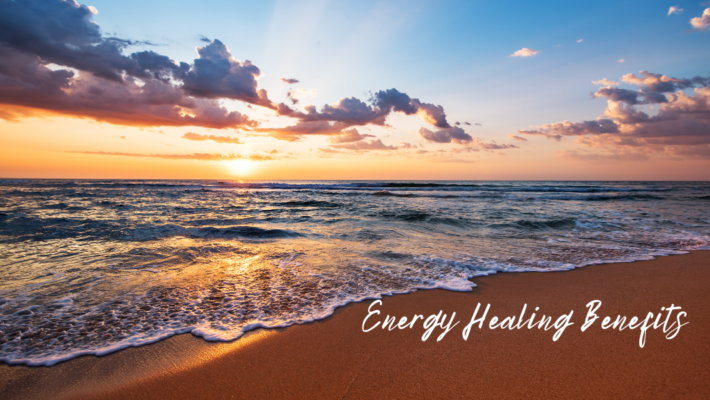 Energy Healing Benefits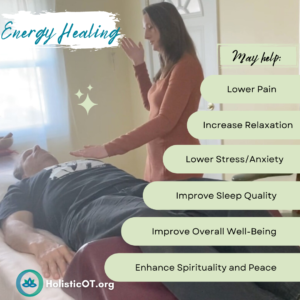 We love energy healing! It could be Reiki, QiGong, Healing Touch, Acupressure, or Tai Chi. Energy healing has many benefits.

Do you practice it? Have you received it? How has it helped you and your clients most? Tell us in the comments below.
It may help:
lower pain
increase relaxation
lower stress and anxiety
decrease depression
improve sleep quality
improve overall well-being
enhance spirituality and peace
improve intuition
increase wound healing time
decrease nausea
decrease tension headaches
positive affects on orthopedic conditions, including fracture healing, arthritis, and muscle and connective tissue
improve physical and emotional needs
improve intuition
increase love and compassion
and more
New to energy healing and want to learn more? Take the online class Heal the Blueprint of the Soul with Energy Healing: Auras, Chakras, & Meridians by Emmy Vadnais, OTR/L. 
DiNucci, E. M. (2005). Energy healing: A complementary treatment for orthopaedic and other conditions. Orthopedic Nursing, 24(4), 259–269. https://doi.org/10.1097/00006416 -200507000-00006
Birocco, N., Guillame, C., Storto, S., Ritorto, G., Catino,
C., Gir, N., . . . Ciuffreda, L. (2012). The effects of reiki therapy on pain and anxiety in patients attending a day oncology and infusion services unit. The American Journal of Hospice & Palliative Care, 29(4), 290–294. https://doi. org/10.1177/1049909111420859