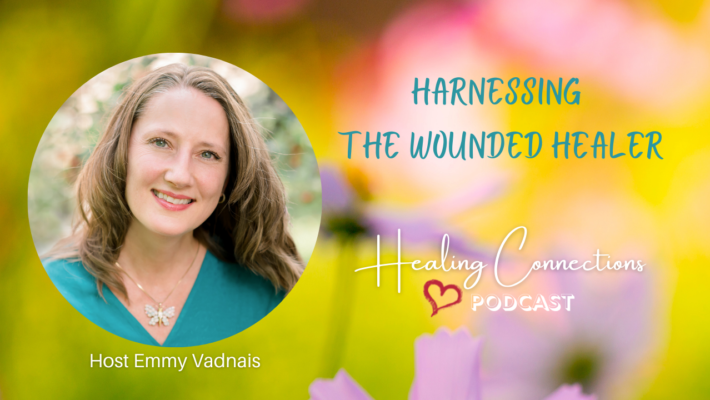 Harnessing the Wounded Healer
Emmy Vadnais, OTR/L shares "Harnessing the Wounded Healer" on the Healing Connections Podcast. 
Emmy shares that the wounded healer is an archetype or area of your life where you have the greatest wound and the also the greatest opportunity to grow and heal. Through a healing journey you can learn how to heal your wound and help heal others. You can learn greater compassion, empathy, and love for yourself and others. This can lower a sense of loneliness with a connection to all. Emmy shares personal stories of areas where the wounded healer has been the most active in her life and how she has then been able to help others. In the process of helping and healing others, you can learn and grow with more joy and contentment in life.
Emmy is the author of "Intuitive Development: How to Trust Your Inner Knowing for Guidance with Relationships, Health, and Spirituality." You can purchase her book directly from her or through Amazon or IngramSpark.