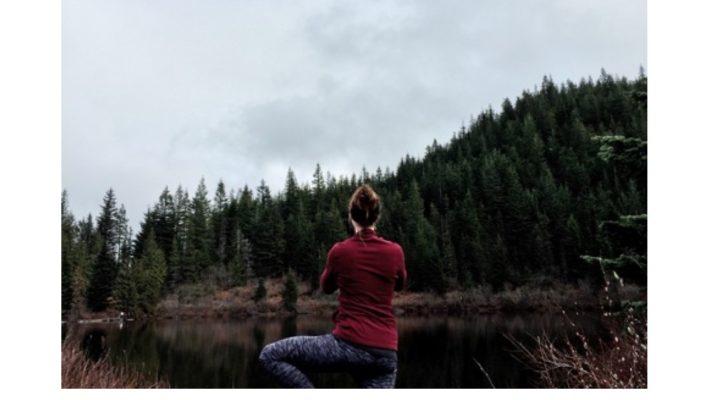 OT Student Shares Her Experience Volunteering with the Holistic OT Community
By Rachel Heidling, OT Student
I am an OT student – "that" girl if you will. That girl who wears yoga pants, eats kale and quinoa, has a Pinterest board dedicated to inspirational quotes, will never smoke a cigarette, and craves instant feedback. She has been raised in a society that screams, "Fake it till you make it!" I am your average Millennial, and currently I am enrolled in an entry-level combined Masters and Doctoral Occupational therapy program at Boston University. I recently completed a practicum as part of one of my OT courses with Emmy Vadnais, OTR/L and the Holistic OT Community.
First, it is important to understand that I was born and raised in Portland, Oregon. A city that personifies alternative. The home to the National University of Natural Medicine, the oldest accredited naturopathic medical university in North America. A place where my mother regularly practices meditation and acupuncture. A city that inspired my sister to have a water birth, my cousin to buy chickens, and my friends to value yoga. Understandably, growing up in Portland taught me to question the status quo of our health system. I studied Human Physiology and Psychology during college, wanting to be a part of the medical field, without being constrained to the medical model of health. I was at a loss for career options after graduation. So, like a good Millennial, I began perusing the internet for an answer. And without fail, the internet introduced me to Occupational Therapy. I was smitten with the buzzwords: Holistic perspective, integrative healthcare teams, customized interventions.
I began the graduate school application process and I looked for a job that would provide some hands on experience. I was hired as an aide at a physical therapy clinic. I worked closely with a PT who treated chronic pain, balance and vertigo problems, and urinary incontinence. There was never a dull moment with her caseload. Time and time again, she would remind me to invest in psychology classes. She understood that therapy did not start or stop with the physical body, but that a healthy mind was also necessary for a complete recovery. It did not take long for me to get on board; after all, this was not a foreign concept. Inevitably, my desire to work in a holistic field grew stronger.
In the fall of 2015, I moved to Boston in pursuit of my graduate studies. I gained a deep appreciation for the client-centered field of OT. I have been challenged academically with the rigorous coursework, writing demands, and pacing of the program. I have critically analyzed what providing "appropriate care" for a client entails. I also began to wonder if I had misinterpreted the buzzwords that had previously drawn me to the field. I was surprised to find that holistic medicine was rarely mentioned in my classes. I wondered, would holistic medicine ever be a part of my OT practice?
This summer I took an incredibly eye-opening class on social policy and disability. It stressed the importance of leadership to bring about change. We regularly discussed the qualities of influential policy change players. Currently, I am taking the accompanying practicum course. We were asked to volunteer with an "advocacy group, organization, policy maker, special education director, state OT association, legislator, etc." of our choice and "engage in the critical analysis of social policy and legislation." I was feeling bold, and decided to see if my practicum could be spent learning more about the integration of holistic medicine into one's OT practice. I reached out to the Holistic OT Community, assuming they could point me in the right direction. To my surprise, I was soon speaking on the phone with Emmy Vadnais, OTR/L. Not only does she manage the Holistic OT Community and the HolisticOT.org website, but she has 15 years of experience in Holistic Medicine, she works in private practice, and she teaches health care professionals how to integrate holistic medicine into their practice. I had hit the jackpot.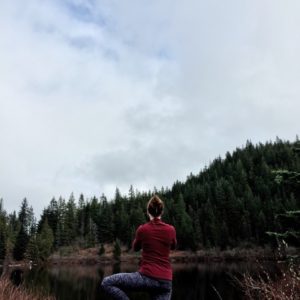 Emmy worked with me to design a practicum experience in which I could learn about the policy change in relation to our profession. She generously shared her story of how she became interested in holistic medicine, the struggles and successes she has encountered while trying to develop this field, and her hopes for the future. I quickly realized that the realm of holistic OT faces a few barriers, preventing it from becoming a recognized practice area. One of these issues is that much of the research in support for holistic medicine is new and ever growing. On the other hand, Emmy shared with me that there has recently been positive and promising communication with the American Occupational Therapy Association (AOTA). I began helping Emmy by updating the annotated bibliography posted under the Research link so that recent articles published by American Journal of Occupational Therapy in support of holistic medicine were included.
An additional barrier is that it seems that OT practitioners are unable to take an accredited continuing education course regarding holistic medicine through the AOTA. As a means to begin tackling this issue, I helped draft a letter that supporters of this community will be able to send. It expresses our desire to see courses of this nature receive accreditation from AOTA. Lastly, as a means to proliferate discussions of holistic health among the OT community, Emmy asked me to write a blog post. Which brings us back to why "that" girl just might have more to contribute than the Millennial stereotype implies.
Like a true OT student, I see positive examples of how holistic medicine is moving forward to be more incorporated into OT practice. For example, I see my fellow Millennials embarking on trips around the world to better understand Eastern Medicine as a strength. I also see momentum powered by strong leadership.
As a part of my practicum, we have been asked to journal about our experiences and we were introduced to the "Six Keys to Success." While working with Emmy, it became evident that she embodies these six elements. First and foremost, her personal commitment is unwavering. Although it would be easier to quit, Emmy persists in her efforts to integrate OT with holistic medicine. She has dedicated and continues to dedicate her time to advocating for the cause. In addition, Emmy has created networking communities on Facebook, Twitter, and other social media sites, that bring like-minded individuals together. Focused and committed advocates have the power to create change. Emmy also excels with organization. This includes her ability to serve as a role model and mentor so that others can learn how best they can advocate for change. She also understands the importance of information and thus, she prioritized posting the most recent data in support for holistic medicine to her website. Lastly, Emmy has the confidence necessary to share her knowledge. With leadership like this, it is hard to imagine anything but a successful future for holistic occupational therapy.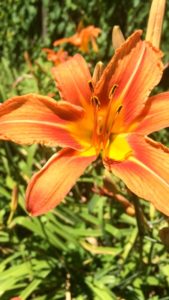 I can envision OT school curricula including education on holistic medicine and how it aligns with OT's distinct value. We had a lecture on spirituality and it was well received, thought-provoking, and presented in a way that made us realize the gravity of the topic regardless our own spiritual beliefs. In the same manner, I could envision a lecture that introduces holistic practices and how they could be incorporated into one's career.
We need education in these core skills within our OT programs, because holistic medicine will likely become more and more integrated into mainstream health care. As OTs, we need to have the knowledge and confidence to provide these invaluable skills and approaches to our clients or know when to refer. I feel that it is important for all healthcare providers to have an appreciation for the health benefits of yoga, meditation, simple breathing techniques, and many other efficacy-based holistic approaches. If we do not understand even the most basic concepts underlying holistic medicine, are we providing best practice to our clients? Ultimately, the knowledge we possess as health care practitioners is invaluable because we can only practice within the scope of this knowledge. When it comes to health, the "fake it till you make it" mantra does not suffice.
From this experience with Emmy and the Holistic OT Community, I feel better equipped to be an advocate for the integration of holistic medicine into OT practice. In particular, I feel much more confident in my ability to express why OT and holistic medicine should be integrated into a cohesive practice. I am grateful for this experience, as it showed me the many steps that are necessary for creating policy changes within the field of OT. Moreover, I was able to learn from a woman who demonstrates perseverance, drive, and dedication to the cause about which she is passionate. To say it was inspiring, would be an understatement.
Rachel Heidling is pursuing her Masters and Doctorate in Occupational Therapy at Boston University. She studied Human Physiology and Psychology, was a research assistant in the Developmental Sociobiology Lab, and President of the Jewish Student Union at the University of Oregon. While in Oregon, Rachel cultivated her love for hiking, cooking, and holistic health.