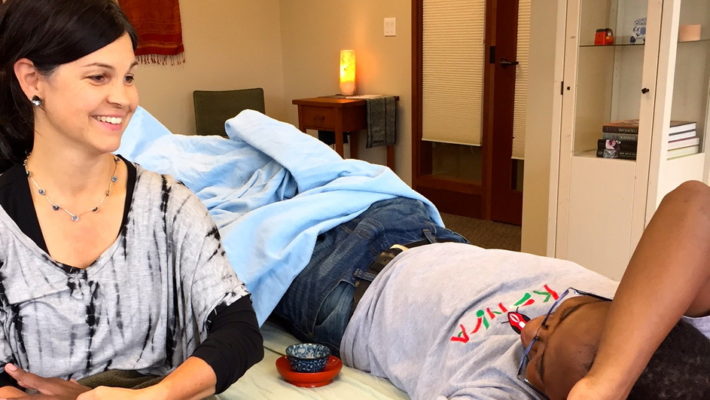 Meet a HOT Practitioner: Molly Allison
HolisticOT.org has a growing online community comprised of highly skilled holistic practitioners who integrate mind, body, spirit medicine, prevention, and wellness into their practice.
Join us as we learn more about a holistic occupational therapist in our practitioner directory. We feature our members so folks can become better acquainted with what Holistic OT is all about and how it can be helpful for health and healing.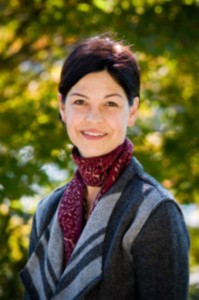 Meet Molly Allison, OTR/L
Molly Allison has been practicing Occupational Therapy in Seattle for 25 years. About her practice, she writes, "I have always had a natural affinity for health, musculoskeletal anatomy, and wellness through a holistic approach. Drawing from both worlds of conventional western medicine and alternative approaches, I integrate them both into treatment."
Molly has recently led hosted OT fieldwork students, and will be speaking with us about the experience for the HOT Conversation in August 2016: "Holistic OT Education." We are so grateful to have her lovely combination of intuition and pragmatism in our community.
What path led you to become a Holistic OT?
As an OT of 25 years, at one point I realized that I can bring my own personal philosophies of health and wellness into my patient care and it not only works, but my therapy outcomes are far better. This path has been lifelong, and I feel fortunate that my skill set lines up well to serve patients holistically. I think that our profession CAN lend itself well to a holistic approach in treating the whole person if we steer it in that direction. If we truly engage what we learned in our OT curriculums we are poised to provide more effectual health care particularly because our training emphasized psychology, neurophysiology and musculoskeletal anatomy. We were schooled in mind-body in the scientific realm.
Several things have had an impact on the way the way my career as an OT has unfolded. In high school I when I attended biology and psychology classes simultaneously, I was intrigued by the workings and connections of the mind and the body. I was also a gymnast when I was younger which gave me an early appreciation for musculoskeletal anatomy and for what the human body was capable of. My mother was a nurse and she delighted in taking care of the whole person which was an inspiration. Growing up in Montana, with Glacier National Park as my back yard, I was naturalist at heart and the out-of- doors was always a strong influence. These factors all helped to carve my personal interests and philosophies which have made it easy to bring holistic practice into my work.
What type of setting do you currently work in?
I am a Certified Hand Therapist and Structural Medicine Specialist who owns Holistic Orthopedics, an Outpatient Orthopedic Practice and Wellness Center. We treat mainly adults with pain in both the upper and lower quadrant. Some examples of common diagnoses: Back pain, Plantar Fasciitis, Insomnia, Anxiety, Hip & Knee Pain, Shoulder Rotator Cuff Impingement, Neck Strain, Repetitive Stress Injuries of the Upper Extremity, Fibromyalgia, Thoracic Outlet and Complex Regional Pain Syndromes. I love the more complicated diagnoses, and particularly the patients who have tried and failed with conventional medicine.
What holistic healing modalities do you incorporate into your practice?
Bowenwork
Structural Medicine
Meditation, Mindfulness Based Function, Mindfulness Based Kinesiology
Myofascial Self-Release
Essential Oils
Day Spa Treatments
Nutrition Education in our clinic's restaurant-grade kitchen
Craniosacral Therapy
Acupressure & Reflexology Points
Animal Assisted Therapy
How does your practice differ from a conventional OT practice?
The most important discovery I've seen in our patients is their level of stress and the critical need to support patients in learning how live and function within their parasympathetic nervous system. I routinely address this key area but it is overlooked in conventional medicine. My education was 12 years and our team is filled with practitioners who have attained additional complimentary degrees.
The irony is, our treatments are delightfully SIMPLE despite our advanced education. We teach people to breath mindfully. To eat more vegetables. To attend to their own self-care. We have extensive training in Fascia, the body's largest organ. We aim to balance our patient's structures, inside and out as well as comprehensively where Conventional Medicine tends to take a myopic and segmented approach to the patient care. Our patients are ready for a new paradigm in their endeavors to feel better.
We are OT's first and foremost and from there have become creative to tailor treatments that address levels of stress, nutrition, overall life satisfaction. We look at not only whether our patients CAN perform their ADL's but the QUALITY with which they are able to perform their ADL's.
How do holistic practices uniquely benefit your patients?
We live era where computer technology is on the up-rise. This has resulted in unsustainable levels of stress, hormonal imbalances, insomnia, anxiety, depression not to mention an increase in repetitive use injuries. To that end, our practice is filled with patients who are debilitated in mind and body. From our vantage as a health and wellness practitioners, technology is causing an epidemic level in overall illness. It just makes sense to tap into our patient's overloaded system and start there with evaluation and treatment.
We routinely hear our patients say that they have never had a medical provider evaluate and treat them in this way. Their experience with the conventional model was often frustrating and ineffective. We see our patients in a quiet, private setting and take the time required to fully to listen to their history. From there, we're better able to arrive at a tailored treatment approach for them that blends conventional and alternative treatments. Our patients LOVE it! The added bonus for our clinic's practitioners: We feel rejuvenated, we focus on our own wellness and our careers feel sustainable. It's a win-win.
What is your favorite thing about being an occupational therapist?
OT is a pragmatic, functional and REAL approach to life and health care. Our ability to help patients make pivotal, life changing transitions is not a small thing. OT is really a gem of a profession and I say that with sincerity after practicing for 25 years.
What advice would you give to OTs looking to bring holistic healing into their own practice? Look to what makes you thrive. What are you passionate about? What unique qualities do you bring to the table? How can you bring this into OT practice and improve your patient's function in the process?
Can you share an "a-ha" moment that affirmed your decision to become a holistic OT?
I didn't decide to become a holistic OT and set my course for that. Rather, I recognized that my skill set lined up well with my personal philosophies and that I was serving my patients at a deeper level. Many of the settings I worked in were an open 'gym' (hand therapy, in-patient rehab, orthopedics). This open 'gym' fell short of serving the needs of the patients because we were within eye sight or ear shot of several other people. When I shifted into my own private practice and gave patients a quiet, safe place to share what was really going on, a more profound healing could occur. Then I started to share and teach what works for me in my own life to keep me healthy, namely meditation, holistic nutrition, movement and exercise in nature.
What do you see in the future for Holistic OT?
Without a doubt, practicing within this model has the potential to significantly impact lives for the better. I see it every day in my clinic setting. I would like to see those of us practicing complementary medicine to contribute to our profession by increasing our endeavors in conducting evidence based research. I would also like to see OT administrators, curriculum leaders, association heads, etc. be open to the strengths of Holistic OT. I think that if there is strong collaboration and teamwork the possibilities can be far reaching in changing medicine for the better. Our country is ripe and ready for a shift in health care. I think OT is well positioned to lead a paradigm shift if we work together strategically to make it happen.
Do you have a favorite quote?
You cannot get through a single day without having an impact on the world around you. What you do makes a difference, and you have to decide what kind of difference you want to make.
—Jane Goodall
---
To learn more about Molly Allison's services, please visit her website. To view her contact information, please visit our holistic services directory.