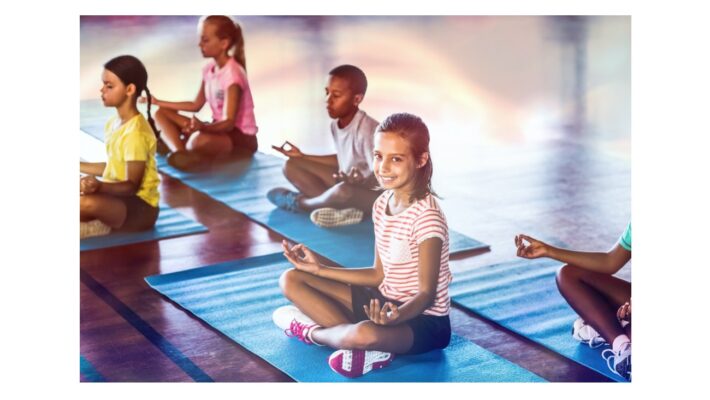 OT and Integrative Health for Children
By Megan Carroll MOT, OTR/L, Melinda Morris MOT, OTR/L and Emmy Vadnais, OTR/L
Children may benefit from occupational therapy combined with complementary and integrative health approaches.
An occupational therapist who is trained in complementary and integrative health will suggest which approaches may be most beneficial, or refer to another practitioner when indicated. The authors provide an overview of a variety of some of the most commonly used integrative health approaches. This is by no means a complete list.
Complementary and integrative health is a term used to describe healthcare approaches that have been considered to have efficacy-based research, and are used in combination with mainstream healthcare. Sometimes the terms complementary and integrative are used interchangeably. Just like any form of therapeutic intervention, integrative health can be used with children and adapted or modified to the child's developmental, cognitive, emotional, and physical needs and abilities (See Complementary, Alternative, or Integrative Health: What's In a Name?).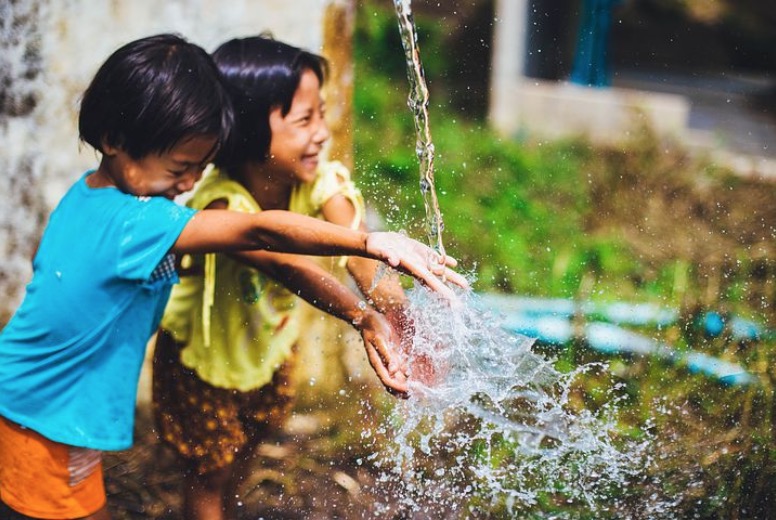 Many occupational therapists provide sensory integration therapy to children. Our sensory system is how we experience the world––through touch, smell, taste, feelings, and hearing, as well as a felt sense in the body known as interoception. Sensory integration therapy provides therapeutic interventions that can support the child to respond well to sensory systems and to function well in the world. There is an overlap with sensory integration therapy and integrative health, because many, if not all, integrative health approaches affect sensory systems––through the mind, body, and spirit.
According to the National Center for Complementary and Integrative Health, the 10 most commonly used complementary health approaches for children are as follows: These numbers may be higher in the population of children who receive occupational therapy.
Natural Products (other than vitamins and supplements) 4.9%
Chiropractic or Osteopathic Manipulation 3.3 %
Yoga, Tai Chi, Qigong 3.2%
Deep Breathing 2.7%
Homeopathy 1.8%
Meditation 1.6%
Special Diets 0.7%
Massage 0.7%
Guided Imagery 0.4%
Movement Therapies 0.4%
"The 2012 National Health Interview Survey (NHIS) included a comprehensive survey on the use of complementary health approaches by almost 45,000 Americans, including more than 10,000 children aged 4 to 17. The survey found that 11.6 percent of the children had used or been given some form of complementary health product or practice, such as yoga or dietary supplements, during the past year. Data from the 2017 NHIS found that from 2012 to 2017 the use of yoga and meditation in the past 12 months significantly increased among U.S. children (aged 4 to 17 years). The percentage of children using yoga more than doubled and the percentage of children meditating showed an almost tenfold increase."
For more information from the NHIS study on children's use of complementary health approaches, including natural products and mind and body practices, visit the National Center for Complementary and Integrative Health's (NCCIH) NHIS Statistics page.1
Stress Management, Emotional Regulation, and the Relaxation Response
Zones of Regulation
The Zones of Regulation program is a dynamic program for self-regulation that includes self-monitoring of sensory needs as well as emotions. The program was created by Leah Kuypers to assist children in learning about emotions and body sensations. Kuypers outlines characteristics and emotions into colored zones (Red, Yellow, Green, Blue). The program does not define any zone or emotion as 'bad' but instead describes that each situation requires a different level of arousal that needs to be sustained in order to be successful and regulated.

Once a child learns to identify their individual emotions and arousal level, he/she is able to identify a Zone and a corresponding tool that is effective for that child to modify or change that zone according to what is required for an activity. For instance, if a child is getting ready to play a big soccer game, however, he is identifying with the 'blue' zone (tired), he would likely need to choose a blue zone tool to help him reach a more optimal state of arousal in order to participate in the soccer game.
The sensory and coping tools in each zone are different for each child. Therefore, the need for skilled intervention and exploration with an occupational therapist is necessary to determine which tools are most effective for that child. The Zones of Regulation website has many great resources for teaching this program to young children. Additionally, the movie Inside Out is an unintentional, but great resource for introducing the four colors and corresponding emotions, in a fun and familiar fashion.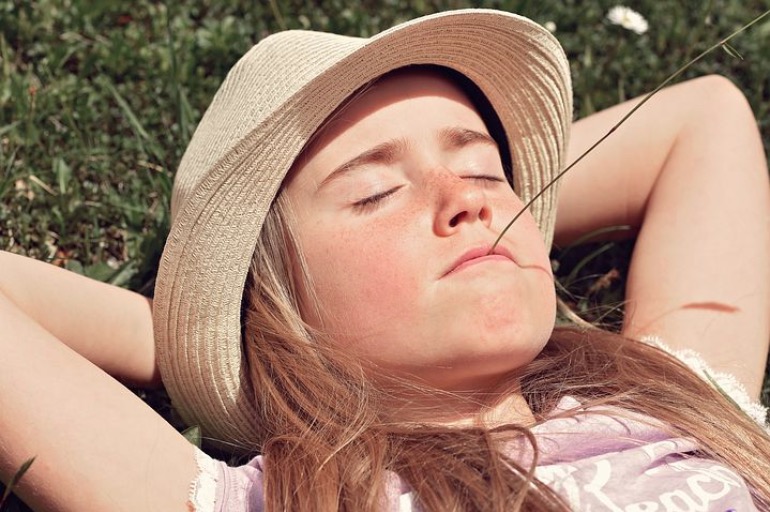 Meditation and Mindfulness in Children
Meditation can be a powerful tool for young children. Mindful meditation assists children in harnessing the power of concentration and control over their thoughts. It encourages a child to focus on a single point whether that be an object the sensation of the breath moving in and out of the nose, feet touching the ground below, or the sounds around him/her; it allows a child to focus on one thing and define it separate from himself, a lifelong coping skill and 'seed' for health that can be planted early on.
Upon introducing meditation and mindfulness to children, it is important that it is outlined in a way that supports their individual interests and unique aspects of their personalities. For instance, taking a high energy child and asking them to sit cross-legged on the floor and focus on their breath, will likely not be as successful as a movement-based meditation to start. This is where therapeutic use of self and our skills in monitoring the person and environment, play a significant role in building a successful meditation experience. For instance, author David Fontana in his book Teaching Meditation to Children, outlines unique social emotional and cognitive characteristics associated with each age of childhood, pairing specific meditation techniques or characteristics with these ages to build a type of meditation that fits with each the developmental stage.
One of the main difficulties reported by parents of young children is the inability to sleep. In a digital age and that of which doing more is highly valued, it is no wonder sleeping and effective bedtime routines have gone to the wayside. In a book called Bedtime Meditations for Kids, author Cory Cochiolo outlines a variety of bedtime mindfulness and meditation strategies that are different in their approach but all encompass a great strategy or skill. This book allows children and parents with a guide to beginning this practice using a strategy that fits best for them.2
Introduction of meditation into pediatric practice can be used not only as a strategy for better sleep, eating patterns, or connection with people or thoughts, but also as an outcome. Children are often subject to control of the adult world. They often have little control over things that happen within their household or community. All too often this loss of control can coincide with a loss of emotional awareness and/or expression. Meditation allows children to not only become aware of their emotions, happy or otherwise, but also gives them an outlet for expressing and processing those emotions in a safe setting. Teaching meditation and self-care as an outcome of occupational therapy as a lifelong skill is simple to justify.3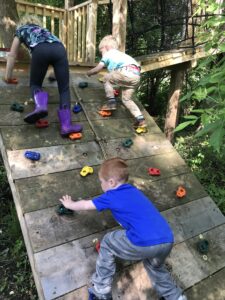 Yoga, Movement, Massage, and Bodywork
There are many types of movement based integrative health approaches for children, such as yoga, tai chi, and qigong. There are a variety of bodywork or manual therapy approaches that may help children. These include, but are not limited to:
massage therapy
acupressure
reflexology
craniosacral therapy
myofascial release therapy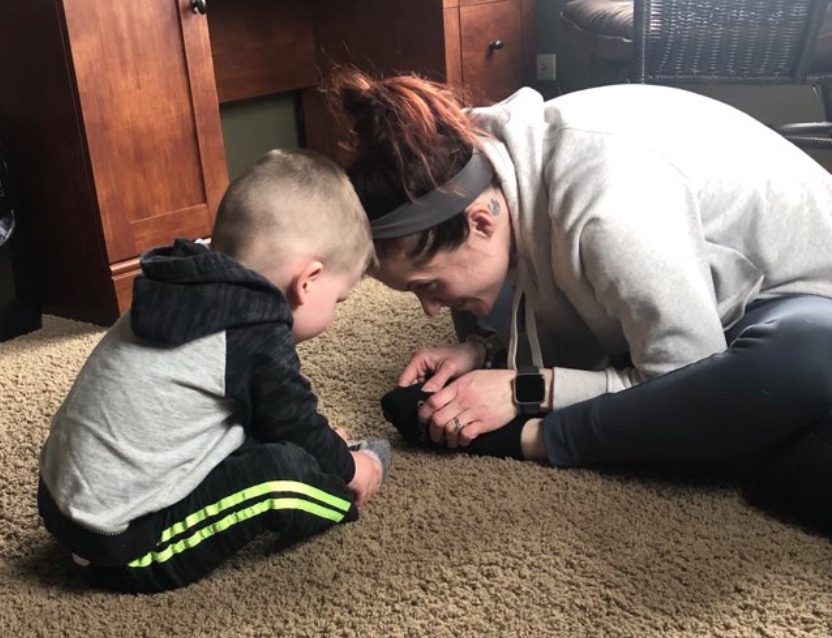 Yoga
Yoga is an excellent treatment tool to implement with children of all abilities. It is most effectively utilized for children over 4 years old and it can be modified for almost any child. The three aspects of yoga that are most beneficial for use with pediatric patients are physical postures (asana), breath work (pranayama), and mindfulness (meditation and other mindful activities). Physical issues that it can have positive benefits for include sensory processing issues, difficulties with motor planning, reflex integration, grounding, delayed body and spatial awareness, midline and bilateral issues, improving range of motion, and muscle strengthening.
A 12 week yoga program with elementary children found improved gross motor skills on the Bruininks-Oseretsky Test of Motor Proficiency 2nd Edition (BOT-2), as well as improved social interaction and positive well-being.4 Mental and emotional issues that yoga can improve include impulse control, improving self-regulation, anxiety, stress management, and difficulties focusing and/or following directions. Breath work can be very helpful for addressing mind-body connection, improving breath control for those with breathing challenges, and calming the nervous system.
Besides using yoga as a treatment tool to address challenges, it can also be an insightful tool for evaluating a child's proprioception, vestibular processing, spatial awareness, motor planning, balance, attention, and much more. While yoga is traditionally used in a group setting, it can be easily modified to be used as a one-on-one treatment tool in a therapy setting. With children, they can follow a video demonstration, live demonstration of postures by a therapist, yoga games (think Simon Says for yoga postures), storytelling incorporating postures, and use of visual demonstration using cards or posters. Some of the best resources to try are Yoga Pretzel cards, Cosmic Kids Yoga Videos, Zell Kids (storytelling), and books and music by Kira Willey.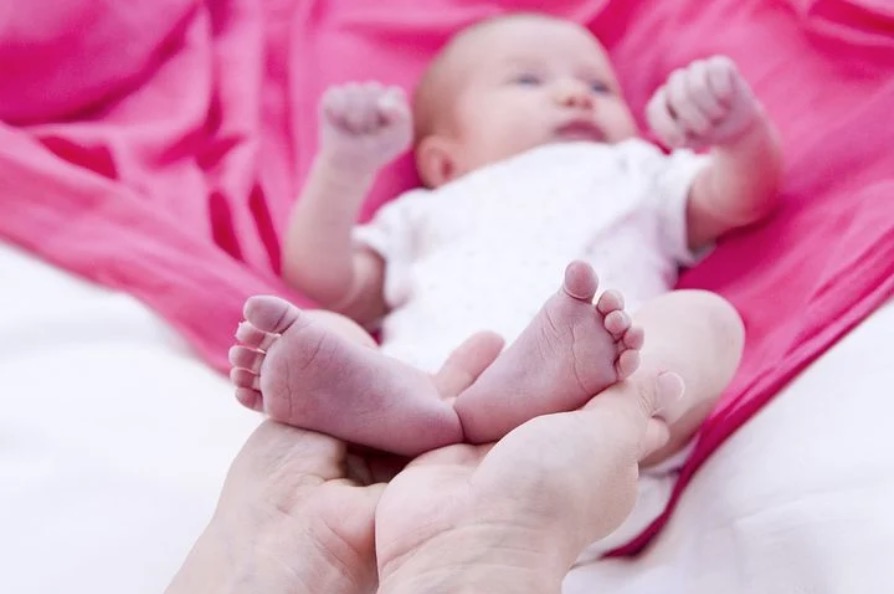 Craniosacral Therapy
Craniosacral therapy (CST) is a gentle, light touch treatment modality that enhances the functioning of the craniosacral system, which consists of the membranes and cerebrospinal fluid that surrounds and protects the brain and spinal cord, as well as connective tissue throughout the body. The craniosacral therapist acts as a facilitator for innate healing and release of tissue restrictions in the body and nervous system, allowing for self-healing of neurological, sensory, and/or motor issues. CST has benefits for all ages, but especially for children. Children who often benefit the most from CST are those with sensory processing disorder, motor delays, neurological issues, Autism Spectrum Disorder, difficulties with self-regulation, feeding delays, visual deficits, and cranial abnormalities and asymmetries.
CST is a highly effective tool for calming and optimizing the functioning of the nervous system, something that almost any child that is prescribed occupational therapy would benefit from. It is an excellent adjunct therapy to use in addition with other modalities to address the nervous system, especially sensory integration. Research has shown that a combined approach of sensory integration treatment and CST is more effective in reducing symptoms of Autism Spectrum Disorder, compared to sensory integration treatment alone.5
Craniosacral therapy is also an excellent modality for repairing, eliminating, or decreasing any functional limitations caused by any connective tissue restrictions in the body caused by trauma, stress, or congenital restrictions. CST is especially beneficial for infants with connective tissue and neurological issues such as torticollis, plagiocephaly and other cranial asymmetries, pregnancy and birth trauma, tethered oral tissues, feeding delays, and motor delays. While craniosacral therapy is traditionally done while a person is lying fully clothed on a massage table, that is often unrealistic for young children. It can be easily conducted while a child is engaged in a stationary activity and working on other functional goals such as fine motor or visual motor activities.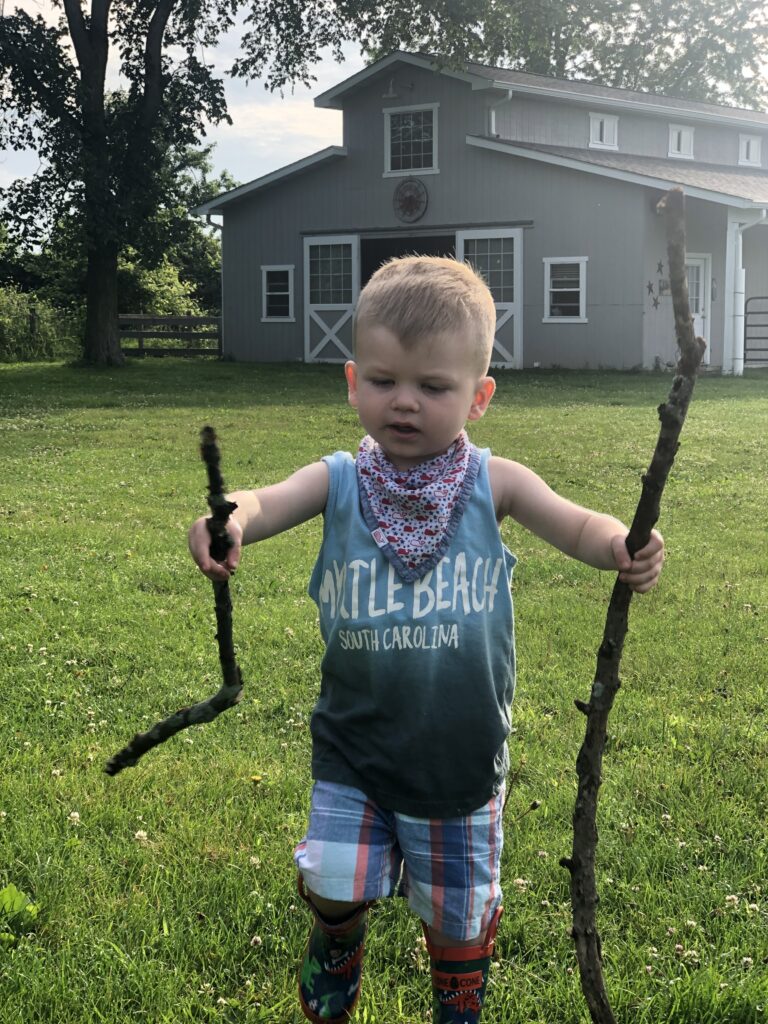 Environment, Nature, and Outdoor Therapy
Simple movement therapy outdoors can reawaken childhood creativity, motivation and play. With technology advancing by the day and the current world state encouraging a digital connection, many children miss out on every day opportunities to roll the rocks in their fingers, feel the grass between their toes, hear the frogs drone in the large puddles and smell the beautiful flowers around them.
There are endless opportunities for mindfulness in the outdoors; gently encouraging children to smell flowers or take their shoes off or search for small ants taking crumbs back to their home. These are simple, unplanned yet therapeutic adventures that can provide long lasting benefits. In a review of the literature related to children and outdoor play, author Sarah Ann Muñoz noted that research cites many health benefits related to outdoor play in children including decrease in obesity, symptoms of ADHD, stress, sleep disturbances, and gastrointestinal problems. The same research review noted that the environment did not need to contain fancy equipment, instead only a simple outdoor space where children are able to relax and connect.6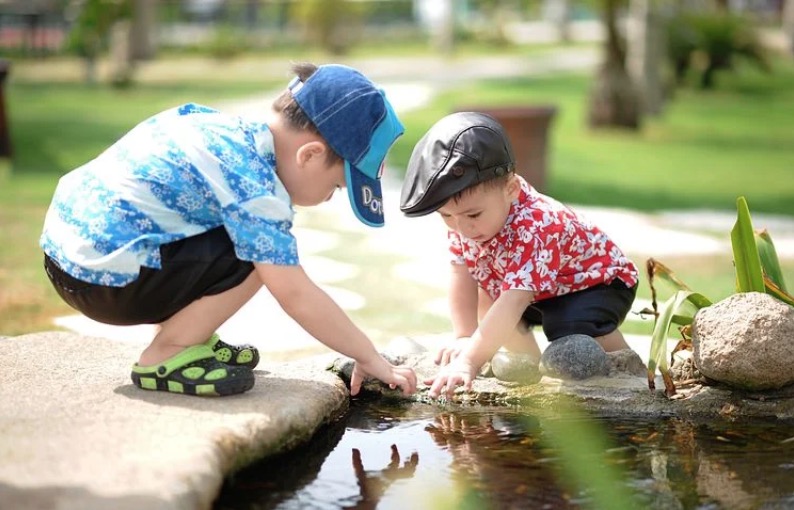 Taking therapy outdoors can be done anywhere, from the busy city to the rural country. When outdoors, children are not worrying about homework, having to sit still while someone talks, or handling premade therapy manipulatives. They are manipulating and interacting with real, raw, and natural resources. Using their fingers to gently roll, explore and build, their noses to create gentle memories, and using their eyes to take in the natural and beautiful colors. Long term benefits of these experiences include helping children shape later guided imagery experiences as well as teaching exploration, creativity, and gratitude; this education has the potential to create long standing habits for adulthood.
Diet, Nutrition, Healthy Eating, and Supplements
Parent coaching and education on the importance of a healthy, low-toxin diet and lifestyle have tremendous benefits for most of our pediatric patients. Many parents are not aware of the connection between food, medication, and cosmetics that are put in and on the body and the output of behavior and functioning. Unfortunately, this is an area of education that falls in the cracks and is not addressed unless there is a serious reaction or issue that brings attention to it.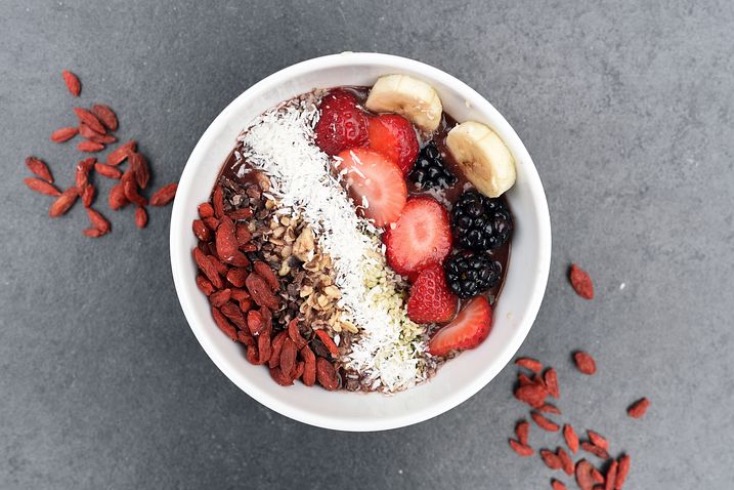 Many children have very sensitive nervous systems that are strongly impacted by these things, and cutting back or eliminating them can be highly beneficial in improving nervous system functioning, behavior, and success with age-appropriate motor and cognitive skills. The simplest way to coach on this is to highlight that the more processed or unnatural something is, the more likely it can cause a problem. Some of the most common stressors are high levels of sugar, dyes, preservatives, and common food allergens such as gluten, dairy, soy, corn, nuts, and eggs.
Some of the symptoms that may present due to sensitivities to these are hyperactivity, behavioral overreactivity, and other behavioral issues, digestive issues (constipation and/or diarrhea), skin issues (eczema, rashes, etc), frequent illnesses and low immunity, sensory processing issues, sleep struggles, and poor focus. An occupational therapist may be able to assist in this area depending on specialized training, sometimes along with a nutritionist, dietician or primary care practitioner.
A general overview of how a family can eat well can be found in this Healing Connections podcast where occupational therapist and functional diagnostic nutritionist Tina Gilberti is interviewed Nutrition & Health – Feed Your Family Healthy: Improve Mood, Behavior, and Immune Function.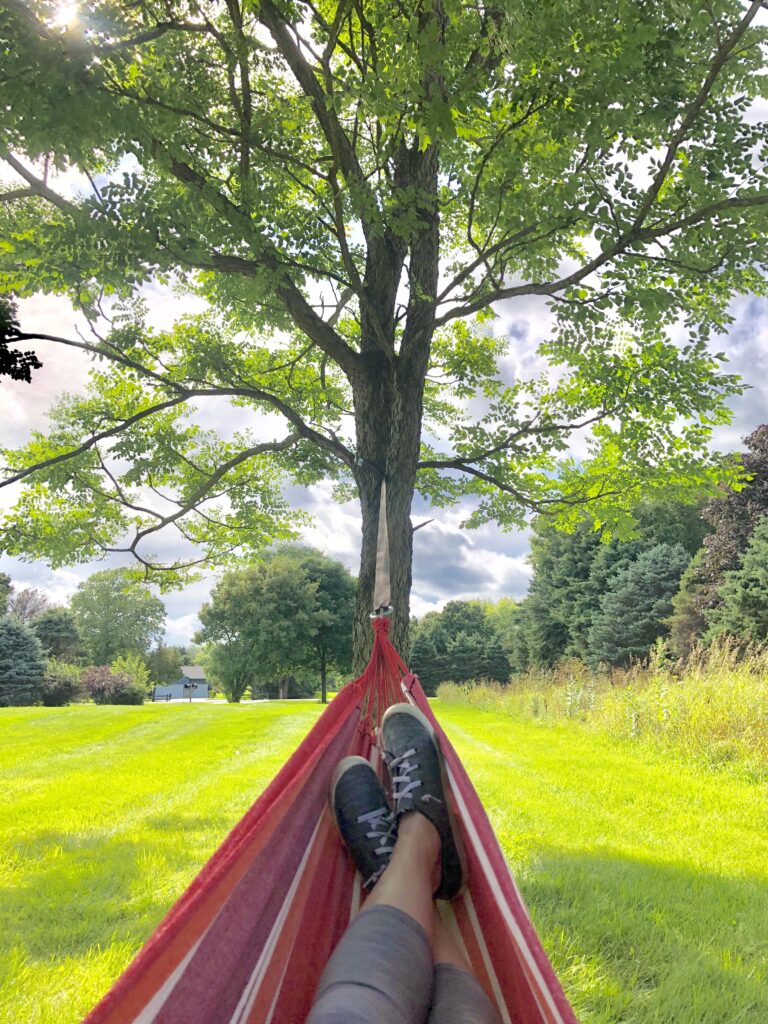 We plan to explore more integrative health approaches in subsequent articles by delving more deeply into the approaches mentioned here, and including, but not limited to guided imagery, aromatherapy, energy healing, Emotional Freedom Technique (EFT), and more.
---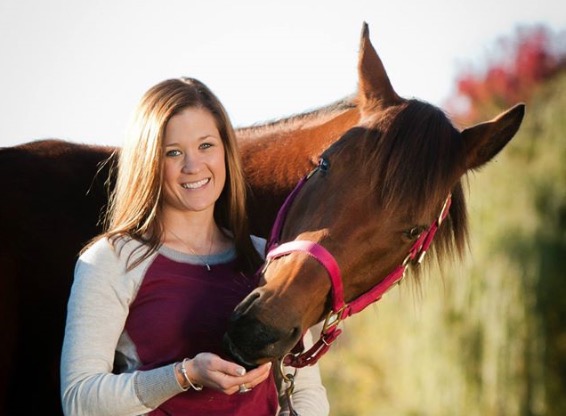 Megan Carroll, MOT, OTR/L is an Occupational Therapist in Illinois. She graduated with a Masters in Occupational Therapy from Midwestern University in 2011. She has also obtained her occupational therapy license in Tennessee and Georgia. Megan has a specialty in pediatrics, working with children in multiple settings including outpatient, schools and Early Intervention (Birth to 3 program in IL). She has additional training and certificates in hippotherapy, myofascial release, meditation, sensory processing and integration, and Therapeutic Listening. Within the last few years, her practice has expanded its focus on outpatient pediatric therapy in the natural outdoor setting. For more information, visit her website at progressivestrides.org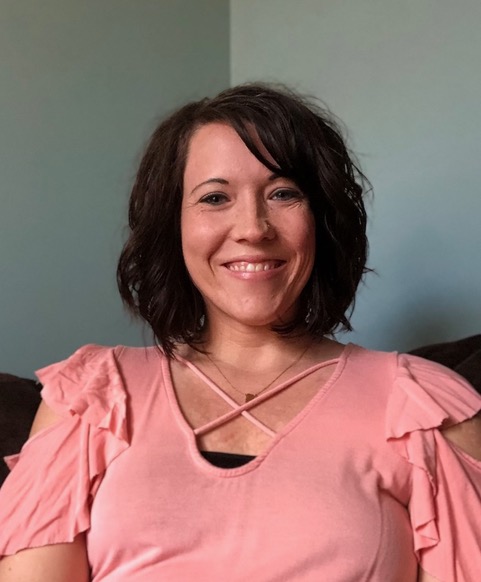 Melinda Morris, MOT, OTR/L, is a Holistic Occupational Therapist, health and lifestyle coach, yoga teacher, and intuitive healer. She has a private practice, Morris Integrative Therapy, which includes a small outpatient clinic, natural environment early intervention services, and online coaching services. She specializes in treatment of children using integrative approaches including sensory integration, craniosacral therapy, Reiki, yoga and mindfulness, and nutrition and lifestyle coaching. She also works with women, especially mothers, using these same approaches, but with a greater focus on lifestyle and empowerment coaching and increasing connection with intuition. You can find her at melindamorris.com, on Instagram and Facebook, or at [email protected].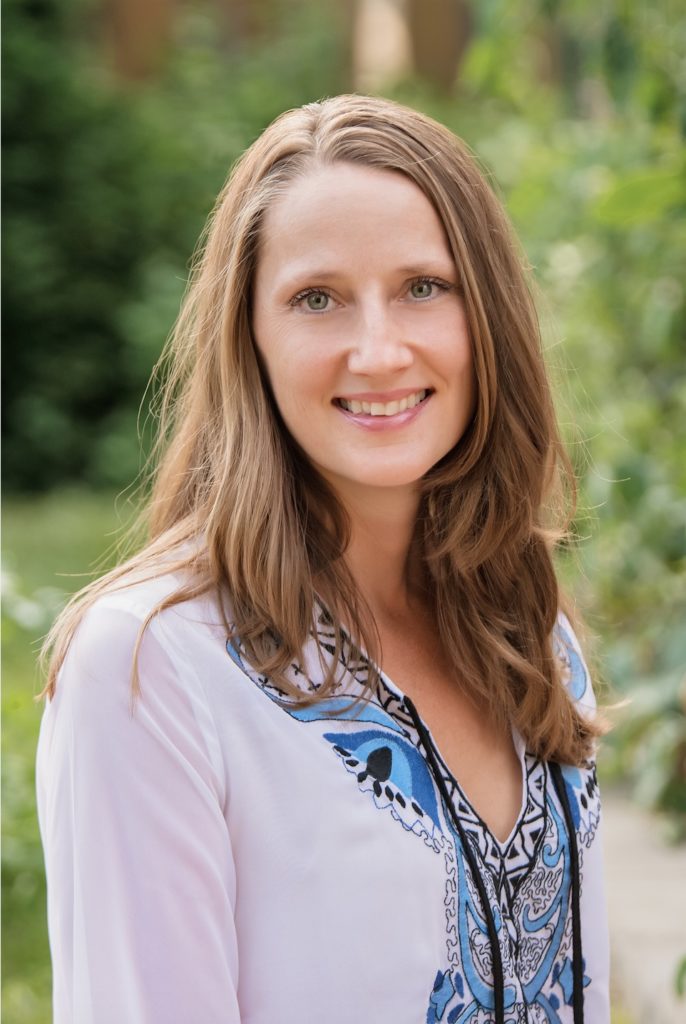 Emmy Vadnais, OTR/L is an Occupational Therapist, Intuitive Healer, teacher, writer and consultant. She provides intuitive development, integrative/holistic health, wellness and prevention services and education to individuals, healthcare practitioners, and organizations. She is in private practice in St. Paul, MN. Visit EmmyVadnais.com and HolisticOT.org.
References
1. Children and the Use of Complementary Health Approaches. (n.d.) Retrieved May 15, 2020, from National Center for Complementary and Integrative Health website https://www.nccih.nih.gov/health/children-and-the-use-of-complementary-health-approaches
2. Cochiolo, C. (2020). Bedtime meditations for kids: quick, calming exercises to help kids get to sleep. United States, Callisto Media Incorporated.
3. Fontana, D. & Slack, I. (2012) Teaching meditation to children: The practical guide to the use and benefits of meditation techniques. (reprint edition). Watkins Media Limited
4. Folleto, J.C., Pereira, K.R.G., & Valentini, N.C. (2016). The effects of yoga practice in school physical education on children's motor abilities and social behavior. International Journal of Yoga, 9(2), 156-162. doi: 10.4103/0973-6131.183717
5. Mishra, D.P., Senapati, A. (2015). Effectiveness of Combined Approach of Craniosacral Therapy (CST) and Sensory-Integration Therapy (SIT) on reducing features in Children with Autism. The Indian Journal of Occupational Therapy, 47(1), 3-8. http://gibsonmassotherapy.com/wp-content/uploads/2017/08/CST-Autism.pdf
6. Muñoz, S. (2009). Children in the Outdoors: A literature review. Sustainable Development Research Centre, 8. 4: 1-40.