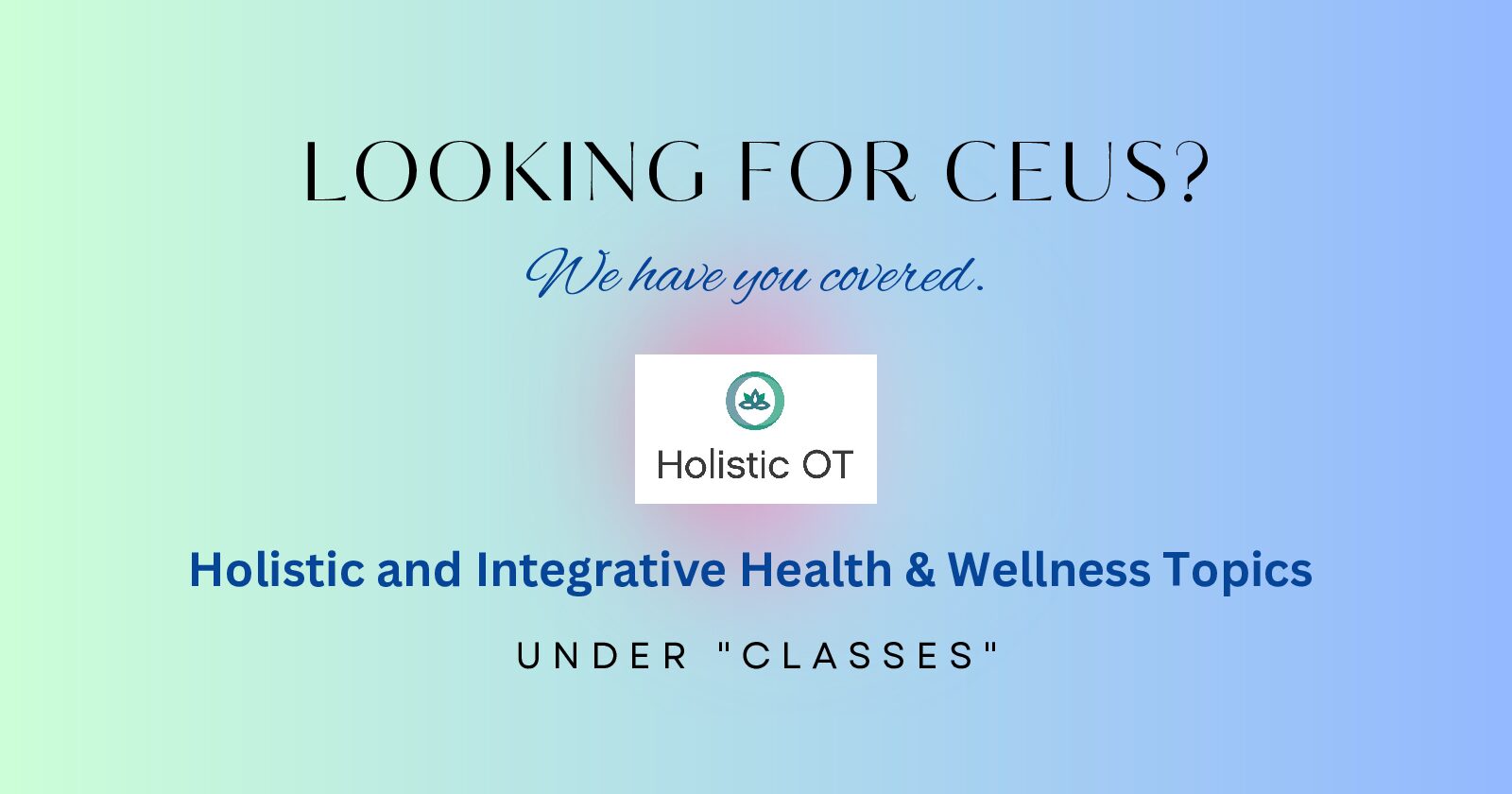 Looking for CEUs?
Become more confident in your skills as a practitioner. 
Are you a health care professional or occupational therapist who would like to understand more about holistic and integrative health, wellness, and prevention? We have an array of courses for you. Many of these courses are self-paced as recorded video classes.
Go to our "Classes" page and visit our drop-down to begin taking class to enhance your abilities. Learn methods that can enhance your client's lives and your own self-care.
Topics include:
Meditation
Mindfulness
Energy Healing
Prevention and Wellness
Spirituality and Belief
Yoga Philosophy
Aromatherapy
Guided Imagery
Acupressure/EFT
Intuitive Development
Business and Private Practice
Coaching
and more
All of our classes provide efficacy-based research and meet criteria as a third party educator. Discounts on classes and coaching with Emmy Vadnais, OTR/L when you become a member of the Holistic OT Community.