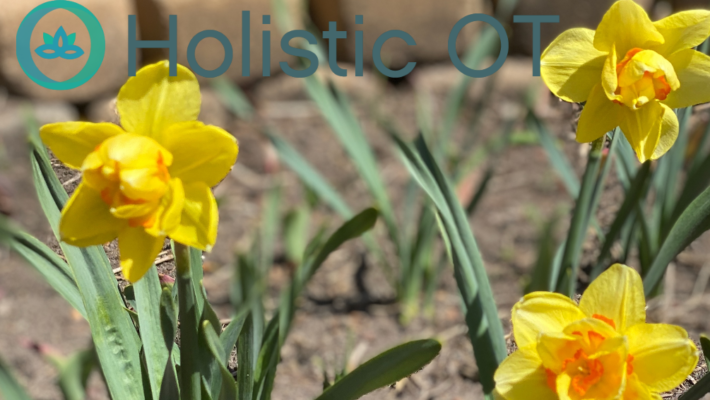 HOT News May 2020
Happy May, Holistic OT Lovers!
I hope you are keeping well and finding creative ways to serve others while taking care of yourself in the midst of all the changes happening in healthcare and the world.
Remember that integrative health approaches–including simple approaches, such as breath work can have positive effects on health and well-being.
I have seen many of you take the opportunity during this time to expand your horizons by taking educational courses and learning new ways to improve your practice, whether employed or in private practice.
The Holistic OT Group Coaching have been well-attended. The next one is on May 12. Register here.
I hope you take advantage of today being the last day to register with the early bird rate for the upcoming OT & Coaching live class (this rate will continue for full members). Learn more and register here.
I will continue to offer a half-off reduced rate for individual coaching and consulting for full Holistic OT Community members if you are seeking guidance for your OT and integrative health practice. Just email me to schedule a time to meet. Become a full member here.
Thank you to all of you who are creating good content about OT and integrative health. I have been re-sharing some of your helpful tips and suggestions on social media, and will continue to do so to highlight the great work of the full members of the Holistic OT Community.
May you stay well, and keep deepening your practices!
With Love,
Emmy Vadnais, OTR/L