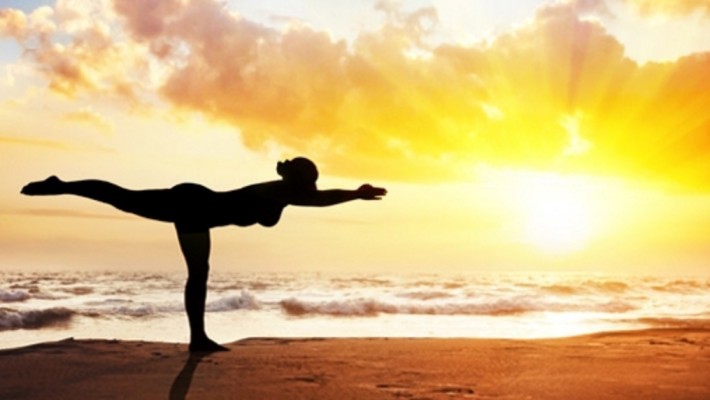 Holistic OT Presentations at AOTA Conference 2016
Will you be presenting information related to Holistic OT at this year's American Occupational Therapy Association 2016 Conference in April? 
We'd love to hear from you! Tell us what you will be presenting or any information you have about presentations. We have compiled a list here on our blog. Please share the information to be presented in the comment section below, post or tag us on social media, or email it to [email protected]. Thank you!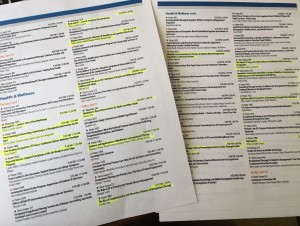 Holistic OT Presentations at AOTA April 2016, a list so far:
April 7, 2016
"Reiki and OT – Level II" 8:30 – 11:30 AM
Rebecca Austill-Clausen, MS, OTR/L
Healthy Habits for Children: How Sleep, Diet, and Exercise Can Improve Health 10:00 AM-11:30 AM
Andrew Persch, Maria Eismann
"Reiki and OT – Level II: Second of Two Workshops" 12:30 – 3:30 PM
Rebecca Austill-Clausen
"From Planning to Harvesting: Gardening as a Therapeutic Intervention for All Ages" 9:30 – 11:30 AM
Tammy Blake, Shannon Fenix, Dawn Leach, Amy Wagenfeld
"Five Healing Occupations: OT From a Traditional Chinese Medicine Paradigm" 9:30 – 11:30 AM
Susan Roberts
"Yoga and Autism: Student Perceptions of the Get Ready to Learn Yoga Program" 9:30 – 11:30 AM
Lauren Milton, Selena Bantel, Marlee Friedman, Lauren Iverson, Elizabeth Kehoe, Kaye Lee Ridings
"Career Choice in OT: Alternatives to Direct Treatment Service" 10:00 – 11:30 AM
Sonia Paquette
"QiGong: Introducing the Ultimate OT Modality to an Inpatient Rehab Unit" 1:00 – 3:00 PM
Regina Sokaler Wolgel, Maggie Meixell, Megan Regan
"Occupational Therapy in the Promotion of Health and Wellbeing for Obese Children and Adults" 2:00 – 3:30 PM
Michael Pizzi
April 8, 2016
"Mindfulness-Based Interventions for Adults and Older Adults" 8:00 – 11:00 AM
Donna Costa
"Evidence and Applications of Mindfulness in Occupational Therapy" 9:00 – 11:00 AM
Mariana D'Amico, Ricardo Carrasco, Gustavo Reinoso, Mirtha Montejo Whaley
"The Rise of Complementary and Alternative Medicine in Occupational Therapy" 12:30 – 2:30 PM
Franklin Stein
"Mindfulness Interventions for Parents of Children with Developmental Disabilities: A Systematic Review" 12:30 – 2:30 PM
Kathleen Kubisiak
"Occupational Therapy's Role in Preventing Recurrent Stroke Through Health Behavior Change" 4:00 – 5:00 PM
Ryan Bailey, Sue Doyle, Valerie Hill
April 9, 2016
"The Impact of Yoga on Activity Patterns of Individuals with Sedentary Occupations" 10:00 – 11:00 AM
Erin Phillips, Calista Crouthamel
"Population-Focused Sustainability: Ecological Validity in Environmental Modification for Full Participation and Wellbeing" 10:00 – 11:00 AM
Patricia Crist, Jessica Dashner, Ingrid Kanics, Lori Reynolds, Kit Sinclair, Amy Wagenfeld, Debra Young
"Exploring Adult Perspectives of Gardening Through Photo Elicitation" 12:15 – 2:15 PM
Allison Clarke, Christopher Bruns, Johan Hallstrom
"Reiki and OT" 12:15 – 2:15 PM
Rebecca Austill-Clausen
"Functional Medicine Coaching Academy" Booth 5244
Patty Campbell, OTR/L
Stop by booth 5244 to talk with one of the founders as well as an Occupational Therapist who is currently in the program, to learn about training in functional medicine principles, functional nutrition, mind-body medicine, psychology of eating, and coaching standards set forth by Harvard Institute of Coaching.  You can also find out more information at Here 
We wish you the best to all of you who are presenting! Thank you for sharing the power of Holistic OT!
To see a full list of AOTA 2016 Conference Presentations go here.