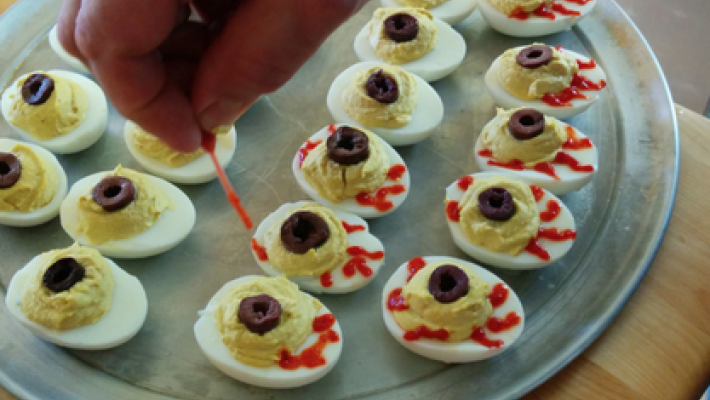 Have a Happy & Healthy Halloween!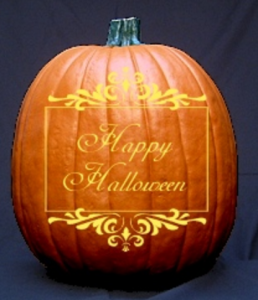 Halloween is one of the most fun holidays! Kids enjoy dressing up in their favorite outfit. Many adults love it, too! Treats and sugar are especially all around this time of year. In fact, Halloween is the second highest grossing commercial holiday after Christmas.
How would you like to have a Happy & Healthy Halloween? What if you could enjoy the holiday being more healthy, with less sugar, while also being good to the environment and planet earth? We have put together a few ideas to help you do that.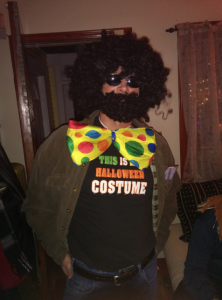 Number one on the list is usually "what are you going to be for Halloween?"

* Consider finding items in your home to make a costume, such as an old prom or bridesmaid dress that can be turned into a fun or scary homecoming queen for adults, or for children athletic clothing could be turned into a fun or scary athlete.

* Instead of buying new make-up, use make-up that you may already have.

* Recycle costumes from years past by sharing with friends or hand-me downs for children.

* Ask your child ahead of time who they would like to become and challenge their creativity by asking them how they could help to make parts for the costume.

* Here are more tips for natural and organic costumes and makeup.
Number 2 for most adults is "What am I going to pass out for Halloween treats?" Here are some suggestions of treats that are all natural with either low sugar, gluten free, environmentally friendly, or fair trade.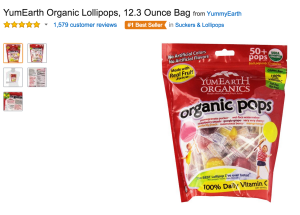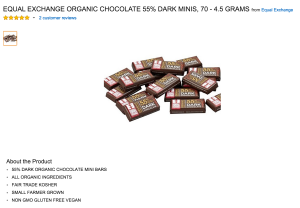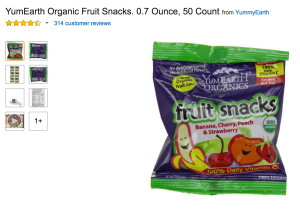 Are you having a Halloween party or spending time with friends, family or coworkers? Here are some fun, natural and more healthy treats!* Carrot witch's fingers with hummus.

* Gluten free pumpkin spider web cookies.

* Deviled egg "eyes" with piped hot sauce.

* Pumpkin with salsa and guacamole dip.

Ditch the Witch is an essential oil blend recommended by Holistic Occupational Therapist, Barbara Berns Morris. Top off the essential oils with a base oil such as fractionated coconout oil to apply as an aromatherapy perfume, place in a diffuser or mix the essential oils in a spray bottle with water to use a room spritzer. Be sure to be safe when using oils.

Holistic Occupational Therapist and Functional Diagnostic Nutrition Practitioner, Tina Gilberti, suggests to make it a refined sugar, dye free Halloween. Try swapping out unhealthy candy with healthier options. Her kids will trick or treat and then swap them out for healthier alternatives. They then head to the toy store for a special toy. She recommends this vegan gluten free no-bake Twix bar recipe.  Another recommendation is to avoid wearing costumes with flexible plastic masks or teeth, because of potential exposure to disrupting chemicals. Avoid using make up on children that is loaded with chemicals – opt for chemical free options.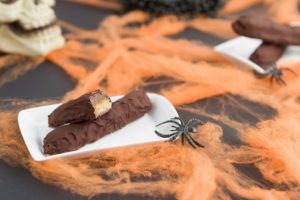 Have a Happy & Healthy Halloween!