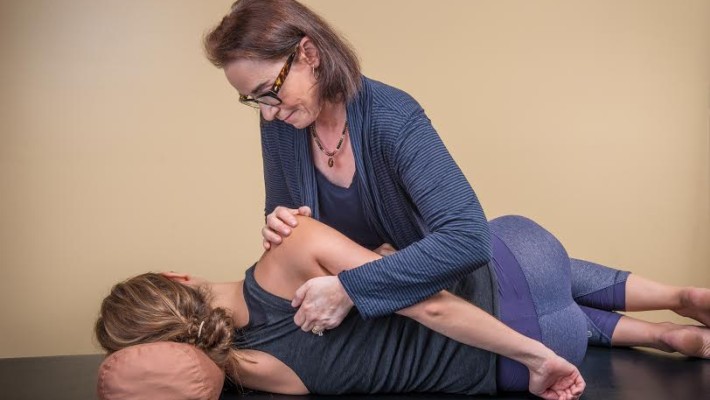 Meet a HOT Practitioner: Ann Marie Turo
Here at HolisticOT.org, we are thankful for our growing online community comprised of holistic practitioners who integrate mind, body, spirit medicine, prevention, and wellness into their holistic OT practice. Join us as we celebrate and feature a holistic occupational therapist in our directory so folks can become better acquainted with what Holistic OT is all about and how it can be helpful for health and healing.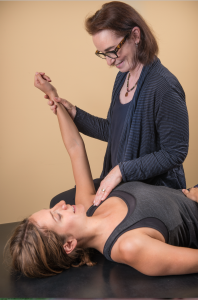 Meet Ann Marie Toro, OTR/L
Ann Marie Turo is a Registered Holistic Occupational Therapist, Yoga and Pilates instructor, Reiki Master, breast cancer survivor, author, and wellness advocate. Ann Marie has been practicing Occupational Therapy for over 35 years and has her own private practice, Integrated Mind & Body, LLC, that offers a cancer rehab program, yoga and Pilates classes, occupational therapy, a wellness education program, as well as onsite acupuncture and massage therapy. Let's get to know her!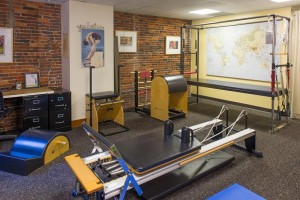 What path led you to become a Holistic OT?
In 1980, I began my career as an OT; at that time we weren't called Holistic OTs. I used movement, art and music therapy when working with my psychiatric patients.
What type of setting do you currently work in?
I opened my private practice in Boston in 2004 called Integrated Mind & Body, LLC. As of two years ago, I have expanded my practice to include a massage therapist and acupuncturist. I also work with cancer patients at the Zakim Center for Integrative Therapies at the Dana Faber Cancer Institute teaching Pilates and yoga to cancer patients.
What holistic healing modalities do you incorporate into your practice?

Pilates (Mat, Reformer, Cadillac and Trapeze, Ladder Barrel, Arc Barrel, Spine Corrector and smaller Pilates equipment), hatha yoga, Reiki, and essential oils.
How do holistic practices uniquely benefit your patients?
Patients are now looking for alternative or complementary therapies in their healing journeys, and they want therapies that they can continue once they finish with their therapies for the maintenance of their health.
Where do you see yourself in ten years?
To continue my journey in educating health professionals and patients in the use of Pilates and yoga as a healing tool.
What is your favorite thing about being an occupational therapist?
Occupational Therapy is such a creative profession. You are the artist!
What advice would you give to OTs looking to bring holistic healing into their own practice?
Once you graduate from OT school, your learning has only just begun. Decide on a direction that you would like to take once you begin that journey. The universe often assists you in that direction once you begin. Be open! Take lots of continuing education courses and give yourself time to practice what you learn. You will need to experience it all so you may share what you have learned with your patients. I was told many years ago, "OT's don't do that!" If I had listened to that statement, I would never be where I am today!
What advice would you give to patients looking for holistic OT services?
Ask other like-minded healing professionals; word of mouth sometimes is the best recommendation.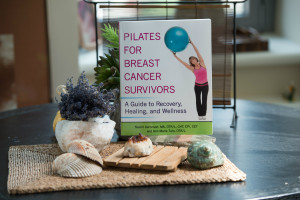 What was an event or "a-ha" moment that affirmed your decision to become a holistic OT?
When I was diagnosed with Breast Cancer for the second time, I found that Pilates, yoga, and Reiki were the modalities I used to heal myself. Since then I have co-authored a book "Pilates for the Breast Cancer Survivor: A guide to Recovery, Healing, and Wellness," and developed an online continuing education course for therapists and fitness professionals called "Return to Life: Breast Cancer Recovery using Pilates through Fitness Learning Systems." I have taught many courses to allied health professionals on this topic. I currently see a variety of patients in my practice; cancer patients (Breast, Colon, Ovarian, Leukemia, Lymphoma), low back issues, chronic medical conditions, joint replacements, muscle skeletal conditions, neurologically impaired, savvy seniors, pre- and post-natal, Osteoporosis, and Osteopenia.
Favorite inspirational quote?
"The doctor of the future will give no medication, but will interest his patients in the care of the human frame, diet, and in the cause and prevention of disease."
—Thomas A. Edison
---
To learn more about Ann Marie Toro's services, check out her website for more information. For Ann Maries's contact information, please visit our holistic services directory.