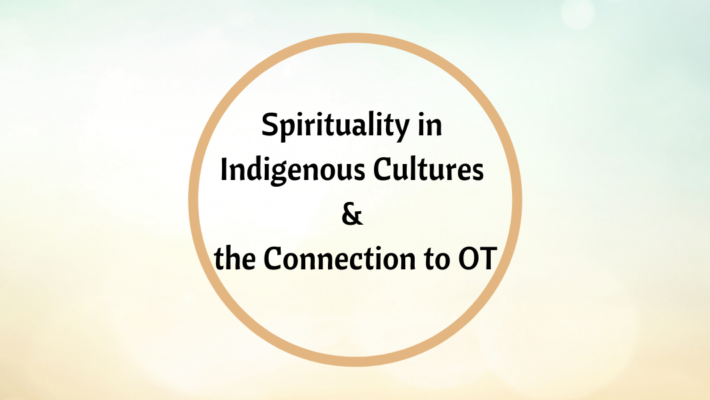 Spirituality in Indigenous Cultures & the Connection to OT
Varleisha D. Gibbs, PhD, OTD, OTR/L will be speaking about Spirituality in Indigenous Cultures & the Connection to OT on Thursday, October 21 during the Pennsylvania Occupational Therapy Association Namaste, Sharing Occupational Support session from 7-8:30 pm EST via Zoom.
Each Namaste meeting includes 2 guided meditations, Varleisha's presentation, discussion including Q and A, and provides 1.5 OT contact hours.
Topic: Spirituality in Indigenous Cultures & the Connection to OT
Registration is through the POTA.org website at the Namaste calendar information.
Description:
In this session we provide an overview of indigenous spirituality consisting of African Traditional practices and those of Native people. We make a connection to such practices and the Occupational Therapy Practice Framework, 4th Edition.  A brief historical overview sets the stage for discussion on the re-emergence and recent popularity of such belief systems. Systems include Ifa, Lucumi, and Santeria to name a few. Lastly, we discuss the connection of science and spirituality. Such content will include an overview of the Dogon people as well as Kemetic principles.
Objectives:
Gain an understanding of the intersection of indigenous spirituality and the Occupational Therapy Practice Framework, 4th edition.
Obtain a general knowledge of indigenous spiritual practices, types, and general concepts.
Analyze the connect of science and indigenous spirituality.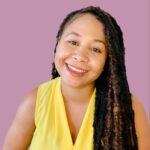 Varleisha D. Gibbs PhD, OTD, OTR/L is the Vice President of Practice Engagement and Capacity Building at AOTA. She previously served as the Scientific Programs Officer at the American OT Foundation. Dr. Gibbs is an occupational therapist, international lecturer, researcher, and author. Her areas of expertise include neuroanatomy, self-regulation strategies across the lifespan, health inequities, and trauma responsive approaches. Dr. Gibbs founded and operated a private therapy firm for over 10 years.
Dr. Gibbs began her career after receiving her baccalaureate degree in Psychology from the University of Delaware. She continued her studies in the field of occupational therapy receiving a Master's of Science degree from Columbia University and a clinical doctorate from Thomas Jefferson university. Dr. Gibbs completed her Ph.D. program in Health Sciences Leadership at Seton Hall University.
As an occupational therapist, Varleisha has a passion for designing strategies to support individuals in their journey to live their most independent and fulfilled lives. In addition to being a licensed occupational therapist, she is an author, renown international speaker, and expert in the areas of the neurological connections for self-regulation, sensory processing, trauma responsive care, and health and wellness.
Disclaimer:
The views, thoughts, and opinions expressed in this presentation belong solely to the author, and not necessarily to the author's employer, organization, committee or other group or individual. Varleisha D. Gibbs PhD, OTR/L is employed by AOTA. This work is independent of her role and not affiliated with AOTA, Inc.