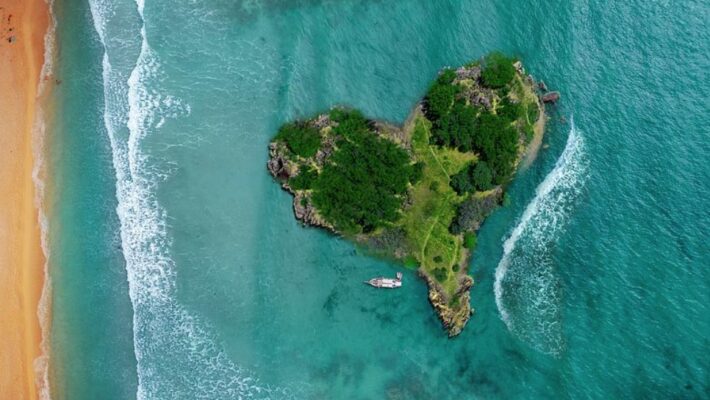 Following My Heart's Intuition for Health and Wellness
By Maria Serbus, OTR/L
My journey back to the heart began in 2016 when I started working with Emmy Vadnais in her professional course on The Power of the Mind in Healing. My goal was to expand my understanding of wellness for my occupational therapy skillset as well as navigate my professional journey forward as an OT. Emmy introduced me to an Open Heart meditation as well as other tools to get in touch with my inner intuition. That experience set me on a path forward to move from a large hospital setting to a small community based rehab clinic. 
In my first year of practice I provided occupational therapy in the pediatric, geriatric, and upper extremity dysfunction populations. But something was missing, and I knew I needed a change to align my work with my heart's intention and OT areas of passion. The year of 2020 was challenging, and a decline in my typical referral sources allowed me to focus my energy into building a holistic OT caseload with a focus on bringing health/wellness to clients with mental health diagnoses, brain injuries, and chronic conditions at ExercisAbilities in Rochester, MN.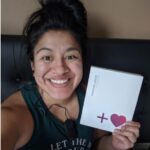 My journey came full circle with the heart at the forefront when I was inspired by a colleague to pursue a HeartMath biofeedback certification at the beginning of the pandemic. The HeartMath Institute has produced an abundance of research supporting that the heart plays a significant role in our emotional experience, and it can be tracked and viewed by studying our heart rate variability (HRV) pattern through a simple ear sensor. The tool itself is unique and portable.
HeartMath technology helps paint a picture for my clients on what stress actually does to their heart patterns and the real positive influence they can have on their own physiology. I am able to educate clients and demonstrate through meditation training how they have the power to shift their own heart pattern into heart coherence. Heart coherence is an energy efficient state when  the heart is working at its highest level of synchronization, even pulling other systems into balance, such as respiration rate and blood pressure. In the few short months of using HeartMath with my clients I am seeing an improvement in follow through with home meditation programs and self-care routines. HeartMath has increased buy-in from clients to make changes to manage their stress, depression, anxiety, etc. that support their ability to successfully complete their occupations or ADLs––activities of daily living.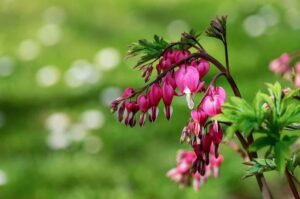 In addition to the clinical applications with my clients, my HeartMath training has reminded me of the importance of my own self-care and that it goes beyond exercise and nutrition; it includes listening to my heart intuition and my energy system. The journey of 2020 has allowed me to refine and modify my own self-care practice at home and at work. It has helped me to develop a set of tools that fills and sustains my cup so that I can continue to serve others. These tools include HeartMath techniques, such as Heart Lock In Technique (See video below), energy balancing, YoungLiving essential oils and chiropractic adjustments, and self expression through creative journaling.  
I have found that when I utilize Quick Coherence technique, I can clear and release a minor stressor more quickly before I let it build up into a big stressor. Through Emmy's The Power of the Mind in Healing professional course, I began to realize I can tap into my own inner intuition and visualizing that inner guidance (mine is Yoda from Star Wars) has helped me navigate difficult life decisions and allowed me to choose the option that most matches my heart's intention by meditating on it and trusting myself. I have also found the static and weight of every day stressors can create interference with connecting and balancing myself. Thus, I've become more aware of my chakras and often times try to utilize self methods I learned through my mentors to clear my throat or solar plexus chakra or sign up for a yoga class to get my energy moving. I feel more intuitively connected to my emotional health this year more than ever, thanks to the accumulation of my own inner healing path that all began when I found Emmy Vadnais' Holistic Healing practice to guide my way.
If you're looking for a tool to support your own self care practices, as well as elevate your holistic OT services, I highly recommend HeartMath, Emmy's Holistic healing courses, and her new book: Intuitive Development: How to Trust Your Inner Knowing for Guidance with Relationships, Health, and Spirituality. Whatever resources you utilize, may you find tools to support your own self-care with mind-body practices this Heart month to show yourself some love!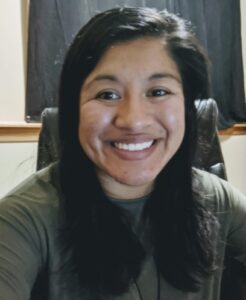 Maria Serbus, OTR/L practices OT at a community based clinic in Rochester, MN, ExercisAbilities. Her passion areas include emotional health training and cognitive rehabilitation as she treats clients with a holistic approach to help them regain or reach full functioning in mind and body. She's attended further training in the areas of relaxation/meditation and cognitive training to help clients' maintain mental sharpness and brain health. She is a certified anxiety management specialist and a certified HeartMath biofeedback therapist. She also works with the University of MN-OT doctoral program as a teaching specialist and oversees student fieldwork experiences for older adults. Maria opened her private practice in April 2021. Learn more at www.grounded-evolution.com.