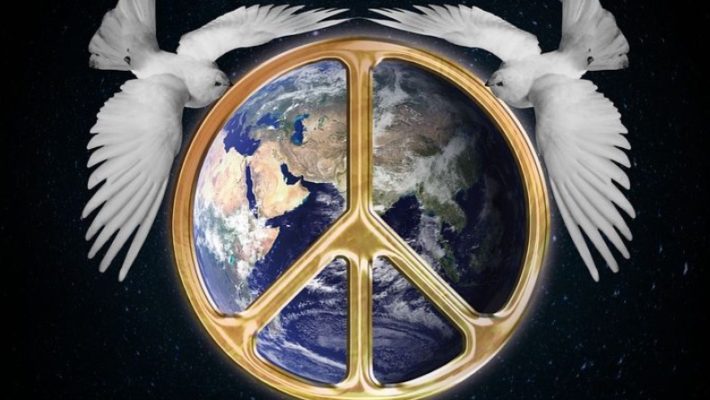 Every Day is Earth Day
Happy Earth Day!
Earth Day is every day. It began in 1970 in response to an oil spill in 1969. We are still advocating for the earth and all of its inhabitants, including us!
"Humans aren't the only species on earth, we just act like it." – Unknown
There are many steps we take to support the continuation of healthy life and the health of our planet. We are focusing on one area where we can make positive change, simply everyday – lowering the use of plastics and reducing plastic waste on a daily basis.
Here are some simple tips that you can implement to make "Every day earth day":
Bag drying tree. If you use baggies, wash and reuse them. Don't buy plastic bags, but they may come into your home from friends. Consider washing bags to recycle them and avoid getting in landfills or waterways.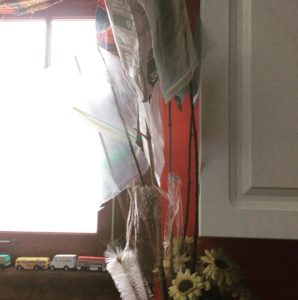 2. Snack container to use for yourself or when out with a little one! It is a tiffin.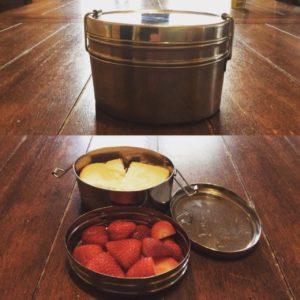 3. Kids or adults can take to these to school or work. Stainless steel container, reusable "baggie", or a bento box. These are all for cold lunches and snacks!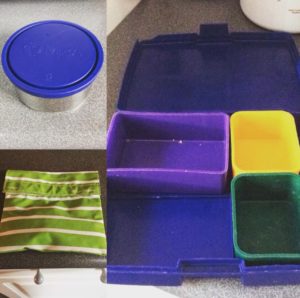 4. Use stainless steel containers. These were reused from the Goodwill.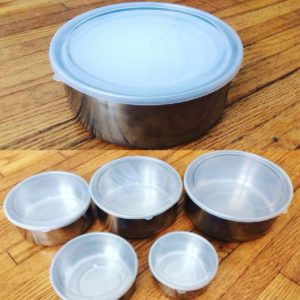 5. Pyrex bowls with venting lids. Often seen at Goodwill, too. (Reuse is the most sustainable choice!)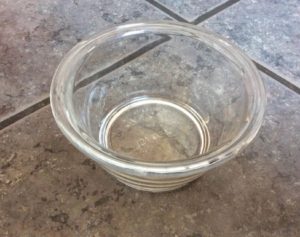 6. Use refillable water bottles and coffee cups like this stainless steal one with "I Heart Holistic OT."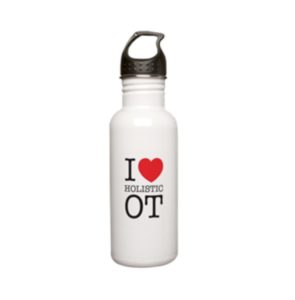 7. Use canning jars in the fridge, for freezing, or carrying your favorite beverage.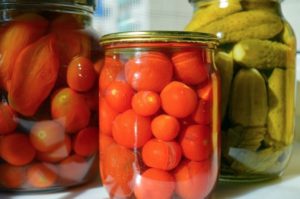 8. Cloth napkins. They can feel soft on the skin! Use one to wrap your fruit in (apple, pear…) in the lunchbox or find a fun print for your next lunch or dinner party.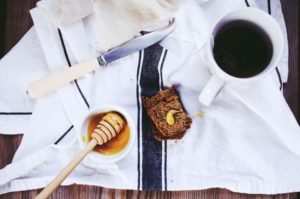 9. Use parchment paper to wrap food items.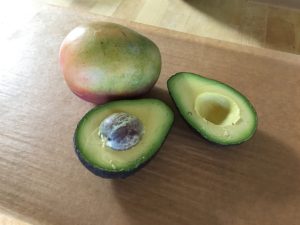 10. Reusable tote. Next time you go to the grocery store bring your tote to carry your groceries home. This one and more are from CafePress.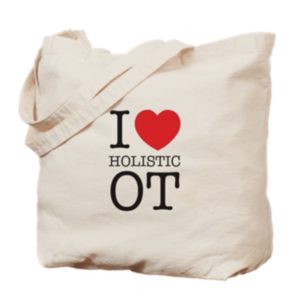 "Corporations need to stop selling/using so much plastic. We need to stop buying it. If we stop buying it, their profits decrease. They will be forced to produce environmentally friendly products to stay in business. We can do this!" – Sandy Witwer
What are you doing to be more environmentally friendly and help our planet and its inhabitants heal and stay well? Tell us in the comments below. Thank you for helping all of us!
A special thank you to the inspiring environmental advocates from St. Paul, Minnesota who lovingly contributed to this article: Erin Pryor Pavlica, Kate Gray, and Sandy Witwer. We are grateful for your invaluable input!