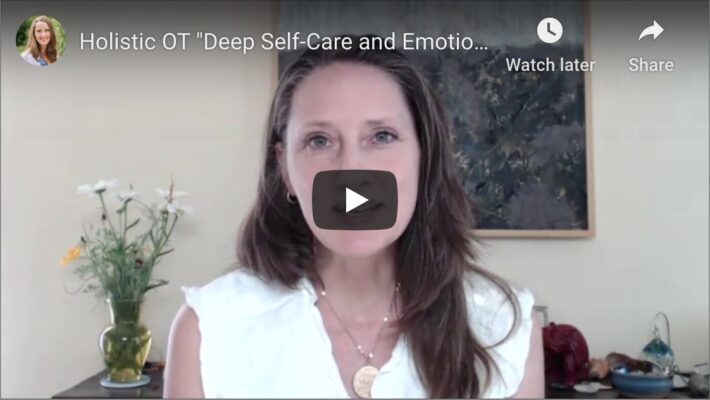 Deep Self-Care and Emotional Security
Each month, new info is posted in the Holistic OT Community for full members on the Members page. New content is created just for you with tips, suggestions, and discounted classes about OT with complementary and integrative health.
July 2020 Video: "Deep Self-Care and Emotional Security"
Emmy Vadnais, OTR/L explores ways you can deepen your self-care and emotional security during times of uncertainty. She helps you listen to your own inner knowing–your intuition. She encourages you to keep your well full so you can serve others. Here's the 2-minute intro video. Become a full member to listen to the full 17 minute video.