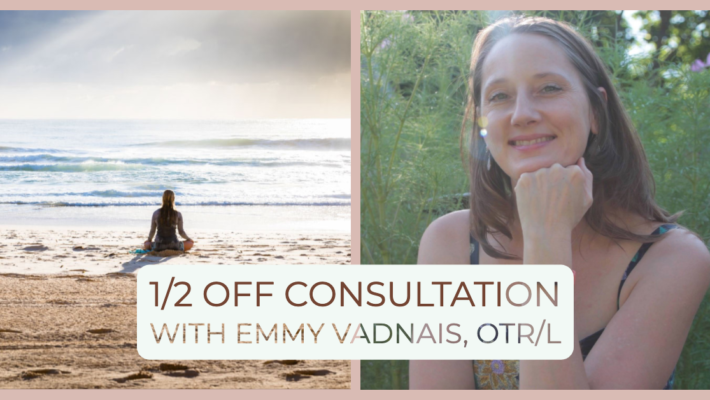 Consultation Sessions with Emmy 1/2 Off in January
Are you an occupational therapist who would like individual support combining complementary and integrative health into your OT practice?
I am offering 1/2 off consultation sessions via the telephone for full members of the Holistic OT Community as a new year's gift to you – $75.
Please email me at [email protected] to schedule your session. I look forward to hearing from you!
Are you a new full member? Check out all of the free and reduced tips, education, and classes on the members only page.