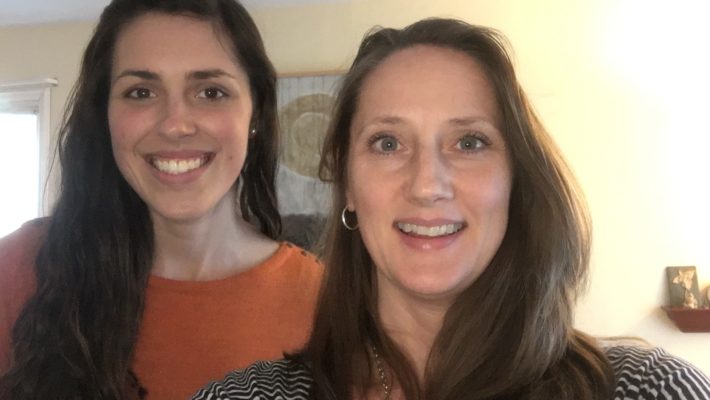 OT Fieldwork Student Shares Her Experience in an Integrative Health Setting
By Carisa Hillman, OTS
This is the first of three blog posts in a series where Carisa chronicled her fieldwork experiences in an OT and Complementary and Integrative Health setting with Emmy Vadnais, OTR/L.
Read:
Blog Post 2
Blog Post 3
Hello Holistic OT community! My name is Carisa Hillman and I am an OT student completing my level ll Fieldwork who has taken an interest in complementary and integrative health within the OT realm. In the following piece, I will provide an overview of what I have learned over the last 4 weeks. In the upcoming months, I will go more in depth into the approaches that I am using more frequently and share more about my experiences with my fieldwork supervisor, Emmy Vadnais, OTR/L.
Looking back at the course of this month, I have been exposed to a wide variety of emerging approaches among the Occupational Therapy community. Some of these approaches include, but are not limited to: meditation, guided imagery, QiGong energy healing/energy meditation, progressive relaxation, mindfulness, Emotional Freedom Technique, acupressure, aromatherapy and myofascial release. To some extent these approaches are used, but at this time they are not seen in full throughout the scope of occupational therapy.
Before coming to this clinical rotation, I had some knowledge of meditation, massage, and myofascial release from my mom's job as a massage therapist, but many of the concepts were very new to me. Many of which I have not had the opportunity to see being used in the clinical setting. However, in the last month I have had the opportunity to observe client sessions, read articles, research, and participate in continuing education courses that teach therapists how to use these techniques with their patients to support their occupations.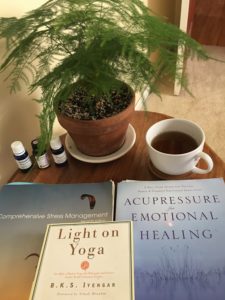 Following these learning experiences, I have had the opportunity to apply techniques including: aromatherapy, acupressure, and progressive relaxation within my own work environment. Currently I work part-time at a memory care home with an individual who has later stage Dementia and experiences a great deal of anxiety.  Since I started using these techniques with this individual, their anxiety levels throughout my shifts have decreased significantly.
These opportunities have encouraged me to put my OT cap on and think of how each approach could be implemented into the traditional OT setting (i.e. treatment sessions, billing, etc). It has also encouraged me to "practice what I preach" and use techniques such as aromatherapy and meditation/relaxation within my own self care management. These various forms of application have been very beneficial in expanding my overall level of knowledge, and will only increase with more time and practice.
Within this experience I have also been able to apply my knowledge from previous courses and experiences to my interactions with patients. For instance, identifying which assessments would most commonly be used within a facility for a person with the barriers and condition(s) being presented to me.
Another concept I feel that I have been learning and growing in is collaborating with my clients in a way that clearly identifies their wants, needs, and willingness to participate in various treatment approaches. My personality has a tendency to guide more than I should at times, and this experience within Emmy's practice has helped me see the importance of collaborating more with each patient in order to keep our treatments more client-centered. This is important, because it allows them and encourages them to find their own answers and methods that work best for them within therapy. The collaborative method helps with carry-over and increases the quality of participation within a therapy session which I have seen to be very beneficial. I have also had the opportunity to see how these approaches can be used to promote improvement in occupational performance with the clients that we see.
Although we are working our way into implementing these approaches into the broader scope of practice, there is still a great deal left for us as health care professionals to learn, which is why I am so grateful to have this experience to be exposed to the various approaches and modalities that Emmy uses within her practice on a regular basis to assist with health, wellness, and prevention. If there are any areas that you would particularly like to hear about feel free to comment below on the website, otherwise stay tuned for more information as I make my journey through the upcoming learning months.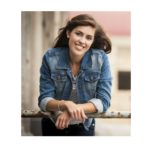 Carisa Hillman is a Master's of Occupational Therapy student who will be graduating December 2016 from St. Catherine University in St. Paul, MN. Carisa has a strong background with fitness and nutrition. She has also worked within a wide variety of health care settings throughout her academic career. Following her 12 weeks working with with Emmy Vadnais, OTR/L Carisa plans to continue learning about complementary and integrative health, wellness and prevention approaches as she hopes to apply them in her future practice.