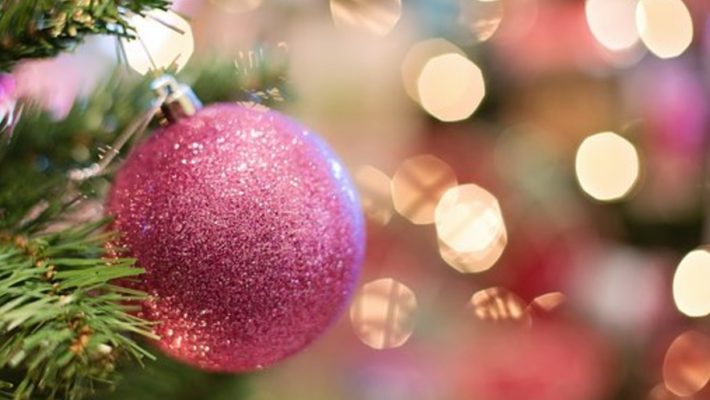 Holiday Stress: OT and Integrative Health Approaches Can Help You Cope
By Carisa Hillman, OTS
This is the second of three blog posts in a series where Carisa chronicled her fieldwork experiences in an OT and Complementary and Integrative Health setting with Emmy Vadnais, OTR/L.
Read:
Blog Post 1
Blog Post 3
To those of you who don't know me, my name is Carisa and I am a Level ll Occupational Therapy fieldwork student who has been working with Emmy Vadnais, OTR/L for the last 10 weeks. I will be graduating with my Master's degree this December and have been preparing myself for the professional world. As part of my Level ll Fieldwork experience with Emmy, I have been working on creating monthly articles that touch on the approaches I have learned throughout my experience.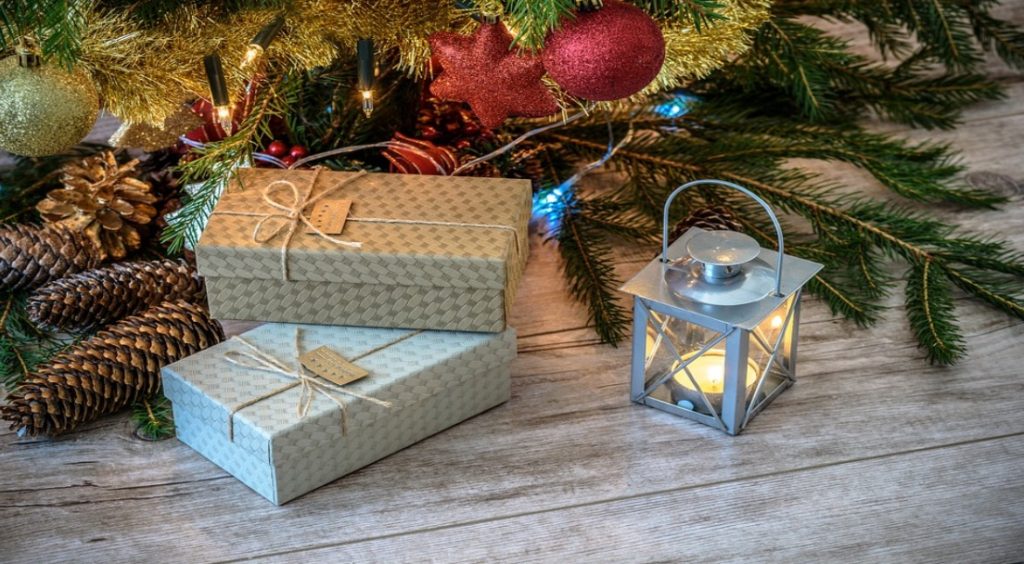 As the November month has come to an end and the holiday season begins, many of us have already begun decorating, attending or hosting family get togethers, buying gifts, meal preparation and the dreaded holiday travel (yuck). Now don't get me wrong, some people find pure pleasure in this time of year (taking the good with the bad), but this time of year got me thinking…what about those people who really struggle with this time of the year with increased stress – those individuals who experience chronic pain, stress, anxiety, or depression/seasonal depression that makes it difficult to fully participate in the holiday festivities?
There are techniques we, as healthcare professionals, can use to help ease the impact of those conditions for our clients. Some of the most commonly discussed techniques used may include: energy conservation/work simplification such as sitting while chopping vegetables, activity tolerance, and strengthening to increase one's ability to participate in active holiday activities including decorating, cooking, and travel. While these approaches are very helpful, for this article I will focus on a few of the complementary and integrative approaches I have learned throughout the recent months, that can be used to help ease the symptoms our clients experience during the holidays. Note: these approaches can be used during other times of the year, with a variety of conditions/symptoms, and can be more effective when coupled with one or more approaches.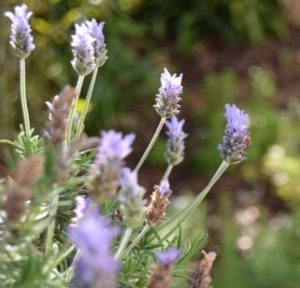 Aromatherapy: When used safely and appropriately, essential oils/Aromatherapy can be an effective way to aid a person in coping with a variety of symptoms including: pain, stress/anxiety, and fatigue. For example, if an individual experiences high anxiety with family get togethers and interacting in large groups, using a calming essential oil in the air such as lavender, orange, vanilla, peppermint, or geranium may help ease the stress/anxiety. Over the last 10 weeks working with Emmy, I have used essential oils personally to ease feelings of stress (my favorite is Geranium). We have also been able to educate one of our clients on the use of essential oils and has had positive outcomes with their ability to cope with stress thus far.
To learn more about aromatherapy, this article provides insight into the uses, precautions, and benefits.
Emotional Freedom Technique (EFT): This technique is a helpful tool that someone can use to help process thoughts and bring insight into feelings they are experiencing. Emmy and I have used EFT with a number of clients over the last 10 weeks for a variety of reasons. In my time using this technique, I have seen it help ease feelings of sadness, stress/anxiety, and pain as it allows a person to observe their thoughts and feelings as they recite a phrase or thought through a series referred to as "recipes." Relating this back to the holidays, this may be a helpful tool in assisting a person with feelings of sadness surrounding the holidays or with a person who feels easily overwhelmed by organizing a family gathering or being able to feel less stress when engaging with family at gatherings.
For more on EFT, refer to this article.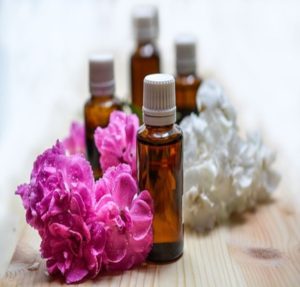 Relaxation, Guided Imagery, Meditation and Mindfulness: Now you may be noticing a common theme among the symptoms I have noted as examples, but when I think of a population that may benefit most from these techniques during the holidays, it's those who experience stress and anxiety to an extent that it inhibits their ability to enjoy the holidays.
With progressive relaxation, an individual is encouraged to initially focus on their breathing and slowly relax or attend to (scan or observe) each part of their body. Once their body feels more relaxed they are better able to channel their imagination and work into guided imagery which can be used to help solve a problem, fear, feeling, etc. This may be effective for someone who has difficulty with large crowds, but would like to be present for a family get together, or would like to participate in a holiday related outing.
Lastly, with mindfulness, a person is encouraged to focus on their breathing; when thoughts, feelings, emotions, or body sensations come up, the person can notice them and let them pass by without judging their experiences, and observe themselves with compassion. These meditation and reflection techniques can facilitate critical thinking, relaxation, and provide an environment where a person can feel more safe with their thoughts; which ultimately serve as a means to problem solve and overcome barriers in a person's life. 
To learn more about the relaxation response go here. To learn more about guided imagery go here. To learn more about meditation and mindfulness go here.
Meal Planning and Healthy Nutrition: Occupational Therapists can assist people with healthy and nutritious meal planning. However, we do consult with the physician, dietician, and nutritionist.
Learning about healthy foods and proper portioning of food, can be very effective in assisting with weight management and/or one's own personal understanding of food. For the average person, eating well and understanding diets can be a constant learning experience, but over the holidays this can be even more of a challenge. With all the decadent treats and foods, a person who has goals to stay healthy throughout the year, proper education on how to stick with their goals may help reduce additional stress or feelings of helplessness or the time of year.
In the recent months, Emmy and I have had the opportunity to work with one of our clients on weight management. During our sessions, we have educated on the importance of monitoring food consumption and eating foods with nutritional value. Since we began working with our client, they have reported feeling better in their body, experience less stress/anxiety, and reports improved energy and mood. As a client is more educated on how to keep a balance with food, they will be more independent and confident in their weight management journey, which will ideally help them stay happier and healthier in the long run.
To learn more about proper nutrition for health, prevention, and reversal of disease go here.
As mentioned before, there are many approaches that can be used with our clients (regardless of the time of year). However, complementary and integrative approaches listed above were just a handful of techniques that I have used with my clients during my Fieldwork experience and felt could be applied to this time of the year. Feel free to comment on your thoughts regarding this article; your suggestions are always welcome!
Stay tuned for my next Fieldwork article; coming in mid December. Until then I wish you a happy start to the holiday season. May you continue to find new and creative ways to work with your clients as well as find ways to incorporate them into your own self care routines; as this is one of the many joys of our professions.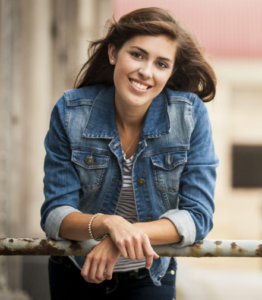 Carisa Hillman is a Master's of Occupational Therapy student who will be graduating December 2016 from St. Catherine University in St. Paul, MN. Carisa has a strong background with fitness and nutrition. She has also worked within a wide variety of health care settings throughout her academic career. Following her 12 weeks working with with Emmy Vadnais, OTR/L Carisa plans to continue learning about complementary and integrative health, wellness and prevention approaches as she hopes to apply them in her future practice.