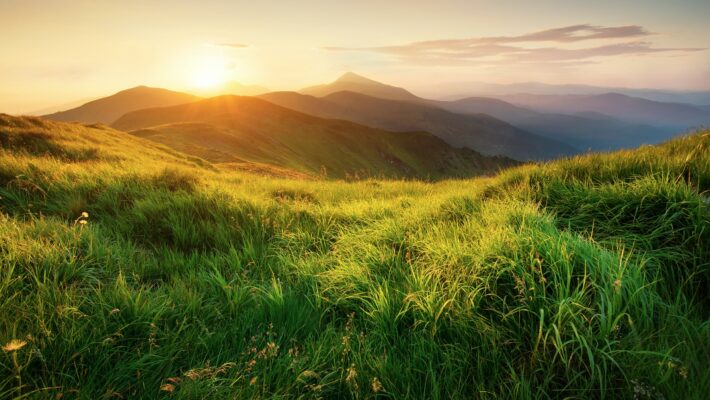 Nature Through An Occupational Lens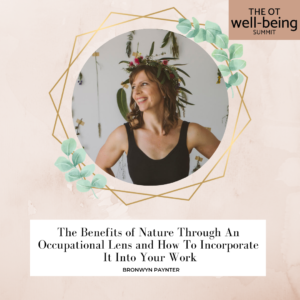 The OT Well-Being Summit is in full swing! 12 hours+ of CEU, self-paced with fabulous interviews.
Hear from speakers on topics, such as "The Benefits of Nature Through an Occupational Therapy Lens and How to Incorporate it into Your Work" with Bronwyn Paynter, O
ccupational Therapist
.
Full members of the Holistic OT Community receive 20% off with code on members page at HolisticOT.org.
Become a member here. 
Bronwyn is an Occupational Therapist, Forest & Nature Therapy Guide & Mentor, Permaculture Designer and Speaker. 
"I help occupational therapists internationally create nature-based programs, services and businesses using The NatureOT Method, from my nature connected home in South Australia. I have worked as an occupational therapist since 1993, predominantly in the employment sector with the 'well population' creating healthy, safe and engaging work through managing work health safety, workplace injury and employee wellbeing programs. I am a health professional who has never worked in the health/illness system!

Fuelled by a desire to spend more time outside, and a search for a greater sense of purpose and meaning, I studied Permaculture Design and Forest & Nature Therapy guiding. I combine these practices with wellbeing focused occupational therapy in an approach to program design that supports the wellbeing of therapists, communities AND the planet.

I am passionate about creating a community of practice for nature loving OTs to 'find their tribe' and nurture an international on-line community of over 1,700 OTs from all over the planet in the 'Nature OTs – connect and grow' group. I am dedicated to helping OTs create personally and financially viable ways to partner with nature in their businesses and I'm growing a niche community of OT business owners in the 'NatureOT Entrepreneurs' group."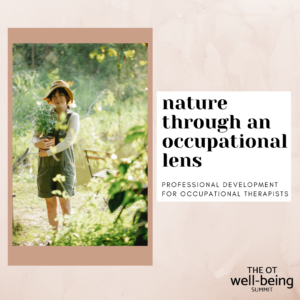 You will learn: 
Describe the different ways to work in nature in a 1:1 setting, group setting and with organisations

 

Describe the benefits of nature through an occupational lens

 

Describe how to create therapeutic healing spaces that foster restoration

 

Describe a useful outcome measure for when working in nature

 

Describe how to bring elements of nature inside