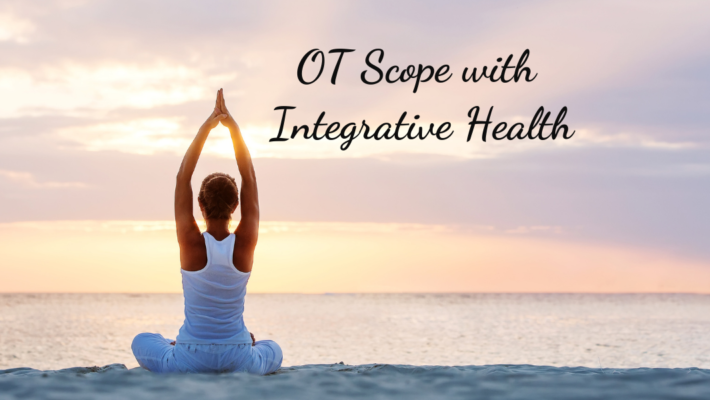 OT Scope with Integrative Health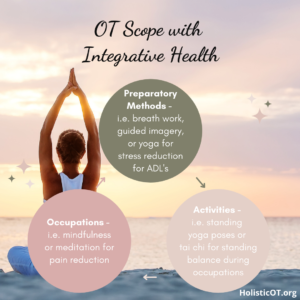 Occupational Therapy is a holistic profession that blends well with integrative health approaches. Some examples of OT and integrative health include:
1. Preparatory Methods – i.e. breath work, guided imagery, or yoga for stress reduction for ADL's
2. Occupations – i.e. mindfulness or meditation for pain reduction
3. Activities – i.e. standing yoga poses or tai chi for standing balance during occupations
Many integrative health approaches can be used interchangeably as occupations, preparatory methods, and activities to help clients reach their goals. Integrative health can support achievement with goals and successful participation in occupations.
Source: OT with Complementary Health Approaches and Integrative Health class
American Occupational Therapy Association – AOTA
written by Emmy Vadnais, OTR/L
Access course here.