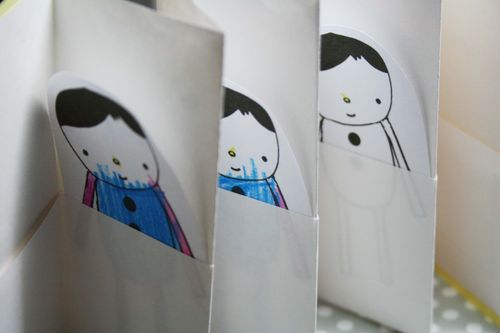 Meet a HOT Practitioner: Cara Koscinski
HolisticOT.org is made up of a community of occupational therapists that incorporate complementary and integrative healthcare into their practice. In our Meet a HOT (Holistic OT) Community Practitioner series, we learn about how our members integrate mind, body, spirit medicine, prevention, and wellness into their practice. Join us as we learn more about this Holistic OT practitioner!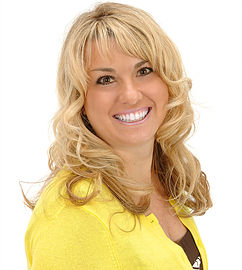 Meet Cara Koscinski, OTR/L
You may recognize Cara Koscinski, OTR/L as The Pocket Occupational Therapist. Cara is a pediatric occupational therapist, speaker, author and advocate for children with special needs as well as their caregivers. Her work comes in many forms including pocketbooks, audio, news articles, public speaking events, and even television guest appearances.
Her unique perspective is due, in part, to her own personal experience as a mother of two boys diagnosed with Autism. She takes her personal and professional experiences and provides a unique and valuable approach to pediatric occupational therapy. In her own words, "by forming a partnership with the caregiver, goals for therapy can be met faster and while everyone is having fun!" Cara incorporates complementary and integrative health practices like yoga, mindfulness, aromatherapy, and more into her practice. We are so lucky to have her in our community!
How long you have been an OT?
I graduated with my Master of Occupational Therapy (MOT) degree in 1997. When you love your job, the time flies by! It doesn't seem like it's been over twenty years.
What setting do you work in?
I started my career in adult rehabilitation and moved to hand therapy. After my first child was diagnosed with autism, I went to every CEU course on sensory, behavior, autism, and pediatric OT. There was no other option than to do all I could to help my own child. Soon after, my second son was also diagnosed with autism. After attending therapy several times weekly along with years of behavior and cognitive therapy, I learned so much and knew I had to share my knowledge with other therapists and parents. For the last seventeen years, my focus has been in pediatrics: writing books, speaking, and educating others. It's amazing because my entire life is about autism… both at home and during work! I simply love it.
At what point did you incorporate complementary and integrative health into your OT practice?
Like many children with special needs, my sons were bullied. It greatly affected the entire family. Additionally, the stress of raising two children with special needs grew. As a family, we attended years of cognitive therapy. There had to be something more to help improve the anxiety and stress that permeated our home. I also have systemic lupus and my health and body suffered as well. A local clinic offered a yoga and mindfulness summer program and my kids loved it! They saw immediate improvements in body and soul. Of course, my curiosity grew, and I soon became a trauma informed practitioner. I obtained my certification in children's yoga teaching and started practicing meditation and mindfulness. Adding aromatherapy and essential oils made a drastic change in our family and environment. Now, I delight in teaching mindfulness, aromatherapy, and yoga strategies to other therapists and caregivers across the United States. Working with the whole body improves cognition, decreases anxiety, and improves the strength of muscles for improved coordination and function.
What complementary and integrative health approaches do you use in your practice?
My sister is a music therapist and together, we created CDs for children who are afraid of loud noises. We use rhythm and calming music in our program. I teach breathing and mindfulness during my conferences and discuss them in my books. Some of my most popular blog posts are those that incorporate holistic treatment into traditional occupational therapy. Aromatherapy, yoga, breath work, mindfulness and meditation are among my current regime of treatment strategies. My fifth book is due out this summer and includes yoga and mindfulness. It's geared toward OT clinicians, so I'm hoping it benefits their clients and peaks their interests in holistic treatments. Guided imagery is my newest venture. I feel it gives a person control of their emotional state. When we can help someone with self-control, relaxation, anxiety, and connection to their spirituality, they often have improved satisfaction and confidence to complete daily life tasks.
How do complementary and integrative health approaches uniquely benefit your clients?
Many children with sensory and motor processing disorders lack core body strength. Yoga poses drastically improve strength and sensory in the form of vestibular and proprioceptive input. Our children's entire body—even their ability to think and learn—is improved through movement activities. It's amazing and truly life-changing. Those with trauma or who exist in a panic mode tend to have shallow breathing habits. They get into a vicious cycle of worry and stress. We know it's true that the brain needs oxygen and that stress physically changes their brain. Various fun breathing activities—while using scent to stimulate or calm—combined with built-in sensory, mindfulness, and breathing activities peppered throughout the day truly improve their stress and anxiety levels. This is true even for smaller children.
What advice can you offer to occupational therapists looking to incorporate complementary and integrative health into their practice?
Don't let anyone stop you from living your dreams! It's critical to keep within your scope of practice. As occupational therapists, we are uniquely positioned to work with body and mind. When we feel better, we can perform our daily life tasks in a more efficient way. Energy conservation and prevention are critical to consider when we talk about chronic stress and disease. We have used energy conservation traditionally with physical conditions such as chronic obstructive pulmonary disease and rheumatoid arthritis, and now we're shifting toward understanding these principles in mental health and other cognitive disorders. It's important to have a strong foundation in OT and to understand the pyramid of learning. Our body needs to function optimally before we are able to reach higher brain skills such as learning.
Please describe a moment or situation that affirmed your decision to practice OT with complementary and integrative health.
One day my son experienced sensory overload. He broke down and developed significant negative behaviors which caused a meltdown. When he went to his calm-down area, I found him using his elevator breathing and warrior pose to regain 'strength' and control. It was life-changing for me to see that he chose activities to calm himself versus using aggression as he had done in the past!
What do you see in the future for OT with complementary and integrative health and the Holistic OT community?
I know it will grow and grow. Our society has increased expectations of our children and our own productivity. The prevalence of electronic devices also contributes to less exercise and outdoor play. Furthermore, health care is changing and patients are now paying more for their own care. They are making more informed decisions and seeking well-rounded and whole-body wellness. The advances in research are showing how important it is to consider taking care of brain and body for the best outcomes. Learning how to lower stress hormones, improve relaxation, and control our emotions all make us feel better, and that's a great outcome!
What is your favorite thing about being a full member of the Holistic OT Community?
Being a member of the Holistic OT Community has given me a great deal of support in my practice. Knowing how others incorporate holistic techniques into the clinic helps me not to feel isolated. Social media and the Internet have allowed me to share ideas and gain support from others doing similar things across the world.
Do you have a favorite inspirational quote or story that you would like to share?
In the midst of movement and chaos, keep stillness inside of you.
—Deepak Chopra
---
To learn more about Cara Koscinski's services, please visit her website. To view her contact information, please visit our holistic services directory.