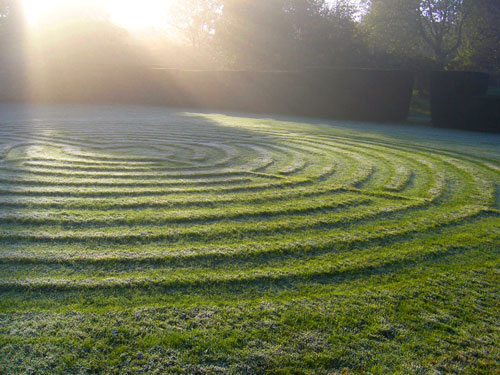 Meet a HOT Practitioner
Here at HolisticOT.org, we are thankful for our growing online community of Holistic Occupational Therapists who integrate mind, body, spirit medicine, prevention, and wellness into their OT practice.
Every month this summer, we are shedding light on HOT (Holistic OT) practitioners from our directory so folks can become better acquainted with what Holistic OT is all about and how it can be helpful for health and healing.
Meet Patty Heatherly, OTR/L, CPC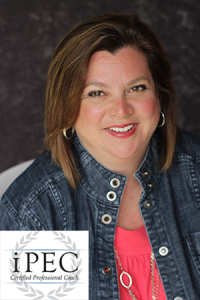 Patty is a Holistic Occupational Therapist who lives and works in Illinois. In addition to working many years in behavioral health at an Advocate Healthcare Hospital, Patty is a certified life coach with her own private practice, Journey 2 Wellness. Patty specializes in walking labyrinths as a healing modality. Let's get to know her!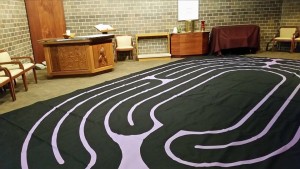 How long have you been an OT?
I have been an OT for thirty years. I work in behavioral and mental health services at Advocate Healthcare for 28 years.  Advocate Healthcare is the largest healthcare system in Illinois, and they have multiple hospitals around the Chicago land area.  I also am a wellness life coach for about five years now.
What holistic practices do you incorporate into your practice?
I like to take the mind, body, spirit approach to healing including walking labyrinths, mindfulness techniques, breathing exercises, and creative expression experiences including art, interactive games, CBT (cognitive behavioral therapy) that helps clients change negative, dis-empowering thoughts to more empowering, positive ones. I also incorporate daily activity practices to teach people how to reconnect to themselves and live *wholeheartFully* from the inside out.
Can you talk a little more about labyrinths as a healing modality?
Labyrinths have been around for centuries and are found in all cultures, I first experienced labyrinths at a workshop in 2009 and became very passionate about them. Now we have an indoor canvas walking labyrinth in the hospital chapel where I work for staff, family and patients.  Labyrinths are a great healing tool because unlike a maze which is designed to confuse and provide multiple choices a labyrinth is one unicursal path that leads to the center and then back out again where the entrance  now becomes the exit.
The labyrinth allows one to slow down and be present in the moment and provides a safe place to let go of tensions and stress from daily life. There is no wrong or right way to walk a labyrinth—you can follow the path in front of you being mindful of the journey. Some like to use the labyrinth following the "3 R's"—releasing, receiving, and reflecting—from Lauren Artress (a pioneer for bringing back the labyrinth to mainstream). Releasing on the way in toward the center of the labyrinth, receiving in the center and reflecting upon your return out of the labyrinth. I have noticed positive insights and transformations for many while using the labyrinth. It is considered a metaphor for the journey we take in life and can be a mirror of what is happening in our lives. It is a place to say a prayer, ask a question, or just calm the "monkey mind." For some who have difficulty sitting and meditating, walking a labyrinth can help with reconnecting to your inner self as you focus on the path your mind naturally relaxes. To learn more information about the "Labyrinth Effect," check out labyrinths & life coaching or the labyrinth society.
What got you interested in Holistic OT?
The foundations of occupational therapy treat the "whole" person and look at activities of daily living or ADL's. I noticed that when one area of daily life is affected it causes an imbalance in other areas as well. Having training in OT with a holistic focus just seemed very natural to me. It is like when you go to the doctor for a broken arm—there is still a feeling about that experience that needs to be expressed, and it is important to be able to talk about it. Helping clients look within and figure out what is at the root cause or core of the imbalance is important for self-healing. When I was an OT student working in rehab, I noticed that patients needed guidance in talking about their feelings that arose while dealing with their disability.
How do your holistic practices uniquely benefit your patients?
My holistic services give patients a unique opportunity to go within and see what is blocking and holding them back from living full and happy lives. I use various healing modalities that focus on getting people out of their head and into the present moment through "wholeheartFully" living in order for them to live free from emotional and physical pain. Holistic OT and life coaching provides a unique experience to create specific daily practices for my patients wellbeing.
---
To learn more about Patty Heatherly's services, check out her website for more information. For Patty's contact information, please visit our holistic services directory.