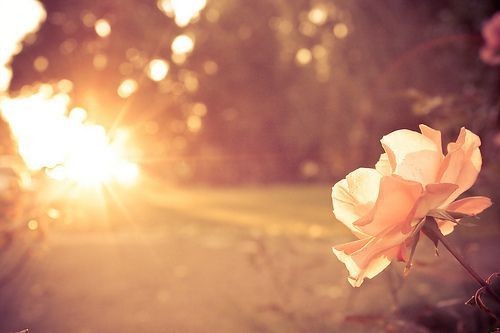 Meet a HOT Practitioner
Here at HolisticOT.org, we are thankful for our growing online community of Holistic Occupational Therapists who integrate mind, body, spirit medicine, prevention, and wellness into their OT practice.
Every month this summer, we are shedding light on HOT (Holistic OT) practitioners from our directory so folks can become better acquainted with what Holistic OT is all about and how it can be helpful for health and healing.
Meet Diana Robinson, OTR/L, CLT, RYT, LVCYT, RMT
Diana is a Holistic Occupational Therapist, Certified Lymphatic Therapist, Registered Yoga Teacher, Lakshmi Voelker Chair Yoga Teacher, and Reiki Master Teacher. Diana uses traditional and complimentary strategies to address the mind, body, spirit of her clients to help them participate in the things they want to do. She has a private practice within Simply Well, a wellness practice in Carlisle, PA. She also teaches yoga classes at Yoga at Simply Well in addition to teaching workshops and classes in the Central Pennsylvania area. Diana also holds in services with local companies, schools, and businesses on how to bring wellness to work. Let's get to know her!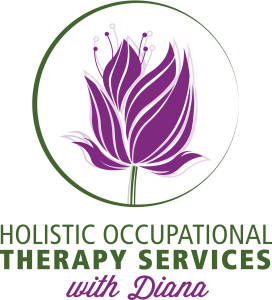 How long you have been an OT?
I was first a COTA from 2002 until 2005 when I got my Bachelor's Degree of Science from Penn State, Mont Alto. I have been in the field of OT for 13 years.
What holistic practices do you incorporate into your work?
I use Reiki, meditation, mindfulness-based strategies and practices, yoga, and holistic pain management.
What got you interested in holistic OT?
I was searching for alternative ways to help my patients when I worked in a long-term acute care hospital to manage pain, anxiety, and depression. Those issues were so under-treated that they were consistently huge barriers to my patients participating in ADL's (assisted daily living exercises) and therapy. At the same time, I was experiencing chronic pain and fatigue in my personal life and began to use Reiki, meditation, yoga, and mindfulness among other modalities to restore the quality of my life. It was a natural fit to start incorporating CAM (complementary alternative medicine) into traditional treatments. Later, I opened my own private practice to work with people on an individual basis in my community.
How do your holistic practices uniquely benefit your patients?
When I work per diem in the LTACH (long-term acute care hospital) or skilled nursing facilities, I teach them ways to carry over the holistic practices on their own to ensure carry over and success. When the patients are not able to carry them over on their own due to cognitive barriers or other issues, I make it a point to educate staff, family, or caregivers, tailoring my explanation of the modality to the audience in a way they are able to understand and "buy into" the purpose behind the modality. I try to make things very "down to earth" and easy to understand and carry over.
What advice can you offer to OTs interested in incorporating holistic healing methods into their practice?
Understand your audience in terms of patients, family and caregivers, and other medical professionals in terms of how to tailor your explanation of what you are trying to accomplish with that modality. If they don't understand or buy into what you are doing, the patient won't ultimately benefit. You really have to be clear and confident in terms of what your plan is and also be ready that at times, you may meet resistance and that is okay too.
Also, take your time in terms of choosing holistic modalities. Don't hurry or rush into tons of certifications, courses, etc. Set your intention, speak it for the universe to hear, and wait to see what comes in your path. See what fits for you and really understand what you are doing when you begin to use those modalities.
If you can, please describe a time or "a-ha" moment that affirmed your decision to become a holistic OT.
Oh, I have so many! One moment came to me when I found myself giving a quick, spontaneous Reiki session to a doctor when she was having a difficult time in the hospital I was working in. I pulled her aside, explained what I felt drawn to do, and it really helped her. To this day when I do per diem work at that same hospital, she requests that I work with patients of hers who need help with anxiety management and other related issues.
---
To learn more about Diana Robinson's services, check out Diana's website for more information. For Diana's contact information, please visit our holistic services directory.