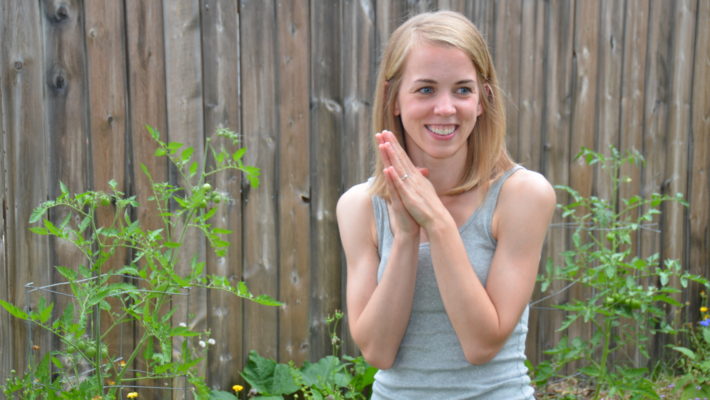 Meet a HOT Practitioner: Meg Nalezny
HolisticOT.org has a growing online community comprised of highly skilled holistic practitioners who integrate mind, body, spirit medicine, prevention, and wellness into their practice.
Join us as we learn more about a holistic occupational therapist in our practitioner directory. We feature our members so folks can become better acquainted with what Holistic OT is all about and how it can be helpful for health and healing.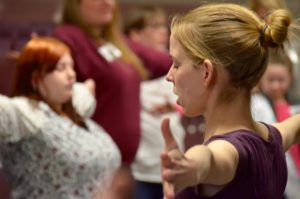 Meet Meg Nalezny, MOTR/L, RYT
Meg Nalezny is a holistic OT and yoga instructor who has a specialty in adapting yoga for all bodies, minds, and circumstances. With a lot of traditional OT experience, Meg has strong foundation in the rehabilitation world. She has her own private practice, Gray Bird Yoga, that offers in-home and community-based yoga instruction in the beautiful Twin Cities area. Adapted and personalized yoga through the lens of an occupational therapist allows Meg to treat her patients in a unique and special way. Let's learn more about Meg!
What initially brought you to Holistic OT?
I think it started well before I became an OT – I saw a need for rootedness, connection with nature, and whole-person healing in so many areas of life from early on. OT was my ticket to learning more about the human body, the healthcare system, and myself in the context of a formal helping profession. It took some years in strictly traditional healthcare settings and some health challenges of my own, but eventually I felt a strong pull and was able to shift my work to more holistic OT care.
How long you have been an OT?
7 years! Time flies.
You incorporate yoga into your OT practice, can you share a little bit about that?
Yoga is a personal love of mine, and I find myself squeaking it into traditional OT care settings (sometimes just by grounding my own two feet in the middle of a busy clinic or transitional care facility, other times using yoga poses to help with strengthening, focus, etc. for clients). Last year, I started a one-woman small business providing adapted/personalized yoga for all levels of ability in the home or community settings. It's really fun. I'm working on building an OT services component to the business, which is taking some time and a lot of learning about state policies for in-home care, among other things. I can't wait until I have the green light to help my yoga clients adapt their kitchens, or develop energy conservation programs, among other things.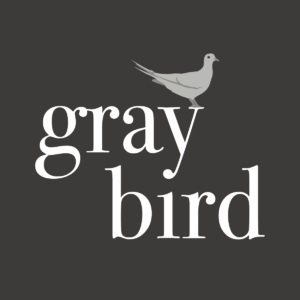 How do these holistic practices uniquely benefit your patients?
Yoga has offered me a very tangible way to return to my whole body, and feel as though I am well knit-together. That's something that was missing for me for many years—I often felt disconnected, at odds with my life, and in a million places at once. Working with a provider who is grounded and present can make all the difference, in my experience. So that's my primary goal as a holistic provider.
Secondary, and also immensely helpful, are the holistic practices and techniques we use to treat or assist our clients. Many of them, yoga included, help folks find their inner bodies, and tap into the space within their thinking minds and sometimes painful or unpredictable bodies. Such a gift to all of us in a medical environment that's typically very focused on the external, easily-visible or measurable elements of health and wellness.
What advice can you offer to OTs interested in incorporating holistic healing methods into their practice?
Find your own practice, and learn to accept help from providers for the areas of your own life that warrant some love and attention. That's your basic foundation. Until you know what it is to be helped, to be truly listened to (or not), and to feel at home in your self and body, even the most amazing techniques and holistic modalities will be minimally effective. I really believe this. On days when I'm distracted or overwhelmed, I can offer so much less to my clients.
How would you suggest someone incorporate yoga into their lives?
However it works for you. We have lots of ideas (myself included) about what a "real" yoga practice looks like—daily poses/asana, consistently done, progressively challenging, etc. But there are eight limbs of yoga, and only one of them is movement-based. To tear yourself up over your lack of perfect discipline, or to expect your body and mind to be prepared to do exactly the same (or harder) routine each day is not fair to who you are, and how we are all made. Learn as much as you can about the limbs of yoga, find a teacher who can help you set up some routines/options for practice, and keep a nice toolbox of options that can meet you where you are on a given day. The intent to be present, whole and well is a successful practice in itself—and the more gentle-yet-firm you can be about your yoga practice, the more benefit you'll find.
What direction do you see Holistic OT taking in the future?
So many directions! It's exciting to see providers branching out on their own, and equally exciting to see OTs bringing holistic modalities and self-care into more traditional medical settings. I think it will only grow from here.