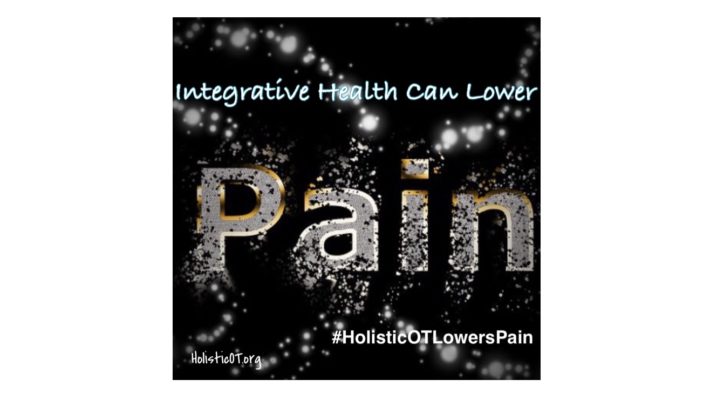 Integrative Health Can Lower Pain, Non-Pharmacologically
September is Pain Awareness Month

There are many integrative health approaches that can help with lowering, managing, coping, and preventing pain – non-pharmacologically. Look for ways as we share how throughout the month. 

Let us know how you use OT with integrative health to manage pain on social media with the hashtag #HolisticOTLowersPain and we may share your post!

Learn about the history here.