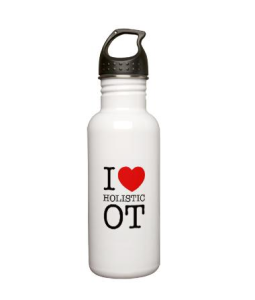 Holistic OT Highlights from 2015
The upcoming new year presents a great opportunity to look back and reflect. As this year draws to a close, we not only prepare for our year ahead, we look back on our favorite moments from the Holistic OT community. We hope that you have enjoyed this years' journey with us. We would like to review some of our Holistic OT highlights from a great year!
Our Holistic OT highlights
There was a lot of wonderful growth for HolisticOT.org this year.
We introduced new web content including the Meet a HOT Practitioner blog series. This series profiled our HolisticOT.org members, focusing on their practices and views on holistic health and healing. We talked to different OTs about many holistic healing practices including labyrinths, pilates, reiki, and more.
Yet another highlight this year is that Emmy Vadnais, OTR/L and Mandy Lubas, OTR/L recently gave a presentation to Boston University students, staff, and teachers about Holistic OT and its role in mainstream healthcare. To learn more about Mandy and Emmy's work together, check out their 2012 article published in ADVANCE Magazine.
What was your favorite Holistic OT highlight in 2015?
Do you have a favorite article, HOT conversation, or any interaction with the Holistic OT community that you would like to share?
Are there any moments in 2015 where you have provided, received, or practiced holistic self care in your OT practice that stand out to you? Let us know in one or two sentences by Dec. 29 and we may share your comments on Holistic OT social media.
As we do a recap of the year, we are so grateful for our readers, members, and colleagues. Your input and involvement is so important to us. We would love to hear what is important to you so we can work to provide you with more of those special moments in the upcoming year.