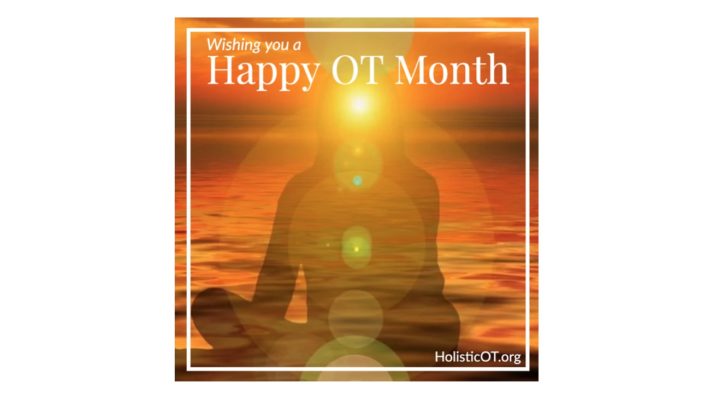 Happy OT Month 2020!
We wish you a Happy OT Month! 🌼
There has been an outpouring of OTs sharing ways to help you manage your stress and stay well physically, mentally, emotionally & spiritually –– so you can be the best in your life and when OTs are serving clients.
This may be a time for all of us to center within since we are being "put in our rooms" to reflect upon what matters most to us in our lives and choose the best path forward, however is most meaningful for each of us.
Even though there is social distancing there is more of humanity coming together in ways that have maybe never been seen before.
May there be less suffering for all those affected by COVID and renewed sense of purpose and love among humanity.
Visit HolisticOT.org to see the ways OTs have been trying to help and check back as we continue on with OT month.
Wishing you well,
Emmy Vadnais, OTR/L