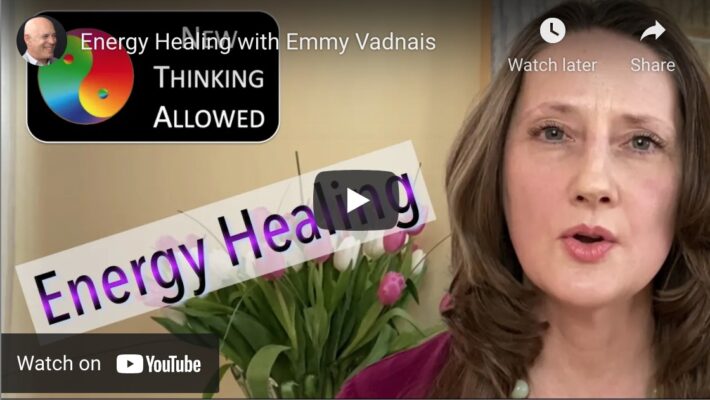 Energy Healing on New Thinking Allowed
Emmy Vadnais, OTR/L, was interviewed on New Thinking Allowed. She offers a number of techniques and strategies for self-healing and distant healing of others. They include breathing exercises, meditation, and visualization. She focuses on stress management, intuition development, and compassion for oneself and others.
New Thinking Allowed host, Jeffrey Mishlove, PhD, is author of The Roots of Consciousness, Psi Development Systems, and The PK Man. Between 1986 and 2002 he hosted and co-produced the original Thinking Allowed public television series. He is the recipient of the only doctoral diploma in "parapsychology" ever awarded by an accredited university (University of California, Berkeley, 1980).