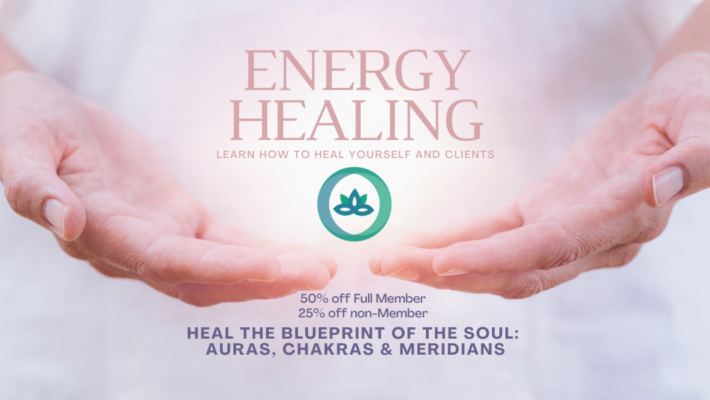 Energy Healing Class Discount
Learn how to provide Energy Healing in any health care setting to help your clients with efficacy-based research to lower pain, stress, anxiety, depression, nausea, insomnia, improve wound healing and more. Class discount is through December 31, 2021.
Class is Available as a Recording
Energy Healing is becoming more popular as many people are experiencing the benefits of deep relaxation and lowered stress & pain. Energy healing is a gentle yet powerful healing approach that can easily be integrated into occupational therapy practice and health care to enhance an individual's life on many levels. Energy healing is being used more in hospitals, clinics, and private practice as it can help with health, wellness prevention, recovery from illness, and decrease length of stay.
This is an Intermediate Level Class that is available to Health Care Professionals and  anyone who wants to learn these techniques for their own self-care and personal development or to help others. These courses will enhance any Health Care Professionals skills who would like to bring a Mind-Body-Spirit, Prevention, and Wellness approach to Healing. Excellent for Occupational Therapists, Physical Therapists, Speech Therapists, Nurses, Physicians, Mental Health Practitioners, Massage Therapists, Yoga Practitioners, and any one caring for others.
Read Energy Flows Where Your Attention Goes by Emmy Vadnais, OTR/L, originally published for ADVANCE Magazine.
Instructor: Emmy Vadnais, OTR/L
Video Recording
12 CEUS
LEARN MORE AND REGISTER HERE
50% Off for Full Members – $149
25% Off for Non-Members – $224 (regularly $299)
through December 31, 2021
You Will Learn:
The Human Energy System of the Aura, Chakras, and Meridians (Energy Pathways)
How each Energetic Pathway affects each Organ System and your Physical, Emotional, Mental, and Spiritual Well-Being
How the 5 Element Theory can Balance and Align the Energy System for Stress Reduction, Lowering Physical and Emotional Pain
How to Assess, Align & Balance the Chakras—Main Energy Centers for Prevention, Wellness, and Recovery
Heal at the Soul Level
Discover How to stay Healthy with Each Season and Positively impact Health and Well-Being
How to weave Energy Healing into OT and your health care practice for self-care and care for clients