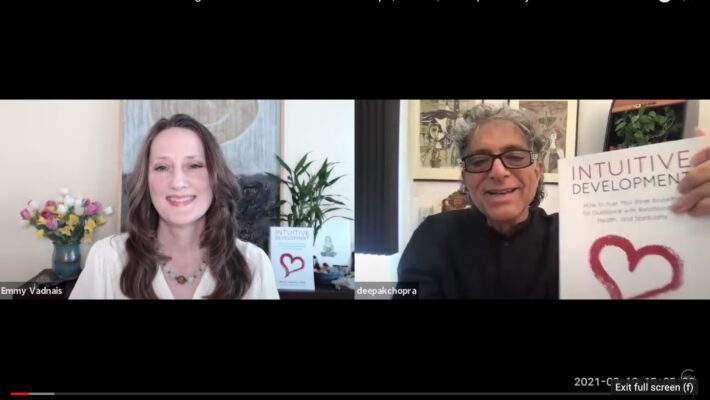 Deepak Chopra Interviews Emmy Vadnais – How to Trust Your Inner Knowing
Deepak Chopra interviewed Emmy Vadnais, OTR/L about How to Trust Your Inner Knowing on his podcast.
They discuss how meditation and energy healing can help us connect to intuition and how meditation has many positive healing benefits for health, wellness, and prevention. Energy healing is discussed as a technique that can support people with their mind, body, spirit, and how love is the greatest healer.
He compliments her new
"Intuitive Development" book
and urges people to read it! We are so grateful! Thank you Deepak and crew! Dreams do come true! Keep following yours!