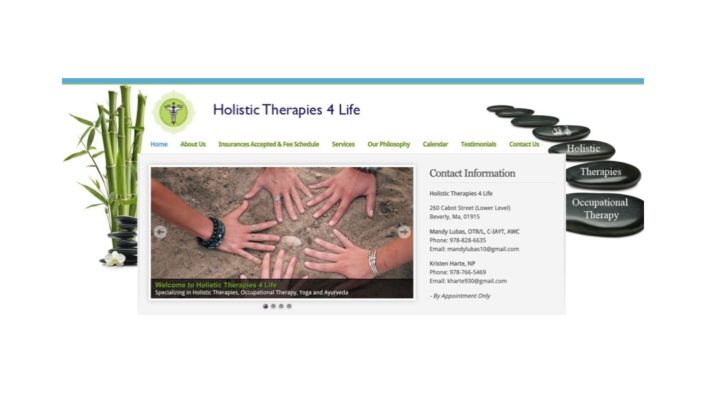 OT or COTA – Integrative Medical Opportunity in Beverly, MA
Holistic Therapies 4 Life​ has an opportunity for an experienced OT or COTA with a background in holistic therapies to join their growing integrative medical practice in Beverly, MA contracted per-diem to part-time. There is opportunity to grow full-time with mentoring available.
The practice is owned by Mandy Lubas, OTR/L, AWC, C-IAYT and Kristen Harte, NP, RYT where they treat individuals of all ages with a focus in orthopedics, sensory integration, nutritional health, mental health, women's health issues, and neurological conditions.
They use holistic approaches to get at the root of the clients/patient's chief complaint and work with the mind-body connection. Their practice has a strong yoga therapy component to it in which treatments are performed in their large yoga studio with many classes and workshops offered. What they are looking for:
• OT or COTA with 3-5 years of traditional medical experience
• Certification(s) in a holistic modality specifically body work (i.e. myofascial, deep tissue, energy work, any other forms of massage).
• Mentorship available
• Marketing experience appreciated
• Billing experience (we will train)
• Educated in mind-body approaches to healing
• Experienced a holistic treatment themselves
• Personable, empowering, good communication skills using compassion
Please contact:
Mandy Lubas, OTR/L at (978) 828-6635
www.holistictherapies4life.com