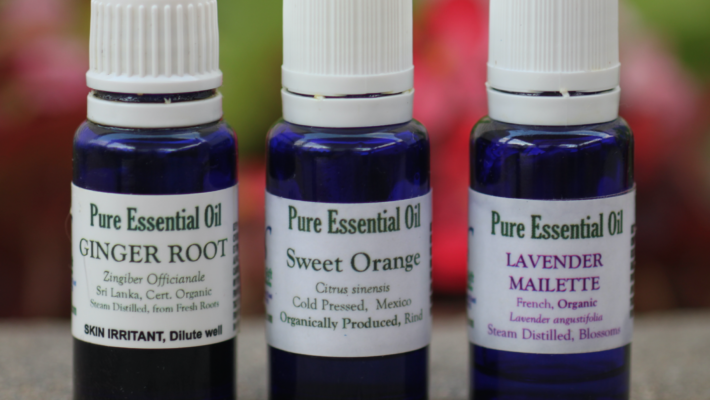 Aromatherapy Intro Class 2/24/18
Aromatherapy Intro Class
February 24, 2018
10:00 a.m. – 1:00 p.m. Central Time
via Teleconference – $99
Course Description:
Aromatherapy utilizes plant essences, also known as essential oils, to enhance health and healing. This course will give the student foundational skills in the safety, efficacy, and application of essential oils for the health care setting.
Course Objectives:
History of Aromatherapy and Essential Oils
5 Essential Oils that may be able to lower stress and boost mood
5 Essential Oils that may be able to lower pain, nausea, and lift fatigue
5 ways to apply Essential Oils for health, healing, and well-being
Efficacy & Safety of Aromatherapy and Essential Oils
Testimonials
"This was a wonderful and very informative class! Thank you so much!" Jessica Dehn, OTR/L
"I personally use essential oils to keep myself well from illness. This class has opened the door to broaden essential oils into my practice as an OT." Christina Leuzzo, OTR/L
"Emmy's classes are always so informative. She does thorough research and is very knowledgeable and thorough in her teachings. The Aromatherapy I course was extremely beneficial in increasing my knowledge on the use of essential oils, their applications, especially specific in treating certain conditions. It was especially important to learn various contraindications for certain populations with specific circumstances. I look forward to the Aromatherapy II course to further my education on using this beautiful approach to health and healing." Michaele Paoli, LICSW, RYT
"I recently had the opportunity to take part in Intro to Aromatherapy with Emmy. This is not the first course that I have taken with Emmy, nor will it be the last. I have also done some distance energy healing, where Emmy helped prepare me for the birth of my third child. Emmy is an absolutely wonderful presenter with a calming aura and I am always highly engaged on whatever level of healing or teaching she is performing. The Aromatherapy class was a wonderful introduction to help me learn about where oils comes from, the benefits and uses, and allow me to incorporate their use into my practice. Prior to the course, my use was strictly for our family during times of sickness or for calming at bedtime. After taking this course, I feel confident to begin incorporating the use of essential oils into my private practice and the work that I do within the school setting. Thank you Emmy, and I look forward to a lifetime of learning with you!" Michelle Bonang, OTR/L
Instructor: Emmy Vadnais, OTR/L
Emmy Vadnais, OTR/L has an extensive background in massage, reflexology, and bodywork, and integrating aromatherapy into a clinical setting. She received her National Therapeutic Massage and Bodywork Certification in 2000 and American Reflexology Board Certification in 2001. She has assisted thousands of people to relax, de-stress, lower muscular tension, relieve pain, anxiety, depression, and assist with healing and recovery in a variety of settings including skilled nursing facility, all units of the hospital, physical medicine and rehab, health and wellness outpatient clinic, and private practice. She has been teaching massage therapy and reflexology since 2001.
Continuing Education – 3 CEUs
Health Care Professionals will receive a Certificate of Completion that may be submitted to your professional board for professional development credits. A completed course evaluation is required within 30 days of taking the class to receive a Certificate of Completion.
This course meets the NBCOT requirement as a Professional Development Activity PDU ID #11.
Class Policy
Payment is due in full one week before the start of class. Refunds will not be given after the first class. You must attend each class to receive a Certificate of Completion. If you miss one class you will need to make it up with Emmy based on an hourly rate. If you miss more than one class in a series you will need to retake the entire level. Full refunds will be given if the entire class is cancelled by the instructor. Complaints can be handled with Emmy Vadnais, OTR/L.