OT Trends: Holistic OTs Enter Private Practice
I have had the pleasure of providing Holistic Health Practice Consulting and Coaching to several OTs this year who are interested in creating or expanding their Holistic OT private practice. 
I am noticing a trend of more Holistic OTs wanting to create their own practice and see clients within their own businesses. It is fascinating to witness, because just a couple of years ago I knew a very small handful who were doing this, including myself.
I think it is wonderful that so many OTs are taking this leap of creating their own business providing Holistic OT. However, we do still need Holistic OT in facilities. Some have told me they plan to work 100% in private practice. While, some will keep employment and run their own practice part-time.
There are a few theories I have as to why this is happening:
It could be due to that OTs in general have often been pigeon-holed into providing the mere basics in recovery such as ADL's. While these are important, this is a fraction of what we were trained to provide as OTs. Having a private practice allows OTs to provide services that they feel are valuable and beneficial to their clients.
The very nature of a Holistic OT is an individual who thinks beyond the current norms in mainstream health care as to what will be beneficial for their patient. Holistic OTs are trained in Mind-Body-Spirit Medicine and Prevention & Wellness approaches.
While some facilities, management, and supervisors are supportive of therapists integrating in their new found skills, I am still hearing stories of facilities where it is not supported and discouraged. Even though therapists may attempt to educate them in the researched benefits, some of these facilities, probably out of fear and ignorance, ignore the beautiful information. What is sad for these facilities is that there is a large and growing demand for Holistic and Integrative Care. It could easily be a selling point for why a potential client would choose their facility over another one, and for good reason.
Current mainstream health care focuses on illness and disease or "sick care." Prevention and Wellness is not part of this current model and therapists want to and need to spread their wings to expand health care in this very important direction and area – helping people to stay well and to prevent disease and illness.
The productivity standards are high. I have learned that the standard 80% productivity, which was already extremely challenging and a burn-out factor for therapists, has increased in several facilities to 90%. It has increased so much that there are OTs who have sadly left the profession and makes potential OT students question if they want to pursue a career in OT. The American Occupational Therapy Association has a page on their website trying to address this problem.
 A Holistic OT will have more autonomy to choose how to practice, with whom, where and when in their own private practice.
I anticipate we will see many more creating their own Holistic OT private practices, and am proud of the many OTs who are breaking ground and being leaders in Holistic Health in OT Practice. Holistic OTs are on the forefront of moving health care forward in the ways it desperately needs. I wholeheartedly support Holistic OTs in whatever areas they wish to pursue!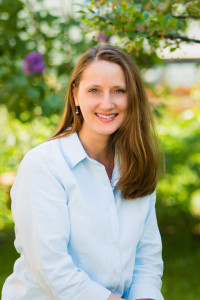 Emmy Vadnais, OTR/L is a Holistic OT in private practice and creator of HolisticOT.org. She is trained in and teaches many Holistic Mind-Body-Spirit Medicine, Prevention & Wellness techniques. She is available for individual sessions, tutoring, classes, and consulting. She can be contacted at [email protected].